The Biggest Challenges for the Pharmaceutical Industry in 2022
11 July, 2022
For the Pharmaceuticals industry, the significant challenges of the pandemic – developing and distributing billions of vaccines, transitioning from onsite to hybrid clinical trials, disruptions in the supply chain – have largely been weathered, and business is thriving. The high rate of inflation and recessionary pressures, factors that have led to a retreating stock market, have been less costly to Pharma than many other industries.
Instead, there is growth: the global pharmaceuticals market is expected to grow from 1454.66 billion in 2021 to $1587.05 billion in 2022, a compound annual growth rate (CAGR) of 9.1%. Within that growth is the Active Product Ingredient (API) market, which has a current global value of $178 billion and is forecast to grow at a CAGR of 6.7 percent over the next 5 years. The U.S. dominates the market, accounting for almost half of global pharmaceutical sales in 2021.
Biologics are expected to dominate pharma growth through 2026, specifically the oncology, autoimmune, and diabetes therapy areas. Industry-wide, the factors driving pharma market growth include:
Market Factors
Rising prevalence of non-communicable and chronic medical conditions, accelerated by urbanization and lifestyle changes
Aging populations, with the population of those over 65 projected to double by 2050
New Medications
In the U.S., the FDA approved 55 new drugs in 2021
Opportunities for generics, now forecast to grow at 7.4 percent CAGR for the coming seven years, as patents for branded APIs expire
Improved Manufacturing
Robotic technology and artificial intelligence (AI)-enhanced control systems that reduce manufacturing downtime and product waste
Transition from open transfer manufacturing to single-use disposable products
Redesigned manufacturing process from large batch production to smaller batches of customized, complex personalized medicines
Improved Technologies
Shifting to data-rich, paperless, smart-tech manufacturing control and documentation procedures
Technological advancements in medical imaging and AI-enhanced genomic data analytics
Rising Investments
Investments in drug discovery and development, with a focus on personalized medicines
Increased pace of acquisitions of smaller, innovative companies by established industry leaders
A Financially Healthy Pharma Faces Challenges
While Pharma is enjoying financial health, the industry still faces significant challenges. In the U.S. and abroad, government subsidies for COVID vaccines reduced public awareness of medication costs but rising costs for new and existing chronic condition medications are likely to cause a howl. The costs of late-to-market product entries remain, despite tech-enabled improvements in drug development and manufacturing. And privacy and security concerns, always part of the pharma landscape, are increasing as bad actors become more adept at stealing confidential information and blackmailing pharma companies.
Challenge: Regulatory and Pricing Pressures
Pharma companies are well-versed in navigating the regulatory hurdles of bringing products to market. Protocols at the development and manufacturing level ensure privacy of clinical trial participants, confidentiality of testing data, and safety of lab and manufacturing personnel. R&D maintains in-depth reporting of every facet of a product's journey from concept to pharmacy or hospital bedside.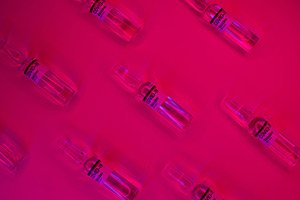 The costs of these protocols are an element in the end cost to the consumer patient, and R&D costs are rising. Promising new treatments for oncology, chronic conditions like diabetes, and personalized solutions for rare and complex conditions will take time and resources to bring to market. On the manufacturing side, technological advances that are redefining product development and altering how drugs are manufactured are proving to be expensive. A 2020 pricing analysis estimates that the cost to develop a single drug application ranges from $314 million to $2.8 billion, with an estimated median capitalized research and drug development cost per therapeutic product at $985 million.
These cost-intensive investments cause upward pressure on end-user prices. An added dilemma is that the high cost of developing new products is occurring at a time when the patents on some of pharma's most reliable money-makers expire, which causes increased pressure on profit margins.
Government regulatory agencies, politicians, and the public are taking notice of high prices. Even with the good press generated by COVID vaccines and promising new drug treatments, the industry is facing growing pushback on pricing. The fact that the pharmaceutical industry is among the most profitable in the world will not go unnoticed.
Challenge: Late to Market
The pharma industry has traditionally competed fiercely to be first to market with a new treatment. The drug development process is focused on speed and efficiency, with a correlative emphasis on maintaining the confidentiality of a project's progress to deter leaks to the competition.
An industry analysis done by McKinsey & Co. presents a more nuanced understanding of first-to-market advantage and the corresponding late-to-market cost. Overall, first-to-market translates to a six percent market share advantage, a share that grows after ten years.
However, these early birds attain market share leadership in fewer than 50 percent of drug classes. For those who lag in the leadership race, the market share distance between second and fifth place is negligible.
First-to-market advantage varies based on market context. Conditions where that advantage is more pronounced:
In specialty areas with small numbers of prescribers and patients
With injectable medications
When the first mover is a large pharma company with experience in that product's therapeutic area
When the market leader has sufficient lead time to consolidate its share. A lead of a year or less provides negligible advantage, while a lead of three or more years generates a sizeable advantage
When the first-to-market leader has more time to establish a standard of care
When the first-to-market leader expands indications faster than later entrants, particularly within the first five years, an advantage that translates to 13 percentage points in market share.
Correspondingly, conditions where the cost to late-to-market companies is less pronounced:
In primary care, where late entrants can claim market share based on market opportunities and coverage requirements
When competing with a smaller pharma company leader with less experience in a treatment area – a difference of more than 10 percent
Among later entrants who battle to siphon off share from the market leader
In pharma, first-to-market advantages in market share translate into hundreds of millions or even billions of dollars in revenue. The challenge for individual pharma companies is to invest intensively and wisely in technology, improved processes, and acquisitions that make first-to-market a reality.
Challenge: Regulatory-grade Security
Pharmaceuticals, more than most industries, have baked-in protocols to ensure that data is protected. In part, this is in response to a long history of regulation: in the U.S., pharmaceuticals development (as well as healthcare providers) must adhere to Federal Drug Administration (FDA) and Health Insurance Portability and Accountability Act (HIPAA) regulatory guidelines that protect the confidentiality of patient information. Other countries have similar patient data privacy regulations: In Europe, General Data Protection Regulation (GDPR) covers many of the same provisions as HIPAA, with variations in the degree of protections in Germany; in South America, Brazil, Panama, and Barbados have enacted GDPR-like regulations; and India has recently enacted the Digital Digital Information Security in Healthcare Act (DISHA). China currently does not have a publicly-published set of regulations to de-identify data.
Leaks of patient confidential information can be costly: a leak can not only lead to a competitive loss but can also expose a company to legal and regulatory exposure, since the FDA now holds manufacturers accountable for security-related problems.
Challenge: Hackers and Malware
Hacker malware can deny user access to documents and, in some cases, freeze the company operating system. Hackers then demand ransom, potentially with the threat of leaking information to competitors. Cyber-risk monitoring company Black Knight reports that some 10 percent of pharmaceutical manufacturers are highly susceptible to a ransomware attack, and that more than 12 percent of pharma industry vendors are likely to incur a ransomware attack.
Hackers use AI-enhanced algorithms to search work-in-progress documents for vulnerable points of attack, then insert malware code. A common hacking technique is to attack at the domain suffixes of file names:
Microsoft: .PPT (PowerPoint); .doc and .docx (Word); .xlsx, .xlsm, .xlsb, .xltx, .xls, .xlt, and .xml (Excel)
Media: .mp4, .zip, .rar, .tar
Database files: sql, accdb, mbd, obd
Imaging files: ssd. raw, .svg, and .psd
Since pharma product development requires near-constant sharing of workflow charts, analytics, forecasts, projections, reports, and other work-in-progress documents, the industry provides a rich target area. Their hacking can occur at multiple points in a document's lifecycle:
Shared from within Word, Excel, or PowerPoint
Attached on like Slack, Asana, Trello, and other collaboration platforms
Attached in email chains
In transit to and from company archives
In active directories of Cobalt Strike, Metasploit, Mimikatz, or other testing software
While the content of a document may not contain critical confidential information and thus be considered a low-security risk, even a low-risk document can provide an entry point for a hacker.
Challenge: Collaboration Security
Pharma product development is a collaborative process. Team members in R&D labs, clinical research organizations (CROs), testing companies, and a range of third-party experts collaborate, often from remote locations. The process generates large data files and extensive documentation over a long period of time. These teams then present their findings to Pharma manufacturers, investors, and regulatory organizations.
The Pharma collaboration process creates security vulnerabilities in two distinct areas: archived documents, and work-in-progress documents.
Archived documents are by nature static, so are relatively easy to secure. An enterprise-grade secure environment provides a protected repository for confidential development documents. Note that the security needs of a pharmaceutical company demand the bank-grade security that you can expect from virtual data rooms which are far more secure than generic consumer-grade cloud drives and document-sharing platforms like Google Drive, OneDrive, DropBox and so on.
Work-in-progress documents are far more vulnerable. Unlike archived documents, work-in-progress documents are typically shared with multiple parties in multiple locations through multiple iterations.
Document sharing is rife with security risks. Microsoft Word and Excel, Google Docs, and other popular consumer-grade word processing software do not provide enterprise-level security for pharma collaborations. These risks escalate when collaborations are with remote parties: hackers can target remote access WiFi and home office routers to gain entry to an enterprise's confidential information.
Challenge: Enterprise-grade security for product development
Pharma needs to review its security protocols to ensure that it provides the level of protection necessary to meet the challenges of the times: enterprise-grade security to protect confidential archived documents as well as collaborative work-in-progress documents.
ShareVault meets Pharma's collaboration security needs.
ShareVault provides an ultra-secure environment for archiving critical documents and solutions for secure document creation and collaboration as well. Documents can be shared securely with investors, partners and regulators without losing control.
ShareVault protects archived documents.
ShareVault's Virtual Deal Room (VDR) enables secure document sharing with detailed user analytics so you can understand precisely what information different users are spending their time on. This is critical intelligence for any deal-making activity.
ShareVault admin user interface makes it easy to store and access archived documents. Features include drag-and-drop tools to create folders and folder hierarchies, enhanced with cross-referencing tools like inter-document hyperlinking and a powerful full-text search engine. With its robust menu of organizational tools, ShareVault makes the process of building an archive a fast and painless process for the team. ShareVault also provides an eCTD viewer to facilitate regulatory submissions.
ShareVault protects work-in-progress documents.
ShareVault security protections extend to work-in-progress documents too. ShareVault's "Dynamic Native File Protection" (DNFP) software provides protection for documents in a wide range of popular applications including Word, Excel, PowerPoint, Photoshop, Illustrator, AutoCAD, SolidWorks, and Cadence.
Here's how DNFP works:
Encrypt the device - desktop, laptop, phone, and/or tablet – with a user-ID code
Define the user's sharing – read-only or "dynamic", meaning the recipient can alter the document
Collaborate safely – collaborators work normally in the native file environment of Word, Excel, or any other application.
ShareVault's CollabLoop streamlines document redlining.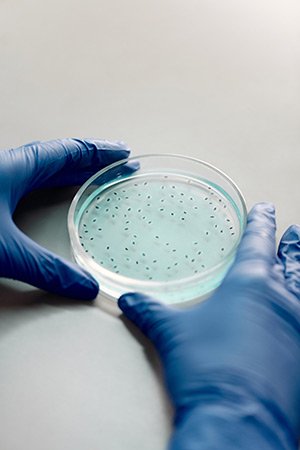 ShareVault includes CollabLoop, a specialized document collaboration platform designed to streamline pharma collaboration on documents that are frequently updated by multiple contributors: organizing and tracking the many iterations of a document as it progresses through the development process, sometimes referred to as "redlining". CollabLoop helps facilitate a document's progress, starting with a project worksheet shared with the collaboration team. The team leader then sets the project timeline and assigns different sections to different collaborators. With everyone working on the same page, with complete visibility of previous changes and comments, there is less chance of mistakes or confusion.
As a document progresses, CollabLoop automatically archives each revision in a ShareVault-secure central document repository, complete with an intact searchable history of all changes and comments from each collaborator – essential data for pharma reporting requirements.
ShareVault is a proven solution.
ShareVault is the leading online platform, with a fifteen+ year history in Pharma and the Life Sciences. When regulatory submissions are required, ShareVault is the preferred platform for sharing Electronic Trial Master Files (eTMF), Investigational New Drug (IND) applications, New Drug Applications (NDA), Abbreviated New Drug Applications (ANDA), Biologics License Applications (BLA), Drug Master Files (DMF), Biologics Master Files (BMF), Emergency Use Authorizations (EUA), and other regulatory submissions. With its many pharma-friendly features, ShareVault has been selected by the Biotechnology Innovation Organization (BIO) and 50 other industry trade associations for their Business Solutions Program.
ShareVault: Focus on product development, not the software!
With ShareVault, every aspect of your team's product development process can proceed efficiently and smoothly, including protections for work-in-progress documents in the revision and review process. As an online cloud-based platform, users can access ShareVault solutions anytime, from anywhere, any hour of the day, from any device, without any involvement of your IT team. Make the smart move to ShareVault!
LEARN MORE
Dynamic Native File Protection
Collabloop
Secure Document Sharing
Life Sciences