Secure Printing¹
Even if a user is allowed to print, you can prevent the user from printing to PDF¹. Printing to PDF is the equivalent of being able to save a digital copy of the file, which is a major vulnerability of competing solutions.
Screen Capture Prevention¹
Only ShareVault can be configured to prevent screen capture on Windows, Mac, iOS devices and Android devices. The screen capture blocking is extremely robust and blocks not only third party screen capture software (such as SnagIt), but also screen sharing software (such as GotoMeeting), so your confidential content is displayed only to the intended users.
Dynamic Watermarking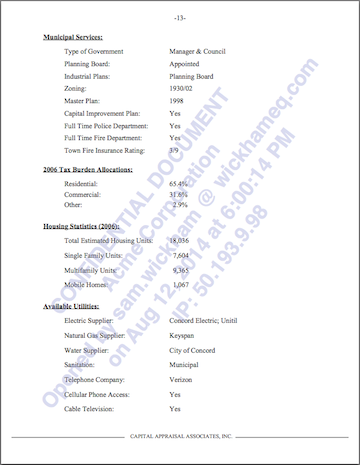 Based on the security policy that you've defined, ShareVault automatically applies customized, dynamic watermarks to each page of protected documents. Watermarks are clearly visible, applied diagonally across the page, yet do not interfere with the readability of the underlying text. The watermark text is customizable, and you can embed the following dynamic information:
User's email address
User's IP address¹
Current date
Current time
Watermarking provides a clear reminder to the reader that the content is confidential, and since the user identity can be included in the watermark, it allows for a simple but effective deterrent against distribution of the printed documents (if you allow for printing) to unauthorized readers.