Personalized Pricing Plans
to Fit Your Exact Needs
No Surprises. No Unexpected Overages.
Award-Winning Solutions
Virtual Data Room Pricing and Plans
ShareVault Virtual Data Room (VDR) plans enable secure document sharing for businesses of all sizes.
Express
ShareVault Express is the ideal upgrade to using a budget data room or a generic file sharing solution.
Express Includes:
24/7/365 Support
Preconfigured Document Protection
Drag-and-drop Content Organization
User Activity Analytics & Reporting
Customizable Dynamic Watermarking
Mobile apps (iOS & Android)
Best Value!
PRO
ShareVault Pro is the best data room choice for projects demanding comprehensive functionality and premium support.
Everything in Express +
Priority Support + Project Management
Admin Tool for Multiple Data Rooms
Customizeable Document Protection
Customizable Branding
Q & A, Scheduled Actions & Expirations
Optional integration with Box, Dropbox, Google Drive, OneDrive, SharePoint or DocuSign
Enterprise
For enterprise-wide deployment, choose ShareVault Enterprise to meet strict audit, compliance, and regulatory requirements.
Everything in Pro +
SSO, SIEM integration & available API
Offline Viewing & Clickwrap Compliance
Secure Audio / Video Player
Enhanced INFOSEC, incl. CMK + BYOK
Document Linking
Quality Validation for 21 CFR Part 11
Don't Take Our Word for it Here's What Our Customers Have to Say
We initially purchased their product for document sharing in potential transactions. We found their product is easy to navigate, where we created various folders relevant to different types of audiences. Document management in their system is easily managed via indexing, where we do not need to have the same document in different folders. The process of creating folders and sub-folders is...
Verified User in Pharmaceuticals
Good customer service support in terms of customer interactions and proposed solutions.
Jingli Z.
The software itself is very easy to use and is very secure with capabilities to track user activity. Also, the Support team at ShareVault always makes an effort to accommodate customer requests and implement new features, making the platform as user-friendly as possible. This solution has been very effective for the past two years, especially with the security of sharing confidential files with...
Verified User in Biotechnology
We liked best the impeccable customer support we received, from the initial presentation to onboarding and assistance in using the system. The extensive functions of the data room, easy to upload files, user-friendliness, simple coordination of settings, easy to handle invitations, the self-explanatory operation with the highest security standard.
Nicole R.
Sharevault technical support is quite helpful and responsive. Also, there are a lot of good features, including access to parties in China
Verified User in Biotechnology
Granular controls, quick and helpful customer support, has all the features that any data room manager would need
Verified User in Investment Banking
The simplicity of the system and ability to upload folder / file architecture.
Verified User in Pharmaceuticals
Cost effective for emerging companies Very good support service Up to date with other cloud services Have been able to share documents with business counterparts in other countries-China, Japan, etc Training is very good and reliable -Scott Gibson has been very helpful Able to transfer large size documents safely, etc
Rashida K.
The ability to send email notifications for file uploads helps keep all users in the loop on deal activity. ZIP File decompression feature is very useful for large uploads. Activity report allows you to track data room user activity closely. The ShareVault Support team is extremely responsive and is almost always able to point you towards a clear solution.
Ryan F.
Flexibility, support, privacy are all key aspects that make ShareVault one of the best choices for dataroom . And if there is a solution they do not currently have, they will work with you on potential avenues to fast-track that solution for you. ShareVault will allow you to create your policies, groups, folders and more and will withstand the challenges associated to the most complex file...
Verified User in Biotechnology
I have complete control over shared data and have feedback on what files are accessed. I feel confident that there is no chance for unapproved data sharing or leaks.
Arek D.
I was new to the concept of building a VDR for the company before I spoke to ShareVault. From the outset, the team in the US could not have been more supportive and helpful to bring me up to speed and fill in all my knowledge gaps.
Matt J.
Share Vault is a wonderful system to use if you are trying to share and collaborate on documents in a safe and secure area. You can add users and place restrictions or parameters around them. You can place a viewing only feature on users allowing them to view the document(S) only. They will be unable to share, screenshot, save, print, download, or forward to someone. You are also able to run...
Verified User in E-Learning
Their support organization is the best I have ever experienced. I have many years of experience in the life sciences industry using data room for due diligence. ShareVault is the best I have worked with.
John R.
Very supportive of startups with flexible commercial arrangements in line with matching investment cash flow. Excellent administration support. Excellent technical support via their international phone help. User friendly data managing platform.
Verified User in Medical Devices
The system is very intuitive, easy to use eg drag and drop features, and has great functionality. Support from the company has been great too.
Verified User in Pharmaceuticals
ShareVault has a very user-friendly interface. Navigation is intuitive and simple. Limited to no training is needed to use the system.
Amanda J.
I appreciate the range of features that sharevault offers. Compared to many of the other data room services sharevault offers a large range that are valuable in a variety of situations. Sharevault has also shown a dedication to update their services to fit our needs as a company, including technical support and helping us understand our business better, so much as initiating research efforts to...
Evan N.
Maximize Your ROI with ShareVault's
Customizable Virtual Data Room Plans
At ShareVault, we understand the frustrations that come with unforeseen overages and hidden charges from other data room providers. That's why we're transparent about our costs upfront - no surprises. We recognize that each business has unique needs, so we offer fully customizable pricing plans tailored to your specific requirements. Our platform is rock-solid, even at the most basic level, and as your business grows, you'll have access to the most feature complete Virtual Data Room Platform available.
Ready to Take Control of Your Confidential Documents?
ShareVault virtual data room pricing plans allow businesses to choose the features and storage that they need, without surprise charges for overages. With ShareVault, we want to ensure that you can focus on your project, not on the VDR software.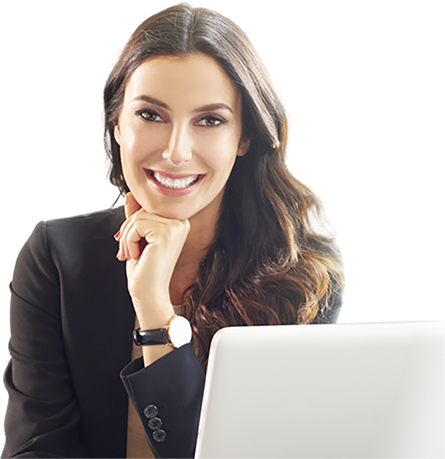 Compare Our Plans
ShareVault
Express

EXP

ShareVault
Pro

PRO

ShareVault
Enterprise

ENT

Service & Support – Award-winning 24/7 support to make your project a complete success

The ShareVault support team responds to emails and phone calls from both administrators and end users around the clock, every day of the year.

The ShareVault support team responds to emails and phone calls from both administrators and end users around the clock, every day of the year.

Scheduled Administrator Training by Webinar

Join one of our scheduled webinars for training on how to setup your ShareVault as an administrator.

Join one of our scheduled webinars for training on how to setup your ShareVault as an administrator.

A member of the ShareVault customer success team will give your administrators customized one-and-one training to get you started right away using ShareVault in a way tailored to your specific business needs.

A member of the ShareVault customer success team will give your administrators customized one-and-one training to get you started right away using ShareVault in a way tailored to your specific business needs.

Dedicated Project Management

A ShareVault project manager will provide proactive project support to ensure your deployment goes smoothly and meets your goals. Professional services, including migration from other VDRs and/or file sharing systems, are available at an additional charge from our customer success team.

A ShareVault project manager will provide proactive project support to ensure your deployment goes smoothly and meets your goals. Professional services, including migration from other VDRs and/or file sharing systems, are available at an additional charge from our customer success team.
Document Protection – Protect your sensitive content with bank-grade security

Granular Access Control – Provides fine-grained user / group access permissions

Document permissioning at the user or group level, as well as at the document or folder(tag) level, so you can set permissions precisely according to your requirements.

Document permissioning at the user or group level, as well as at the document or folder(tag) level, so you can set permissions precisely according to your requirements.

Disable Print, Save & Copy – Prevent unauthorized sharing of content

With separate controls over whether a user has the permissions to save a file, print a document, and/or copy text, you can be sure that your content remains under your control.

With separate controls over whether a user has the permissions to save a file, print a document, and/or copy text, you can be sure that your content remains under your control.

Custom Security Policies – Fully configurable protection for each file

Most data rooms are limited to view, print and save. ShareVault Express provides three pre-configured protection levels, while ShareVault Pro and Enterprise enable full customization of the protection settings for each policy.

Most data rooms are limited to view, print and save. ShareVault Express provides three pre-configured protection levels, while ShareVault Pro and Enterprise enable full customization of the protection settings for each policy.

Customizable Dynamic Watermarking – Timestamps users identity on documents

Puts a watermark with the user's identity, IP address and timestamp on viewed, downloaded and printed documents. This serves as an effective deterrent against document distribution (digital or in print) to unauthorized readers. ShareVault Express has a single configuration, while Pro and Enterprise support multiple configurations with customizable font, color and opacity.

Puts a watermark with the user's identity, IP address and timestamp on viewed, downloaded and printed documents. This serves as an effective deterrent against document distribution (digital or in print) to unauthorized readers. ShareVault Express has a single configuration, while Pro and Enterprise support multiple configurations with customizable font, color and opacity.

Information Rights Management (IRM) – Remotely shred downloaded documents

With no clunky plug-ins to install, our powerful IRM technology gives you persistent control over a users's right to open documents downloaded from ShareVault, so you can unshare files at any time.

With no clunky plug-ins to install, our powerful IRM technology gives you persistent control over a users's right to open documents downloaded from ShareVault, so you can unshare files at any time.

Offline Viewing – Lets users open protected files while offline

Apply IRM protection to documents for viewing for a limited time by users who do not have internet access, for example during a flight, while still maintaining control over confidential documents, and still tracking user activity.

Apply IRM protection to documents for viewing for a limited time by users who do not have internet access, for example during a flight, while still maintaining control over confidential documents, and still tracking user activity.

Configurable Expiration – Set relative or absolute file expiration dates

Enforce deadlines by using the expiration feature to set an absolute or relative expiration date, after which document access rights will expire for the applicable users / groups.

Enforce deadlines by using the expiration feature to set an absolute or relative expiration date, after which document access rights will expire for the applicable users / groups.

Secure Print – Allows users to print on paper while preventing printing to PDF

Some users will insist on having the ability to print, but printing to PDF gives users the ability to save a digital copy of the file. Now you can allow printing to physical printers without allowing printing to PDF.

Some users will insist on having the ability to print, but printing to PDF gives users the ability to save a digital copy of the file. Now you can allow printing to physical printers without allowing printing to PDF.

Screen Capture Blocking – Prevents screenshots, screen recording & screen sharing

ShareVault Pro and ShareVault Enterprise are the only available virtual data room solutions that can block users from taking screenshots or recording the screen on Windows, Mac, iOS and Android.

ShareVault Pro and ShareVault Enterprise are the only available virtual data room solutions that can block users from taking screenshots or recording the screen on Windows, Mac, iOS and Android.
Content Organization – Your content is organized in a clear way that is easy to navigate

Hierarchical Tags – You can place a document in multiple places in your hierarchy

ShareVault's tags are like folders, but more flexible. They let users access the same document in multiple locations in your document hierarchy. You can drag-and-drop to reorganize the structure, and point-and-click to configure permissions and other settings.

ShareVault's tags are like folders, but more flexible. They let users access the same document in multiple locations in your document hierarchy. You can drag-and-drop to reorganize the structure, and point-and-click to configure permissions and other settings.

Zoomable Thumbnails – Gives users a quick peek at each document's first page

ShareVault automatically creates a thumbnail image of each document, shown zoomed when the user's cursor hovers on the thumbnail, so users can take a quick look at documents without opening and more quickly find what they're looking for.

ShareVault automatically creates a thumbnail image of each document, shown zoomed when the user's cursor hovers on the thumbnail, so users can take a quick look at documents without opening and more quickly find what they're looking for.

Compact View – Display option for showing more documents on-screen

A display mode toggle for a more tightly-packed listing of files, useful for efficiently managing large ShareVaults

A display mode toggle for a more tightly-packed listing of files, useful for efficiently managing large ShareVaults

Infinite Scrolling – Continuous scrolling eases viewing of long lists of files

ShareVault is the only solution of its kind offering "Infinite Scrolling", which accelerates the document review process by vastly reducing the amount of clicking required to browse through long lists of files.

ShareVault is the only solution of its kind offering "Infinite Scrolling", which accelerates the document review process by vastly reducing the amount of clicking required to browse through long lists of files.

Full-text Search – Lets users instantly find documents they're looking for

Users can instantly search your entire ShareVault, and see the search results sorted by relevance, with synopses and hit highlighting showing how the searched keyword(s) are used in context.

Users can instantly search your entire ShareVault, and see the search results sorted by relevance, with synopses and hit highlighting showing how the searched keyword(s) are used in context.

Favorites – Gives users a simple way to mark files that they want to focus on

Users can mark a file or folder (tag) with a star to make it a favorite so they can quickly find it later. In a large data room, this handy feature can be a significant time-saver for your end users, enabling them to quickly locate their favorite files and tags.

Users can mark a file or folder (tag) with a star to make it a favorite so they can quickly find it later. In a large data room, this handy feature can be a significant time-saver for your end users, enabling them to quickly locate their favorite files and tags.

Smart Filters – Convenient filters help users find what they're looking for

Users can instantly filter files in the document list based on a variety of filtering criteria, such as date / time uploaded, user who uploaded, file type, already viewed / not yet viewed.

Users can instantly filter files in the document list based on a variety of filtering criteria, such as date / time uploaded, user who uploaded, file type, already viewed / not yet viewed.

Drag-and-drop Reordering – Lets you quickly and easily reorganize your index

Reordering the files and folders (tags) in your hierarchical index using drag-and-drop makes it quick and easy to organize your content the way you want.

Reordering the files and folders (tags) in your hierarchical index using drag-and-drop makes it quick and easy to organize your content the way you want.

Index Auto-Numbering – Automates the numbering of your hierarchical index

ShareVault can automatically number your indexed hierarchy, so that as you add new folders (tags), or use drag-and-drop reordering, the numbering automatically updates. Due Diligence lists are traditionally numbered in this fashion, so this feature is a significant timesaver during due diligence preparation.

ShareVault can automatically number your indexed hierarchy, so that as you add new folders (tags), or use drag-and-drop reordering, the numbering automatically updates. Due Diligence lists are traditionally numbered in this fashion, so this feature is a significant timesaver during due diligence preparation.
User Activity Analytics - Gain insights on each user's level of interest based on their activity

Interactive Reporting Tools – Run customized user activity reports on demand

ShareVault activity reporting tools provide a comprehensive audit trail, and insightful intelligence into your users\' document review progress with interactive graphics, filters and drill-downs.

ShareVault activity reporting tools provide a comprehensive audit trail, and insightful intelligence into your users\' document review progress with interactive graphics, filters and drill-downs.

Comprehensive Activity Logging – Record all user activity for 100% auditability

ShareVault records every single activity, including administrator activity, so you will know exactly who did what and when in your ShareVault. From changing a group's perimssions, to adding a user to a group, renaming a file or modifying an expiration date, each and every user activity is recorded with a timestamp, providing for comprehensive traceabiliy so you can answer any question an auditor might ask.

ShareVault records every single activity, including administrator activity, so you will know exactly who did what and when in your ShareVault. From changing a group's perimssions, to adding a user to a group, renaming a file or modifying an expiration date, each and every user activity is recorded with a timestamp, providing for comprehensive traceabiliy so you can answer any question an auditor might ask.

Page Monitoring – Accurately track user viewing activity down to the page level

With page-level monitoring, you'll know which users viewed what pages, and when. Knowing the percentage of pages reviewed gives you additional insight into user engagement.

With page-level monitoring, you'll know which users viewed what pages, and when. Knowing the percentage of pages reviewed gives you additional insight into user engagement.

View-Time Monitoring – Measure user engagement by measuring viewing time

Sharevault accurately measures each user's time spent actively scrolling through the pages of each document, or which portions of a video's timeline have been played, so you can precisely determine which users are actively engaging with your content.

Sharevault accurately measures each user's time spent actively scrolling through the pages of each document, or which portions of a video's timeline have been played, so you can precisely determine which users are actively engaging with your content.

IP Address Tracking – Track your user's location via their IP address

IP address tracking enables you to track the IP addresses of your users, using built-in reverse IP lookup to show company and location, when available.

IP address tracking enables you to track the IP addresses of your users, using built-in reverse IP lookup to show company and location, when available.

Scheduled Reports – Configure and distribute periodic automated reports

You can generate a customized report and distribute it by email to multiple ShareVault users, one time or on a regular schedule.

You can generate a customized report and distribute it by email to multiple ShareVault users, one time or on a regular schedule.

SIEM Integration – Collect ShareVault user activity events in your SIEM

ShareVault can be integrated with your enterprise Security Information and Event Management (SIEM) so that ShareVault user activity events can be sent as a realtime data feed for analytics. SIEM integration is a security best practice required by the most demanding enterprise infosec teams.

ShareVault can be integrated with your enterprise Security Information and Event Management (SIEM) so that ShareVault user activity events can be sent as a realtime data feed for analytics. SIEM integration is a security best practice required by the most demanding enterprise infosec teams.
User Experience – Streamline your sharing project with a slick, fast and intuitive user experience

All Major Browsers – Your users can confidently use their favorite browser

The ShareVault web app supports all major browsers, including Google Chrome, Mozilla FireFox, Microsoft Edge (version 79+) and Safari.

The ShareVault web app supports all major browsers, including Google Chrome, Mozilla FireFox, Microsoft Edge (version 79+) and Safari.

Built-in Help – Learn as you go with role-specific, searchable help module

ShareVault's Built-in help module lets you find help on any topic quickly. Searchable help pages give you the right content based on your role and your ShareVault configuration. In addition, video tutorials show you how easy it is to use ShareVault. And if you need help from a real person, our 24/7 support team is ready to help you.

ShareVault's Built-in help module lets you find help on any topic quickly. Searchable help pages give you the right content based on your role and your ShareVault configuration. In addition, video tutorials show you how easy it is to use ShareVault. And if you need help from a real person, our 24/7 support team is ready to help you.

Q & A Module – Users can ask easily questions and get answers from your team

ShareVault's powerful Q & A option features include privacy settings, threaded discussions and file attachments. At any time, you can export a PDF for audit, showing all the questions and the corresponding answers.

ShareVault's powerful Q & A option features include privacy settings, threaded discussions and file attachments. At any time, you can export a PDF for audit, showing all the questions and the corresponding answers.

Q & A Workflow – Q & A workflows for forwarding questions to experts

With the Q&A workflow feature, moderators can use role-based workflows to forward questions to appropriate subject matter experts, and then approve or reject the response before replying to the end user.

With the Q&A workflow feature, moderators can use role-based workflows to forward questions to appropriate subject matter experts, and then approve or reject the response before replying to the end user.

Batch Download – Lets users with appropriate rights download files in bulk

The batch download feature allows users with permission to save files to do so rapidly and in bulk, even for thousands of selected files.

The batch download feature allows users with permission to save files to do so rapidly and in bulk, even for thousands of selected files.

Batch Print – Allows privileged users to print a set of documents all at once

Users with print rights can print documents as a batch, complete with cover sheet, table of contents, page numbers & separator pages. ShareVault Pro and Enterprise support the Secure Print feature to prevent printing to PDF.

Users with print rights can print documents as a batch, complete with cover sheet, table of contents, page numbers & separator pages. ShareVault Pro and Enterprise support the Secure Print feature to prevent printing to PDF.

Multiple Languages – Support for French, Spanish, German and Mandarin

End users can choose to use the ShareVault user interface in English, Spanish, French, German or Mandarin, so users can choose their preferred language.

End users can choose to use the ShareVault user interface in English, Spanish, French, German or Mandarin, so users can choose their preferred language.

International Characters – Supports content in any language

ShareVault supports unicode text (international character sets) for fulltext search, tag (folder) names, group names, user names, etc., vital for supporting user-generated content in virtually any language.

ShareVault supports unicode text (international character sets) for fulltext search, tag (folder) names, group names, user names, etc., vital for supporting user-generated content in virtually any language.

Internet Data Transfer Acceleration – Optimized performance worldwide

ShareVault's internet data transfer speed, vital for snappy document viewing and quick uploads, is optimized worldwide, even in China.

ShareVault's internet data transfer speed, vital for snappy document viewing and quick uploads, is optimized worldwide, even in China.

Blackout Screen – Maintains a user's last place, so they can return to it fast

When a user's session expires due to inactivity, ShareVault displays a black-out screen, over the current page being viewed. A user just reenters their password to return to where they left off, and avoids the hassle of logging in and navigating back to where they were.

When a user's session expires due to inactivity, ShareVault displays a black-out screen, over the current page being viewed. A user just reenters their password to return to where they left off, and avoids the hassle of logging in and navigating back to where they were.
Content Viewing – Intuitive file viewers and readers let users view your content with ease

Web Document Viewer – Fast, high-fidelity document viewing right in the browser

The Secure Web Viewer is a browser-based document viewer that securely displays documents right within the ShareVault web application. Because document text is encrypted, the user cannot copy it from the browser, and watermark anti-tampering countermeasures prevent removal of watermarking.

The Secure Web Viewer is a browser-based document viewer that securely displays documents right within the ShareVault web application. Because document text is encrypted, the user cannot copy it from the browser, and watermark anti-tampering countermeasures prevent removal of watermarking.

Web Spreadsheet Viewer – Display Excel spreadsheets securely in any browser

ShareVault's spreadsheet viewer securely displays Excel files right in your users' browser, so your end users can quickly and easily view spreadsheets with secure protection.

ShareVault's spreadsheet viewer securely displays Excel files right in your users' browser, so your end users can quickly and easily view spreadsheets with secure protection.

ShareVault Reader App – Secure document reader app for Windows or Mac

ShareVault Reader is a secure document and spreadsheet viewing application, available for Windows and Mac. It installs in seconds, and users do not need to have administrative rights on their computer to install it. Because it's a native application, it allows for even faster scrolling than the web viewer. Users can use ShareVault Reader to open IRM-protected documents downloaded from ShareVault and supports offline viewing.

ShareVault Reader is a secure document and spreadsheet viewing application, available for Windows and Mac. It installs in seconds, and users do not need to have administrative rights on their computer to install it. Because it's a native application, it allows for even faster scrolling than the web viewer. Users can use ShareVault Reader to open IRM-protected documents downloaded from ShareVault and supports offline viewing.

Secure A/V Player – Enables secure streaming of your audio and video files

ShareVault's secure audio / video player plays back A/V files securely in your end user's browser using Apple's HLS live-stream video protocol for high fidelity. A/V files are rights managed for security, and you can apply dynamic watermarks to your videos for additional security.

ShareVault's secure audio / video player plays back A/V files securely in your end user's browser using Apple's HLS live-stream video protocol for high fidelity. A/V files are rights managed for security, and you can apply dynamic watermarks to your videos for additional security.

Responsive Mobile Apps – Support for Android and iOS smartphones & tablets

With support for both native mobile apps and mobile web apps, ShareVault is fully responsive and adapts dynamically to the capabilities of your users' preferred devices. On tablets users get virtually all of the functionality available the our desktop web application, while on smarphones, it adapts to the smaller screen size to provide essential functions.

With support for both native mobile apps and mobile web apps, ShareVault is fully responsive and adapts dynamically to the capabilities of your users' preferred devices. On tablets users get virtually all of the functionality available the our desktop web application, while on smarphones, it adapts to the smaller screen size to provide essential functions.

Document Linking – Preserves inter-document hyperlinks

Other data rooms do not support document hyperlinking, if you upload hyperlinked documents (such as regulatory submissions), users are forced to hunt for referred documents. With ShareVault, users can just click the hyperlink, and the appropriate document opens in the secure document viewer.

Other data rooms do not support document hyperlinking, if you upload hyperlinked documents (such as regulatory submissions), users are forced to hunt for referred documents. With ShareVault, users can just click the hyperlink, and the appropriate document opens in the secure document viewer.
Setup and Administration - Get started and configure your data room with less effort than other VDRs

Drag-and-Drop Upload – Upload multiple files & folders right in your browser

Our powerful batch upload tools works directly from within your browser for effortless drag-and-drop uploading with nothing to install.

Our powerful batch upload tools works directly from within your browser for effortless drag-and-drop uploading with nothing to install.

Upload Auto-Unzip – Save setup time by uploading zipped files and folders

If your folder structure is in a zip file, you can save time by uploading the zip file. When you do, you'll have the option to automatically unzip the files and folders, preserving the same hierarchial structure, which can save you time and effort.

If your folder structure is in a zip file, you can save time by uploading the zip file. When you do, you'll have the option to automatically unzip the files and folders, preserving the same hierarchial structure, which can save you time and effort.

Powerful Batch Tools – Make changes in bulk with just a few clicks

ShareVault's quick and intuitive bulk admin operations include tools for setting granular permissions, even on huge hierarchies for large numbers of users and groups.

ShareVault's quick and intuitive bulk admin operations include tools for setting granular permissions, even on huge hierarchies for large numbers of users and groups.

PDF Auto-Convert – Automatically converts 40+ document types to PDF

ShareVault automatically converts your documents to PDF when you upload, with support for 40+ file types, including Word, Excel, PowerPoint, Visio, Project, AutoCad, Tiff, SAS Analytics and many more.

ShareVault automatically converts your documents to PDF when you upload, with support for 40+ file types, including Word, Excel, PowerPoint, Visio, Project, AutoCad, Tiff, SAS Analytics and many more.

View as Another User – Check the end user experience to confirm your setup

The "View As" feature is a valuable tool for checking and confirming the user experience prior to inviting your users to a new ShareVault.

The "View As" feature is a valuable tool for checking and confirming the user experience prior to inviting your users to a new ShareVault.

Scheduled User Actions – Automate user administration tasks

You can configure ShareVault to invite, lock or unlock user(s) at a date and time of your choosing, so you can schedule in advance and let our automation take care of perfectly-timed actions.

You can configure ShareVault to invite, lock or unlock user(s) at a date and time of your choosing, so you can schedule in advance and let our automation take care of perfectly-timed actions.

Account Admin Tool – Create and manage multiple ShareVaults

The Account Administrator tool, offered with ShareVault Enterprise, allows you to create and manage multiple ShareVaults with ease, so you you can administer your own ShareVaults.

The Account Administrator tool, offered with ShareVault Enterprise, allows you to create and manage multiple ShareVaults with ease, so you you can administer your own ShareVaults.
Platform Integration – Enjoy seamless integration with your existing software workflows

Connector for SharePoint®

ShareVault can connect to SharePoint, via the Microsoft Graph API, so you can upload or sync files directly from SharePoint into ShareVault, while preserving your hierarchical structure of sites, document libraries, and folders.

ShareVault can connect to SharePoint, via the Microsoft Graph API, so you can upload or sync files directly from SharePoint into ShareVault, while preserving your hierarchical structure of sites, document libraries, and folders.

ShareVault can connect to OneDrive, via the Microsoft Graph API, so you can upload or sync files directly from OneDrive into ShareVault, while preserving your hierarchical folder structure.

ShareVault can connect to OneDrive, via the Microsoft Graph API, so you can upload or sync files directly from OneDrive into ShareVault, while preserving your hierarchical folder structure.

Connector for Google® Drive

ShareVault can connect to Google Drive, so you can upload or sync files directly from Google Drive into ShareVault, while preserving your hierarchical folder structure.

ShareVault can connect to Google Drive, so you can upload or sync files directly from Google Drive into ShareVault, while preserving your hierarchical folder structure.

ShareVault can connect to Box, via the Box API, so you can upload or sync files directly from Box into ShareVault, while preserving your hierarchical folder structure.

ShareVault can connect to Box, via the Box API, so you can upload or sync files directly from Box into ShareVault, while preserving your hierarchical folder structure.

ShareVault can connect to Dropbox, via the Dropbox API, so you can upload or sync files directly from Dropbox into ShareVault, while preserving your hierarchical folder structure.

ShareVault can connect to Dropbox, via the Dropbox API, so you can upload or sync files directly from Dropbox into ShareVault, while preserving your hierarchical folder structure.

ShareVault can connect to DocuSign, using the DocuSign API, to initiate e-signature workflows from right within ShareVault. After completion of the e-signature workflow, the signed document returns to ShareVault for record keeping purposes.

ShareVault can connect to DocuSign, using the DocuSign API, to initiate e-signature workflows from right within ShareVault. After completion of the e-signature workflow, the signed document returns to ShareVault for record keeping purposes.

Web Services API (Application Program Interface)

ShareVault's RESTful web services API allows for programmatic control of your ShareVault, with over 30 APIs allowing for deep integration with your corporate workflows.

ShareVault's RESTful web services API allows for programmatic control of your ShareVault, with over 30 APIs allowing for deep integration with your corporate workflows.

ShareVault integrates directly with Okta, Azure AD, Google Cloud Identity, or any SAML2 compatible identity provider, to allow your users to directly login to ShareVault without separately authenticating, providing for enhanced convenience and improved IT governance.

ShareVault integrates directly with Okta, Azure AD, Google Cloud Identity, or any SAML2 compatible identity provider, to allow your users to directly login to ShareVault without separately authenticating, providing for enhanced convenience and improved IT governance.
Platform Security – Bank-grade security, availability and compliance across redundant data centers

Secure, High Availability Architecture – Dedicated instances in redundant VPCs

ShareVault is hosted on dedicated instances in virtual private clouds (VPCs) within geographically redundant data centers with real-time failover in the event of a failure.

ShareVault is hosted on dedicated instances in virtual private clouds (VPCs) within geographically redundant data centers with real-time failover in the event of a failure.

Infosec Standards Compliance – ISO-27001, 21 CFR Part 11, and other standards

ShareVault is certified for ISO-27001 and validated for 21 CFR Part 11, and our data centers are certified for other relevant information security standards, including SOC 1/2/3, SOC, HIPAA, HITRUST and other important security standards, providing assurance that trusted third parties have verified adherence to industry standard security controls and their verification.

ShareVault is certified for ISO-27001 and validated for 21 CFR Part 11, and our data centers are certified for other relevant information security standards, including SOC 1/2/3, SOC, HIPAA, HITRUST and other important security standards, providing assurance that trusted third parties have verified adherence to industry standard security controls and their verification.

GDPR, CCPA and PrivacyShield – Compliance with data privacy standards

ShareVault complies with both GDPR and CCPA privacy standards and is self-certified for the EU-U.S. and Swiss-U.S. Privacy Shield frameworks. For more information, please refer to our privacy policy.

ShareVault complies with both GDPR and CCPA privacy standards and is self-certified for the EU-U.S. and Swiss-U.S. Privacy Shield frameworks. For more information, please refer to our privacy policy.

Two Factor Authentication – For streamlined bank-grade user authentication

ShareVault's two-step verification enhances security for your users with an easy and unobtrusive authentication process that supports login code delivery via SMS, phone or authenticator apps.

ShareVault's two-step verification enhances security for your users with an easy and unobtrusive authentication process that supports login code delivery via SMS, phone or authenticator apps.

Confidentiality Notices – Customized confidentiality notice displayed on login

You can customize the content and formatting of the confidentiality notice(s) served to users on login. With ShareVault Express, a single notice applies to all end users. With ShareVault Pro and Enterprise plans you can create multiple confidentiality notices, and each can be assigned to a different user group.

You can customize the content and formatting of the confidentiality notice(s) served to users on login. With ShareVault Express, a single notice applies to all end users. With ShareVault Pro and Enterprise plans you can create multiple confidentiality notices, and each can be assigned to a different user group.

Clickwrap Compliance – Enforcable and traceable confidentialty notices

Additional features enable compliance with UETA and ESIGN requirements for a legally enforceable confidentiality notice. Each user's confidentiality notice acceptance is recorded, with version control of the notice contents. Users must scroll through the entire agreement, and they are notified if it changes.

Additional features enable compliance with UETA and ESIGN requirements for a legally enforceable confidentiality notice. Each user's confidentiality notice acceptance is recorded, with version control of the notice contents. Users must scroll through the entire agreement, and they are notified if it changes.

Intergroup Privacy – Easily define user privacy rules within your ShareVault

ShareVault's inter-group privacy feature is a simple and elegant solution to manage the privacy within the data room. It's quick and easy to configure, and it automatically applies the appropriate privacy settings as needed, by revealing, anonymizing or hiding user identity information, as appropriate.

ShareVault's inter-group privacy feature is a simple and elegant solution to manage the privacy within the data room. It's quick and easy to configure, and it automatically applies the appropriate privacy settings as needed, by revealing, anonymizing or hiding user identity information, as appropriate.

Encryption Key Management – Only your users can open your files

Every file you upload to ShareVault is encrypted at rest using AES 256 with a seamless and transparent encryption key workflow that permits only the authenticated users you have permissioned to open your documents.

Every file you upload to ShareVault is encrypted at rest using AES 256 with a seamless and transparent encryption key workflow that permits only the authenticated users you have permissioned to open your documents.

Customer-Managed Keys – For compliance with strict data security standards

ShareVault offers customer managed keys (CMK) as an option, including support for "bring your own key" (BYOK), for applications that are held to the strictest data security standards. ShareVault's CMK implementation provides the benefits of a Hardware Security Module (HSM) without the hassel of having to deploy and maintain it yourself.

ShareVault offers customer managed keys (CMK) as an option, including support for "bring your own key" (BYOK), for applications that are held to the strictest data security standards. ShareVault's CMK implementation provides the benefits of a Hardware Security Module (HSM) without the hassel of having to deploy and maintain it yourself.
Life Sciences Features – This is why BIO has selected us as their exclusive data room partner

Inter-Document Hyperlinking – For faster review of regulatory submissions

Regulatory submission documents, such as those in an eCTD hierarchy, often contain hyperlinks to other submitted documents. The time saving, inter-document hyperlinking feature preserves these internal document links, ensuring the right document opens when the link is clicked. Without this feature, users have to hunt for each linked document, which can add hours to due diligence timelines.

Regulatory submission documents, such as those in an eCTD hierarchy, often contain hyperlinks to other submitted documents. The time saving, inter-document hyperlinking feature preserves these internal document links, ensuring the right document opens when the link is clicked. Without this feature, users have to hunt for each linked document, which can add hours to due diligence timelines.

eCTD Viewer – Plugin-free integration with industry-leading eCTD viewer

ShareVault is the only virtual data room that integrates with an eCTD viewer so that you can share your submission for more efficient review while keeping the documents secure.

ShareVault is the only virtual data room that integrates with an eCTD viewer so that you can share your submission for more efficient review while keeping the documents secure.

SAS Auto-Conversion – Converts SAS Analytics files into PDF for viewing

SAS Analytics files, including SAS, SSD01, XPT and SAS7BDAT files frequently used for statistical studies in life sciences and other scientifc applications, are automatically converted to PDF for secure viewing by end users.

SAS Analytics files, including SAS, SSD01, XPT and SAS7BDAT files frequently used for statistical studies in life sciences and other scientifc applications, are automatically converted to PDF for secure viewing by end users.

Prism Auto-Conversion – Converts Graphpad Prism files into PDF for viewing

Graphpad Prism files, frequently used for analysis and graphing in life sciences and other scientifc applications, are automatically converted to PDF for secure viewing by end users.

Graphpad Prism files, frequently used for analysis and graphing in life sciences and other scientifc applications, are automatically converted to PDF for secure viewing by end users.

HIPAA Compliant Infrastructure – ShareVault data centers are HIPAA certified

ShareVault data centers are certified to comply with the Health Insurance Portability and Accountability Act (HIPAA).

ShareVault data centers are certified to comply with the Health Insurance Portability and Accountability Act (HIPAA).

21 CFR Part 11 – Quality Validation for 21 CFR Part 11 Compliance

The available Title 21 CFR Part 11 Compliance Validation (optional) helps you to comply with this important FDA regulation, assuring audit readiness, and includes delivery of a validation package with every release, so your business is able to conduct mock audits and validate compliance.

The available Title 21 CFR Part 11 Compliance Validation (optional) helps you to comply with this important FDA regulation, assuring audit readiness, and includes delivery of a validation package with every release, so your business is able to conduct mock audits and validate compliance.
Frequently Asked Questions
What is a Virtual Data Room?
A virtual data room (VDR) is an ultra-secure online platform for storing and sharing confidential documents and data. A VDR is an essential tool for managing confidential documents used in complex, multi-party business transactions, such as mergers and acquisitions, fundraising, partnering, divestitures, restructuring & bankruptcy, IPOs, and other vital business applications. With advanced controls over access to documents, a VDR offers a controlled environment for securely storing, organizing, and sharing sensitive information. In short, a VDR is a critical component for facilitating secure and efficient collaboration during high-stakes transactions.
What is the difference between a purpose-built Virtual Data Room and a generic file-sharing tool?
If you're dealing with critical business transactions that involve highly confidential documents, a virtual data room (VDR) is the only way to go. Unlike general-purpose file-sharing tools, VDRs offer unparalleled security, access control, and audit trails. With a VDR, you can be confident that your sensitive data is fully protected and that only authorized parties have access to it. Don't put your company's reputation and success at risk by relying on a subpar file-sharing solution. Invest in a VDR for secure and efficient collaboration during high-stakes transactions. Ask ShareVault about how they are the only VDR that connects with OneDrive, Google Drive, SharePoint, DocuSign, and Box.
What should I look for when choosing a Virtual Data Room?
When choosing a virtual data room (VDR), consider factors such as the security posture of the VDR provider, the security certifications the VDR has obtained, the VDR's software features and capabilities, and the VDR's ease of use. Additionally, ask about the VDR provider's customer support and pricing options to make sure your VDR is customized to your specific needs.
Are all Virtual Data Room providers the same?
While there are many virtual data room (VDR) providers, not all are the same. When choosing a VDR provider, it's essential to select one with a strong security posture that meets the specific needs of your business. ShareVault is an industry-leading VDR provider with a host of user-friendly software features, ISO 27001 and 21 CFR PART 11 certifications, an experienced support team, and a 15-year track record working with leading companies in multiple industries.
By choosing ShareVault, you can be confident that your information is secure, your business needs are met, and you have access to the most advanced VDR features on the market. Don't settle for a subpar VDR provider that could put your business at risk. Choose ShareVault for peace of mind and optimal results.
What is a Virtual Data Room used for?
A virtual data room (VDR) provides a secure environment to safely store, organize, and share confidential documents and data. Examples include company financial records, intellectual property disclosures, vendor contracts, or employee files containing personal information (PII). A VDR is an indispensable solution used for complex, multi-party business transactions such as mergers and acquisitions, fundraising, partnering, divestitures, restructuring & bankruptcy, and IPOs. A VDR's security is based on a combination of encryption of documents and strict controls over who has access and what actions a user can take with a document. In essence, a VDR is essential to ensure secure and efficient collaboration during high-stakes transactions.
How are Virtual Data Rooms priced?
Virtual data room pricing models vary widely among providers. It's important to avoid rigid, one-size-fits-all pricing models, as not all businesses have the same requirements. At ShareVault, we offer tailored pricing to meet your specific needs, so you're not paying for unnecessary features. We also offer unlimited users and admins with all our packages, so you never have to worry about hitting a user limit. Simply provide us with your requirements and project length, and we will help you make an informed decision.
Why should I choose ShareVault?
You should choose ShareVault as your virtual data room (VDR) provider because we offer a unique combination of benefits that are unmatched by our competitors. With ShareVault, you can expect:
The Best Business Outcome - ShareVault accelerates the due diligence process, enabling successful and timely deal closures. Our clients report saving up to 15 hours per week on due diligence and reducing administrative redundancies by 30%.
Higher Quality Experience - We provide our customers with a dedicated Project Manager and 24/7/365 support, ensuring that they have a smooth and delightful experience every step of the way.
Better Value for Price - ShareVault guarantees to match or beat any other virtual data room provider's pricing. Our customers typically save an average of 25% compared to legacy VDRs.
Tailored Pricing - We tailor our pricing to meet the unique needs of your business, so you're not forced to pay for features that you don't need.
In summary, ShareVault provides you with the best VDR solution that delivers superior business outcomes, higher quality experience, and better value for your investment.
Join the Thousands of Customers who Trust Us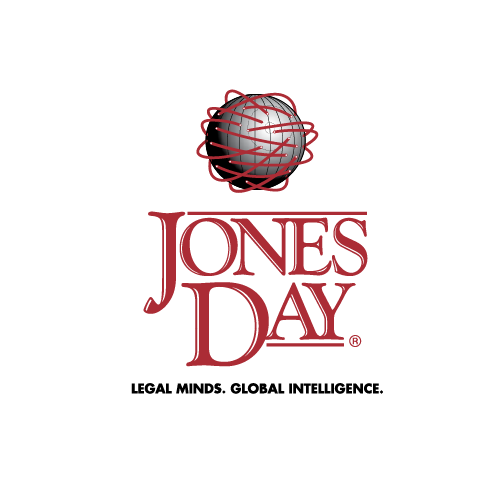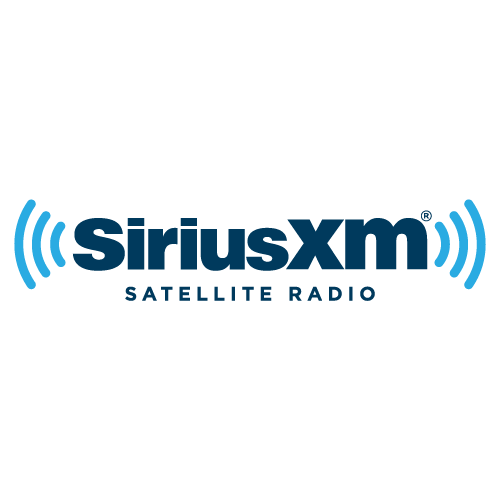 Users love us so much we'll guarantee it.