How to Choose A Virtual Data Room: A Guide by ShareVault
8 January, 2020
A virtual data room is a cloud-based repository of information employed for sharing sensitive documents during due diligence in a variety of applications including M&A transactions, fundraising, loan syndication, and licensing and partnering deals.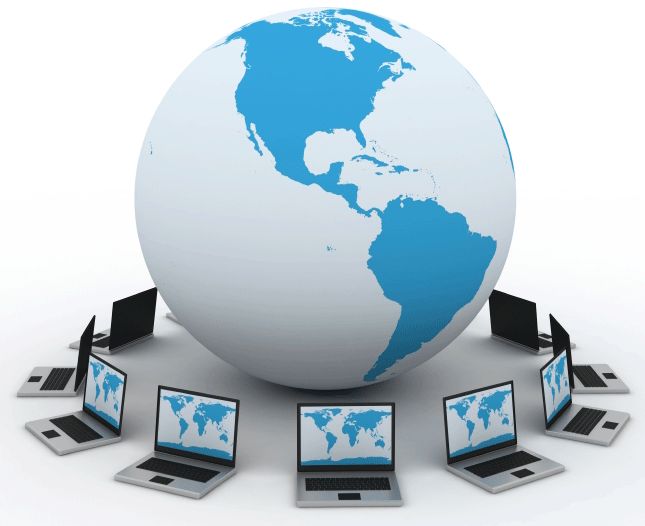 Companies can control each user or group of users' level of access to the information based on their need to see that information and can revoke access at any time as situations evolve. Modern virtual data rooms employ a variety of features designed to facilitate and streamline the due diligence process, as well as keep sensitive information secure. When choosing a virtual data room, look for these features:
DOCUMENT CONTROL
At the heart of any modern virtual data room is the ability to secure and control sensitive documents while sharing them with third parties. A good virtual data room utilizes enterprise-grade security, even on computers and devices that are outside the control of a firm's IT department. This security technology should be applied uniformly, regardless of whether documents are viewed on Windows, Macs, iOS or Android devices. Look for a data room that employs multi-level encryption, information rights management (IRM), and advanced document permissioning and security policies.
DYNAMIC WATERMARKING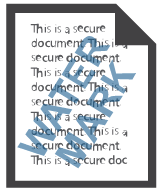 Based on the security policy you've defined, a VDR should have the ability to automatically apply dynamic watermarks to each page of protected documents. Watermarks should be clearly visible, yet not interfere with the readability of the underlying text. Look for watermarking text that is customizable, so you can embed dynamic information such as a user's email address and IP address, as well as the current date and time, providing a clear reminder to the reader that the content is confidential.
SECURE PRINTING
In some cases you may wish to grant the right to a user to print a document, yet not allow the user to be able to print to PDF. This is a subtle, but important, additional security feature — without it, you risk inadvertently granting users the ability to easily save a permanent, irrevocable digital copy of the document on their computer.
USER ACTIVITY MONITORING
The ability to monitor user activity in the data room can be very useful in gathering deal intelligence. Look for a data room that employs page-level tracking of who's seen what and for how long. This information not only provides insightful information about your users' review process but also generates detailed audit trails necessary for compliance.
A SECURE AND RELIABLE CLOUD INFRASTRUCTURE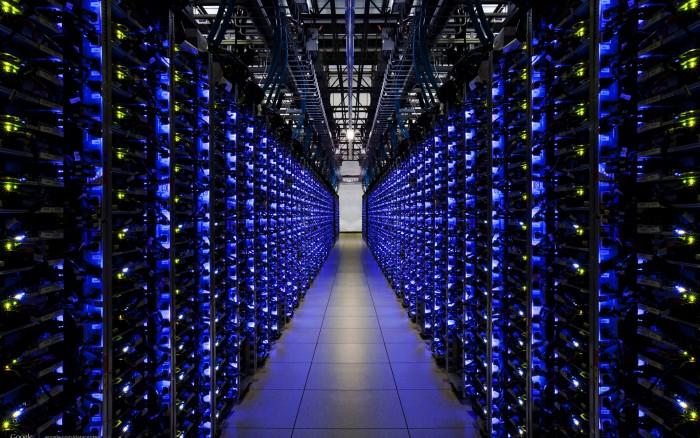 To choose a virtual data room, it is important to determine if their servers are located at world-class data centers and hosted by a high-end service provider. Ensure the provider is supplying comprehensive security and reliability through multiple levels of redundancy. Determine that servers are high availability with hot-swappable components and that the data center infrastructure is designed for high reliability, including redundant network connectivity, power systems, cooling systems, routers, and cabling.
ACCELERATED DOCUMENT PREPARATION AND REVIEW
A virtual data room should accelerate the due diligence process rather than impede or frustrate it. Look for a virtual data room that employs features that are designed to expedite the deal process, such as infinite scrolling, drag-and-drop publishing, automated PDF conversion, no restriction on file sizes, and the ability to batch download.
A virtual data room can be an essential tool for facilitating deal transactions and other applications where it's imperative to share confidential documents securely. However, to choose the right virtual data room with the advanced functionality you require can be the difference between an efficiently streamlined process and one that is aggravating and compromises deal success.
For more detailed information on how to choose a virtual data room, download our white paper, "8 Habits of Highly Effective Data Rooms".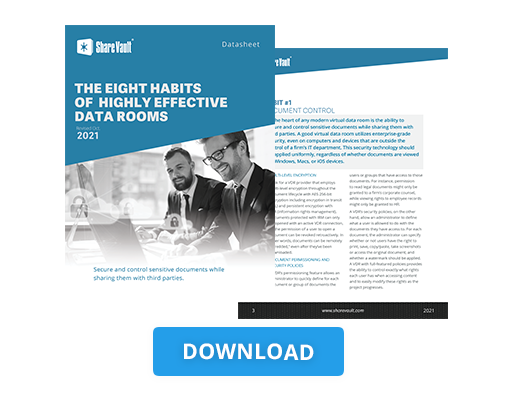 If you'd prefer a test drive, let's get you started with a 14 day free trial.