Drag-and-drop Uploading
High-performance browser-based drag-and-drop upload tools, with no software to install, makes it easy to get your content up on ShareVault from a Mac or Windows, regardless of your IT environment. Drag-and-drop thousands of files and folders, and ShareVault will automatically create the identical hierarchical structure for all of the files uploaded. You can even upload a zip file containing a huge, deeply nested folder structure, and let our automated unzip tool take care of unzipping and creating the identical structure within ShareVault.
Scheduled User Actions
You can configure ShareVault to invite, lock or unlock user(s) at a date and time of your choosing. You can even send reminder emails, at a frequency of your choosing, to invited users who have not yet activated. This allows you to schedule when your users will be invited to ShareVault, when their access will expire, and when they will be allowed back into your ShareVault, so you can preconfigure the dates and then let us take care of perfectly timed actions that you can update at any time.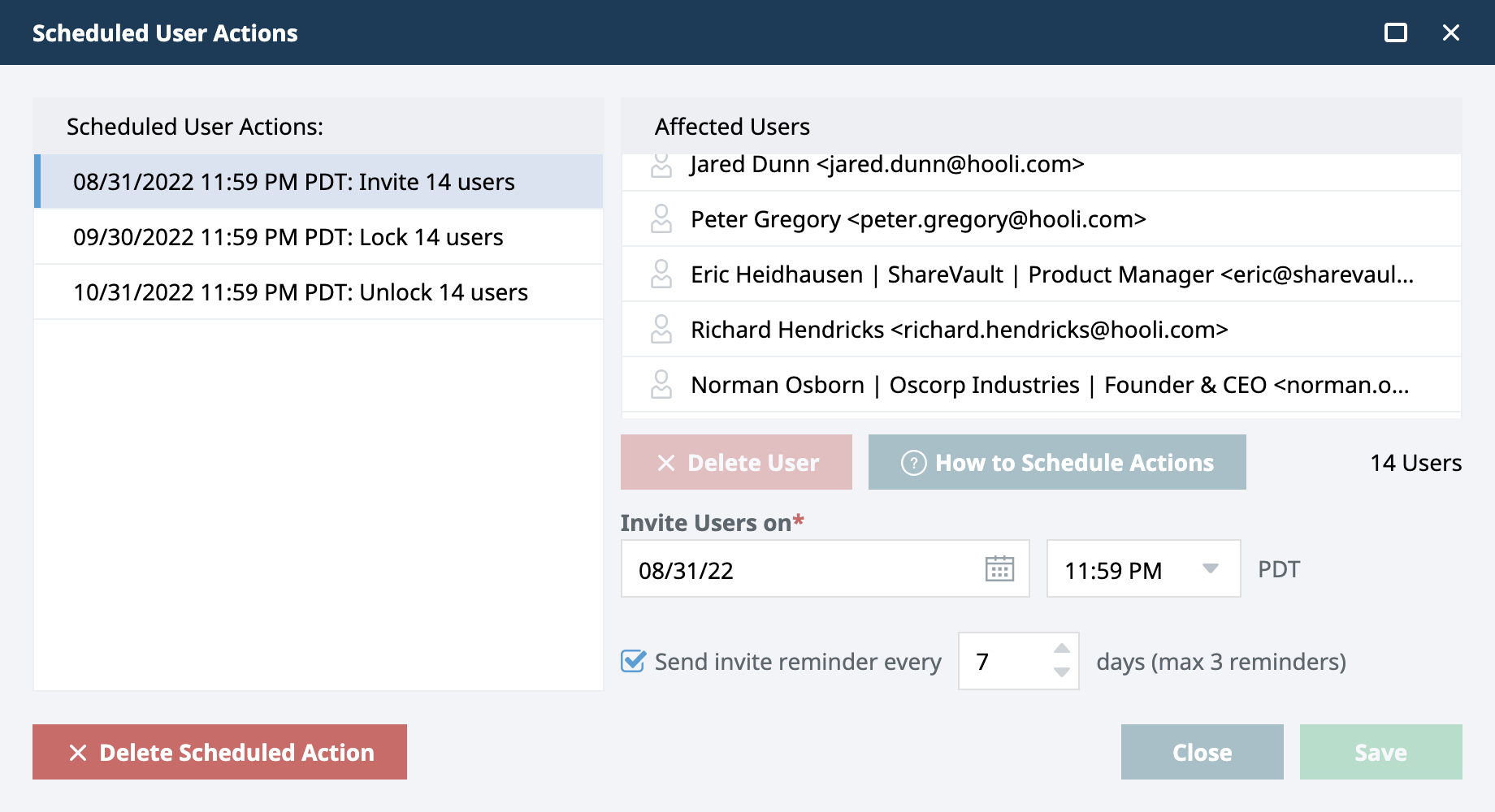 Manage Multiple ShareVaults with Ease
The ShareVault Account Administrator Tool allows our ShareVault Pro and Enterprise customers to administer multiple ShareVaults, whether they be for multiple projects or multiple clients. You can create, configure and maintain your ShareVaults quickly and easily using this self-service tool. There are two types of account administrators: Principal Account Administrators, who can administer all of the ShareVaults in your account, and Limited Account Administrators who can administer only their own ShareVaults and those owned by other Limited Account Administrator in their own team. This flexible architecture allows you to easily deploy ShareVault firm-wide as a solution to scale to all your offices and/or departments.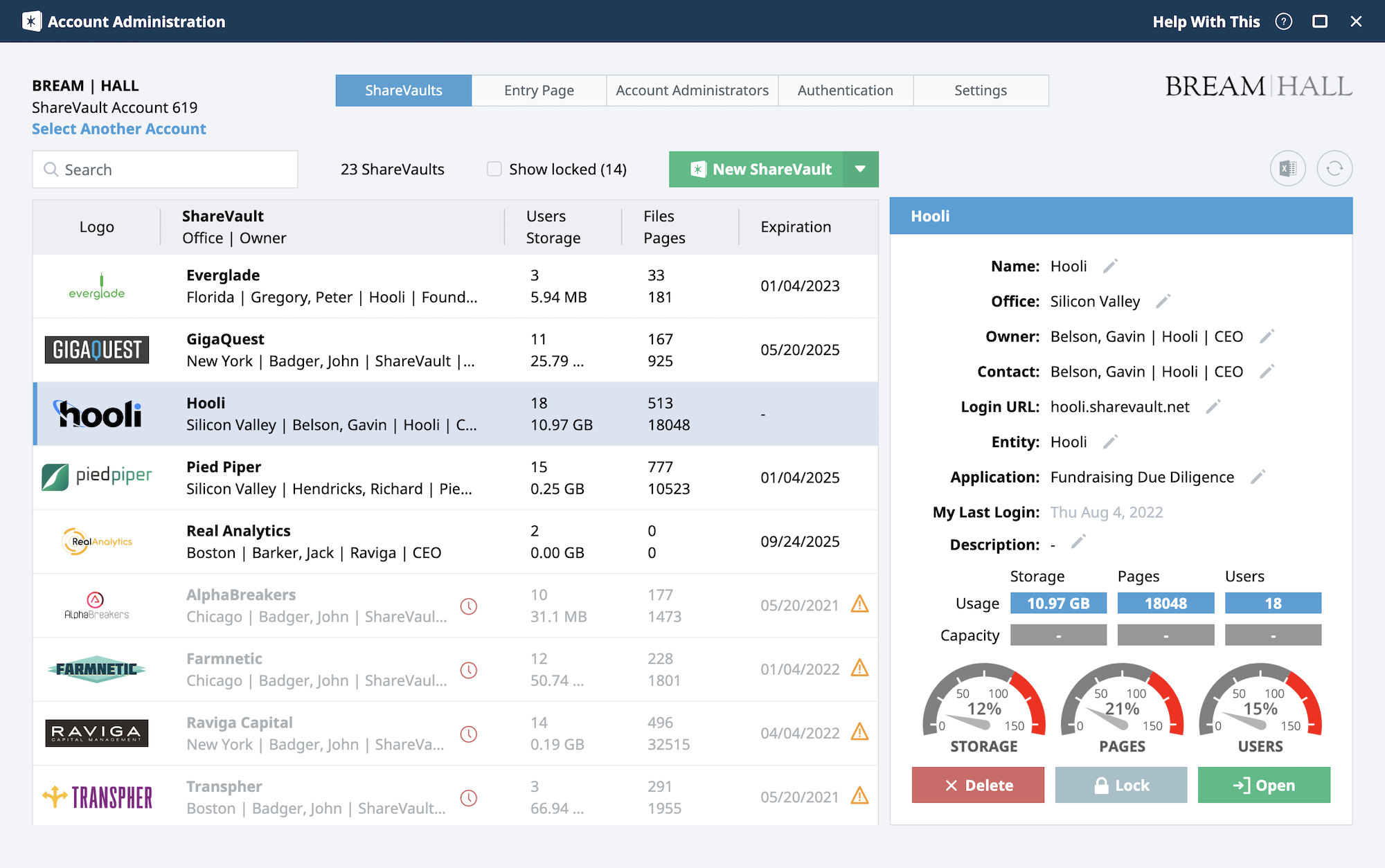 Automated PDF conversion
ShareVault automatically converts your documents to PDF when you upload, with support for 40+ file types, including Word, Excel, PowerPoint, Visio, Project, AutoCad, Tiff, SAS Analytics and many more. The policy that you assign to each document will define whether end users are allowed to access the original document, or only the protected PDF.
No file size limits
Other document sharing platforms limit the size of individual files to 5GB or less. ShareVault customers can upload files of arbitrary size with robust, fault-tolerant upload tools. Many of our customers upload 15GB+ files without a problem.