25 May, 2022
In the real estate sector, it's more important than ever to delicately handle sensitive information, communicate securely with investors and stakeholders, and make quick decisions regarding purchases, sales, and restructuring. Asset managers and real estate professionals must communicate quickly regarding underwriting real estate assets, maximizing returns, and minimizing potential risk. A secure data room can help streamline real estate due diligence and information sharing in all three circumstances.
Virtual data rooms are traditionally associated with due diligence in fundraising, M&A deals, joint ventures, audits, and document storage and controlled sharing of highly sensitive documents.
In real estate they are used for a variety of reasons. Some use secure data rooms to share confidential information such as prospectus and enrollment details, and to disseminate information and report to investors. While others use data rooms to share property disclosures and share sensitive information more efficiently.
Real Estate Investment Trusts and other real estate firms are turning to virtual data rooms as a secure platform to help them conduct real estate due diligence, close deals quicker, communicate with investors, and exchange confidential documents such as investor reports.
What is a virtual data room?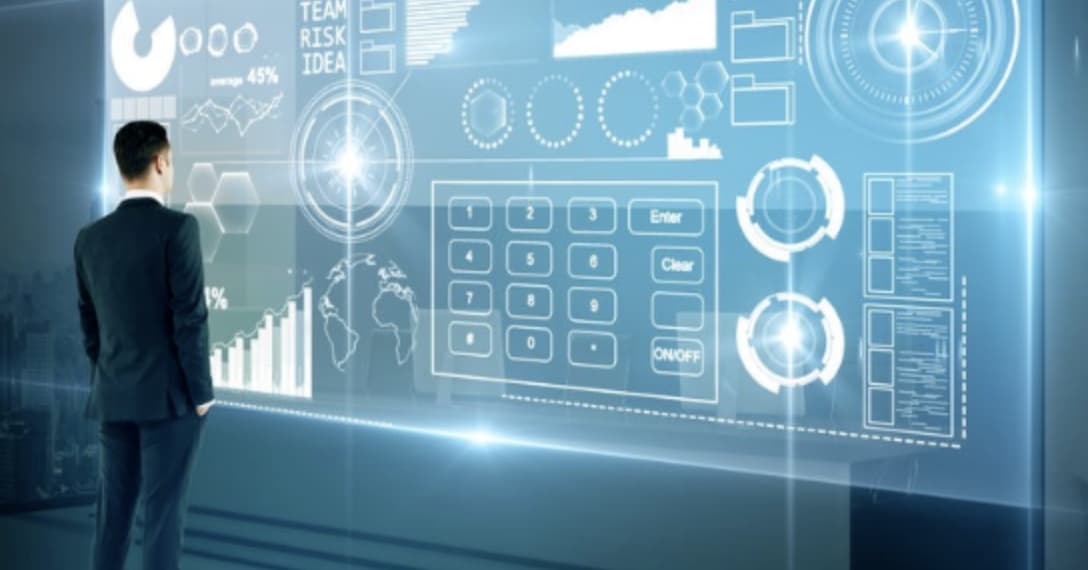 A virtual data room is often referred to as a "VDR." A VDR may also be called a "data room" or electronic data room. A virtual data room is a centralized online data repository where companies can securely store and share documents and files.
VDRs are frequently used by organizations that deal with financial records, legal documents, intellectual property, and sensitive "trade secrets." Instead of finding a secure physical location to share sensitive information, virtual data rooms fulfill the same purpose in the cloud.
As real estate become more globalized than ever before, virtual data rooms are a cost-effective and efficient way for consolidate all sensitive documents in one place and share them in a controlled way with stakeholders. Being able to share secured documents in a Virtual Data Room, removes the physical limitation of a conventional deal room, enabling REITs to attract, manage and monitor investors all over the world with unprecedented scale and efficiency.
Real estate investment trusts (REITs) can be quite complex, especially since there are so many legal requirements regarding REITs, their income, and their assets. With increased regulatory demands, Sharevault data rooms help REIT administrators update investors and shareholders regarding acquisitions, appraisals, zoning matters, and meet their compliance obligations.
What can the best data rooms do?
The best virtual data rooms share many of the same basic features. However, when it comes to dealing with large numbers of investors on an ongoing basis, ShareVault offers a number of unique features that facilitate getting users into the data room and engaged with the content being provided to them – whether it is marketing materials or investor reports. Let's examine its unique advantages for real estate investors, brokers, and asset managers.
Security
For users to feel comfortable sharing confidential documents internally and externally, virtual data rooms platforms must feature exceptionally high cybersecurity safeguards, and they all do, because they are hosted in some of the most secure data centers in the world.
But when it comes to document-level security it is a different story. Many legacy data rooms are limited to only three crude choices: Can the user view it, save it or print it. ShareVault has taken document security to another level, with many more document-level controls that competitors have.
For example, with ShareVault a user can download a file to their device, and view it offline… but only on that device. The document still cannot be shared with anyone else, and you can still revoke access remotely, even to the downloaded file, at any time. No one else does this.
Ease Of Use
Given the fact that real estate markets are more globalized and fast-paced than ever, real estate professionals cannot waste time figuring out how to set up secure data rooms. If the process is too complex, it delays and interferes with how the REIT communicates and engages with investors and stakeholders.
In addition to a drag-and-drop tag-based hierarchy that makes it a cinch to organize your documents and move them around, ShareVault has many features like auto-conversion (automatically converts any file type to a PDF) and Auto unzip (Automatically unzips files and folders and it automatically creates folders and tags in ShareVault) that are designed to streamline the process of uploading and organizing all your files in the data room.
Onboarding
Getting new users into any system can be a pain in the neck if you have to chase NDAs or another agreement to be signed before you grant them access to the data room. ShareVault is first to support a new standard called ClickWrap which lets you present legal agreements to a user on entry to the system at login.
This eliminates all the time-wasting emails trying to get agreements signed outside of the system. Instead, to get in, they must sign your agreement, and every time they re-enter it is logged. If your terms change, you can represent the agreement, and each unique digital signing of that agreement is tracked in an audit trail, so the manual chores of tracking who signed your agreements is eliminated.
Insights
Virtual data rooms should enable administrators to track how files are viewed, accessed, and downloaded. With Sharevault, you can even gain valuable insights into how long users have stayed on specific documents.
You can slide-and-dice the data so many ways to quickly learn who is looking at what and for how long. You can see who is NOT looking that should, and take appropriate actions based on the analytics data. You can even set time limits an expiry dates on certain documents to nudge users into action sooner rather than later.
Video
Video is widely used in real-estate, but most data rooms do not handle video well. ShareVault enables tamperproof watermarks in videos and it streams video and audio directly into the users broswer. So, the video or audio file itself never leaves the ShareVault repositories.
Other VDR platforms do not have this capability – they allow users to download the actual file, and play it locally using the video player on their device. Of course, that approach is not secure, because a copy of the asset is now in your users' hands. They could alter it and misuse it, in any number of ways.
Branding
ShareVault lets you customize the data room to match your organization's branding. Customizing logos/colors/materials helps other parties understand that your VDR is an extension of your brand.
Connected
We understand you may already use cloud-drives like Box, Google Drive even SharePoint internally for sharing and distributing documents and files. With connectors for DocuSign for eSignature workflows from right within ShareVault, and connectors for the most popular cloud drives, ShareVault is the most connected data room platform.
You can upload and sync files from your cloud-drives directly into ShareVault, and save yourself the time of searching for files in different repositories only to download them and upload them to the Data Room. Connectors help you remove silos and simplify getting documents being created internally, posted into the data room for consumption by your customers.
Support
ShareVault has earned a great reputation for providing first class support, not just to you the administrator of a data room, but also to your end-users, so you never get stuck in the middle.
Admins and end-users alike can contact us at any time day or night an get excellent support.
Safer, easier alternative to custom website
You don't need to be an IT expert or install software to begin sharing documents safely through a ShareVault data room. A ShareVault data room gives REIT administrator the freedom and ability to grant and/or revoke access to any document on demand as necessary, with the most stringent document security controls available. This is simply not possible when you rely on a webmaster to maintain your files for you in a custom website.
Hundreds of thousands of hours of engineering have gone into developing and testing advanced document security, user analytics and audit trails, so your documents are not only protected, but also so that you have a legal recourse against bad actors. No matter how brilliant your web designer, you could never match the security, insights and efficacy of a data room.
Since REITs are dynamic and require constant updates, using a data room, gives you far more autonomy, flexibility and control than you can ever accomplish by creating and maintaining a custom website. And the document level security and analytics is night and day.
REITs are often presented as a way for investors to diversify their portfolios. In fact, around 145 million Americans own REIT stocks. That means about 44% of American households have some investment in REITs, whether directly or indirectly. REIT activity is more robust than ever, with REITs reaching a new record high for net acquisitions. Virtual data rooms make your ability to securely share vital confidential information with your investors, easier than ever.
Here are some obvious ways that ShareVault data rooms can help REIT administrators:
A secure data room usually offers multiple levels of user permissions, to help control what files can be seen, downloaded, and printed.
The ability to accurately track documents can help REITs for tax, compliance, and/or auditing purposes.
REITs are required to have at least 100 shareholders after the first taxable year. Our Clickwrap e-signature solution helps REIT administrators deal with NDAs and other legally binding contracts, saving administrators huge amounts of time onboarding users.
A ShareVault data room gives REIT administrators the ability to control and analyze all document-level activity. The audit trails don't just track who viewed, downloaded, and printed different documents. It tracks every admin action too. You can see precisely who changed what, or who granted or revoked privileges and when. So, no change goes unnoticed and mistakes get traced back to the person that made it.
Our search features and smart filters empower your shareholders to find the information they need quickly and efficiently.
Find out more about how ShareVault is the logical virtual data room choice for real estate organizations and REITs worldwide: