How ShareVault Differs from File Syncing & Sharing Platforms
23 October, 2020
Business file sync and share platforms (FSS) are great for sharing files with your business colleagues for collaboration. They're also great for storing and syncing files across devices, and they offer best-of-breed features for collaborative authoring and editing. But these generic file sharing platforms, like Box and Dropbox, evolved from consumer-grade file sharing and consequently lack the features needed to maintain control of content after it's been shared.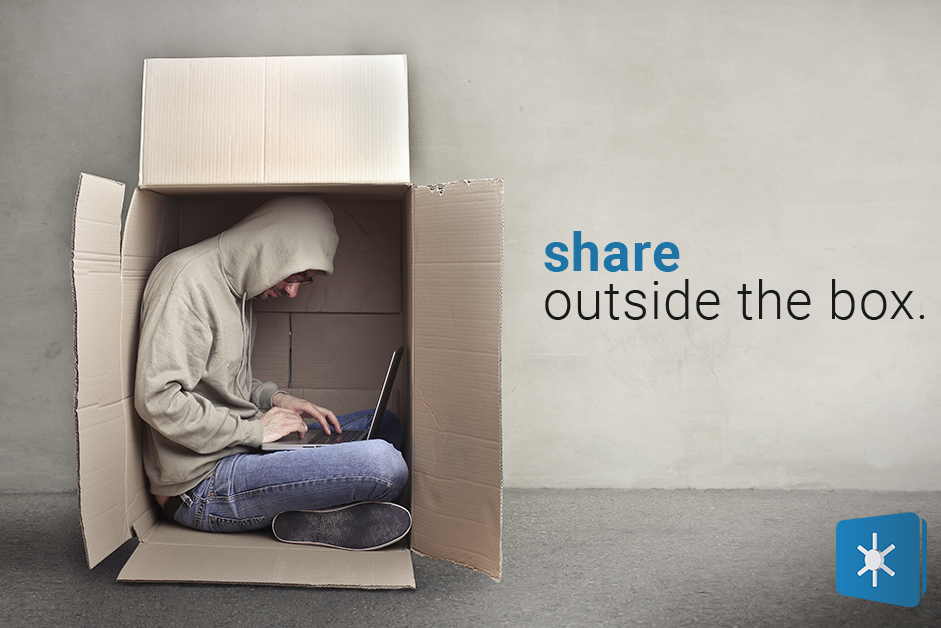 The Difference Between File Sync & Share Platforms and a Virtual Data Room
Once a document has been shared, file sync and share services give recipients permanent access to the documents, and you have lost control. Because they lack the ability to "remotely shred" a file through Information Rights Management (IRM), solutions like Box and Dropbox offer significantly less control over shared content compared to some virtual data room providers. They can only protect your document while it remains within their storage cloud. Once the document has been shared with another user, the security ends. Contrast that with full-featured virtual data rooms that secure your documents at all times, even after they have been shared, by verifying, tracking, enforcing permissions, and even being able to revoke access to documents after they've been downloaded.
In addition, full-featured virtual data rooms allow fine-grained control over the organization of your documents. You can use drag-and-drop to set the order of folders and files, as well as auto-numbering to quickly assign a decimal index to your hierarchical structure. Such features are expected for structured document review processes like due diligence.
If you're sharing documents for collaboration with trusted internal users, then a file sync and share product like Box or Dropbox might be an excellent choice—that's what they were designed to do, and they're really good at it. Box offers comments, tasks, version history, controlled collaboration, deep integration with Microsoft Office for direct editing of content, and the Box API that enables so many third-party solutions to integrate with Box. This rich feature set allows Box customers to develop best practices for document-centric collaboration.
The matrices below show the many differences in features between file sync and share platforms (FSS) and a full-featured virtual data room. Note that not all virtual data rooms are full-featured. Make sure you ask the right questions when making your technology selection as the features with asterisks by the checkmark may not be supported.
DOCUMENT CONTROL
Virtual data rooms were designed to protect and control documents throughout the due diligence process, even after they've been shared or downloaded to a third-party computer. You can designate who gets to see what, apply dynamic watermarks to every page of a document, prevent printing, and disallow screenshots.
With file sync and share platforms, documents can be deleted from folders by third-parties, shared with others and, once accessed, kept on someone else's computer indefinitely. To ensure security, you need to trust the third-party to properly dispose of the sensitive information, and to keep the document untouched in the file sync and share solution. In other words, once you share a document, it's out of your control.
| | | | |
| --- | --- | --- | --- |
| | Features | VDRs | FSS |
| | Information Rights Management for Remote Shredding | * | |
| | Secure Print (prints to physical printers but not to PDF or TIFF) | | |
| | Fully Configurable Document Security Policies by User, Group, Amount of Time and Viewing Permissions | * | |
| | Block Screen Capture, Even for 3rd Party Screen Capture Products | * | |
| | Dynamic Watermarking | | |
CONTENT ORGANIZATION / PRESENTATION
File Sync and share solutions were created for individual users to house content, share it and engage with it. Folders are often organized differently depending on the user. While that's fine for internal file sharing, external sharing for due diligence, fundraising, partnering, and compliance requires more structure.
A virtual data room allows you to present your documents in a structured, attractive, and professional way for efficient and rapid review on multiple computers and devices, thus streamlining the due diligence process. A good virtual data room allows for users to search for documents quickly, preview documents via zoomable thumbnails, and provide features such as infinite scrolling to speed the document review process.
| | | | |
| --- | --- | --- | --- |
| | Features | VDRs | FSS |
| | Hierarchical Tags with Permissions | * | |
| | Place a Single Document in Multiple Places in the Organizational Hierarchy | * | |
| | Zoomable Thumbnails to Facilitate Searching and Quick Overviews | * | |
| | Infinite Scrolling to Minimize Clicking | * | |
| | Instant Full-Text Search with Relevance Ranking | * | Limited |
| | Smart Filters for Advanced Searches | * | |
| | Auto-Numbering of the Hierarchical Index | | |
MONITOR USER ACTIVITY
A good virtual data room can provide both page-level tracking and time-based monitoring of who's seen which documents, when and for how long, providing detailed audit trails for compliance and insightful business intelligence into a users' document review progress.
Virtual data rooms are also equipped with powerful and flexible reporting tools, allowing administrators to quickly generate insightful reports about user activity in the data room. File sync and share solutions have no such capability.
| | | | |
| --- | --- | --- | --- |
| | Features | VDRs | FSS |
| | Page-Level Activity Monitoring | * | |
| | Monitoring of Viewing Time | * | |
EXPEDITED DOCUMENT REVIEW
Virtual data rooms provide many other features designed to facilitate document review, such as the ability to batch download documents and batch print documents (complete with a table of contents, page numbers, and separator pages for a professional presentation). Most virtual data rooms also have a Q&A module to further facilitate the document review process and to ensure that questions are posted in a secure environment and routed to the appropriate expert.
File sync and share tools also offer the ability to comment on a document, and the ability to co-edit documents in the cloud. This is a huge value add as organizations have a larger ecosystem of co-collaborators and require tools to communicate with remote team members. However, file sync and share tools have little in the way of privacy policies for Q&A that enable you to communicate with select individuals within the document, without outside parties seeing.
| | | | |
| --- | --- | --- | --- |
| | Features | VDRs | FSS |
| | Secure Batch Download | * | |
| | Secure Batch Print with Table of Contents & Separator Pages | * | |
| | Inter-Document Hyperlinking | * | |
| | Q&A with Privacy Settings & Threaded Discussions | | |
FAST AND EASY SETUP
File sync and share solutions are easy to set up, but they lack advanced features that are designed specifically for the document review process required during due diligence, such as the ability to automatically unzip large uploads and to automatically covert documents into PDFs.
| | | | |
| --- | --- | --- | --- |
| | Features | VDRs | FSS |
| | Auto Unzip for Large Uploads | * | |
| | Easily Audit Permissions with Simple Permissions Report | * | |
| | Automatic PDF Conversion from Hundreds of File Types | * | |
INDUSTRY-SPECIFIC FEATURES
File sync and share solutions are "one size fits all." This may work just fine if you are sharing a video with someone to edit or are co-editing a manuscript. However, if you have a more complex process - like regulatory submissions - you may require a more advanced document sharing tool. File sync and share tools do not provide additional features that specifically cater to specific industry needs such as Life Sciences.
| | | | |
| --- | --- | --- | --- |
| | Features | VDRs | FSS |
| | Inter-Document Hyperlinking for eCTD Regulatory Documents | * | |
| | Auto Conversion of SAS Analytics Files to Protected PDF | * | |
SERVICE & SUPPORT
A good virtual data room is easy to set up and intuitive to use; however, if questions arise, virtual data room providers offer 24/7 support complete with screen-sharing capabilities to quickly resolve problems. File sync and share solutions offer limited support.
| | | | |
| --- | --- | --- | --- |
| | Features | VDRs | FSS |
| | Free 24/7 Support | | |
| | Free One-on-One Training | | |
Wrap Up
In this article, we explained how ShareVault differs from other file syncing and sharing platforms available in the market. To know more about our Virtual Data Room solution and explore its capabilities request a custom demo by clicking the link below.