How to Securely View Excel Spreadsheets in ShareVault
28 June, 2020
Securely Viewing Excel Spreadsheets in ShareVault
When users click to view a Microsoft Excel spreadsheet in ShareVault, the file is displayed in the browser using the ShareVault secure spreadsheet viewer. The viewer behaves exactly like a view-only Excel spreadsheet: the only difference is that it's secured using ShareVault's powerful encrypted document protection features and a watermark for an additional layer of security.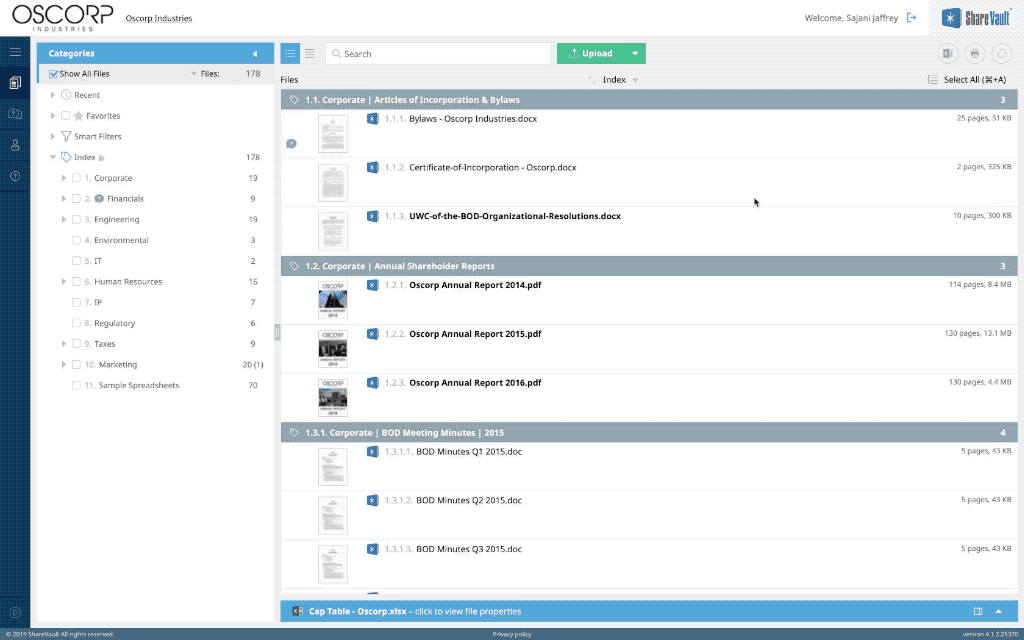 Just like in Excel, users can select from the available tabs for each worksheet at the bottom of the screen, resize rows or columns, or click a cell to inspect the formula (if allowed).
The security features are based on the security policy that you have configured, including options to block, copy, save or print, as well as to apply dynamic watermarks which help identify the user viewing the file.
The ShareVault Reader app also supports spreadsheet viewing, so if your security policy blocks screen capture, your users will be able to view spreadsheets within ShareVault Reader, including support for secure offline viewing.
The spreadsheet viewing capability is available at no additional cost - contact ShareVault Support to confirm that the feature has been enabled for your ShareVault.
If you'd like to learn more about ShareVault's features, capabilities and unique applications, check out this short video or leave a comment below, and one of our team members will respond shortly. Thank you!