New Sharevault Software Update Adds ShareVault Reader App and Improved Document-To-Document Hyperlinking
11 May, 2015
Los Gatos, Calif. - ShareVault was updated on Sunday, May 10th, adding the important enhancements.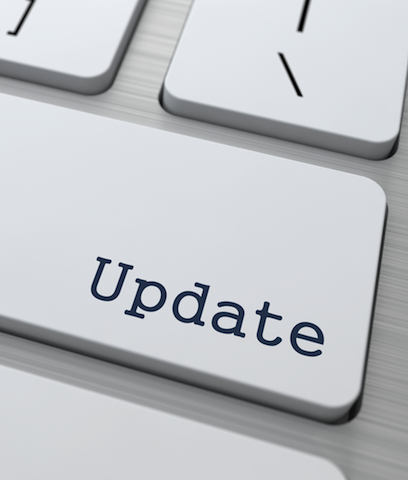 Among them the following:
ShareVault Reader app - The fastest way to view and print protected documents
Enhanced Document-to-document hyperlinking - Improved functionality for this feature that is of particular importance to applications that require sharing electronic regulary submission documents
Enhancements to improve email deliverability
Various bug fixes
The new update is now live on ShareVault, and there's nothing that you need to do to take advantage of the new enhancements.
ShareVault Reader: The Fastest Way To Review Documents Securely and With No Pesky Plug-Ins
We've further accelerated reviewing and printing large volumes of documents through today's introduction of the ShareVault Reader app. Available for both Windows and Mac, ShareVault Reader is secure, simple, high-fidelity and incredibly fast. The app is tiny (only 5 MB for Windows and 1 MB for Mac) and installs instantly, even for users who do not have computer administrative privileges. It launches immediately when a document is clicked, and provides for fast, fluid and continuous scrolling, which is important for rapidly reviewing high volumes of documents. In addition, ShareVault Reader provides high-fidelity rendering of PDFs at full color and full resolution for crystal clear viewing.
ShareVault Reader provides powerful Information Rights Management (IRM) features allowing the ShareVault administrator to revoke a user's right to open a document even after it has been downloaded (if downloading is allowed). The ShareVault security policy provides for exceptional control on document security, and can be set to block printing, disable copying/pasting, prevent saving, and even inhibit screen shots. To further enhance security, you can apply dynamic watermarks showing the timestamp and user's identity without interfering with readability. ShareVault also monitors viewing activity, down to the page level, so you know which pages were viewed by whom, and for how long.
Traditionally, IRM functionality for data rooms and other secure document sharing platforms has been provided through the use of 3rd party plug-ins for Adobe Reader. Over the years, due to increasing compatibility issues, such plug-ins have become progressively more difficult to support, and have caused frustration for users of platforms that use this type of technology. Adobe Reader itself also provides limited IRM functionality, but does not provide the user activity monitoring that our customers demand.
The ShareVault Reader app complements the ShareVault Web Viewer, which provides secure display of documents directly in all major browsers with continuous scrolling. Users who want accelerated capabilities for high-volume document review can choose to install the ShareVault Reader app for faster scrolling and printing.
Updated Document-to-Document Hyperlinking: Important for Regulatory Submissions and Other Applications
For more than two years, ShareVault has differentiated itself from the competition by supporting document-to-document hyperlinking, a feature important for securely sharing documents related to eCTD and other regulatory submissions. Frequently, our customers want to upload documents that contain hyperlinks to their other documents. Such hyperlinks are designed to work when both the original and linked document are located on the user's computer. Unfortunately, when hyperlinked documents are uploaded to a cloud-based document repository those links break, and the appropriate document doesn't open when the link is clicked. ShareVault is the only solution of it's kind that has the ability to replace document-to-document hyperlinks with the appropriate link to open the correct document.
The new enhanced document-to-document hyperlinking capability is now fully-automated, so uploaded documents are instantly available with the working hyperlinks. Also, the new enhanced approach does not require updating the hyperlinks that point to a document when a document is updated, which is a major improvement for applications where the documents are updated frequently. Furthermore, when users use the batch download feature (if they have permission to), the hyperlinks are updated so that the downloaded document is directly opened from the user's computer instead of being loaded from ShareVault. Document-to-document hyperlinking is fully supported on all document viewing modalities, including the ShareVault Web Viewer, ShareVault Reader app for Mac and Windows, and ShareVault for iOS.
Get in touch with us for a walkthough of ShareVault or a Free Trial:
Request a Demo