Announcing ShareVault 5.0 -
Major Release Provides New Features
14 October, 2020
We're always paying close attention to our customers, assessing their needs, and striving to continuously improve our platform. Today, we're happy to announce that on Sunday, October 11th, 2020, we released ShareVault Version 5.0.
This new release includes a significant update with several important features that further position ShareVault as the leading virtual data room platform.
New Account Administration Capabilities

ShareVault 5.0 provides powerful new features for customers who manage multiple, and often simultaneous projects. The new Account Administration interface provides customers with easy-to-use self-service capabilities to easily create and manage multiple ShareVaults under the same customer account.

New Mobile Apps

ShareVault was one of the first virtual data room providers to release a mobile app. With this update, we've released all-new versions for iOS and Android devices, which:
Present ShareVault's most essential features in a simplified mobile app
Allow customers to administer users & groups directly from mobile devices
Deliver a complete array of security features including watermarking, copy/paste prevention, print blocking, and the ability to prevent screenshots
In many cases, users can access ShareVault mobile via a web browser without installing an app. ShareVault adapts automatically to the available screen size.
Here's how ShareVault mobile looks on an iPhone: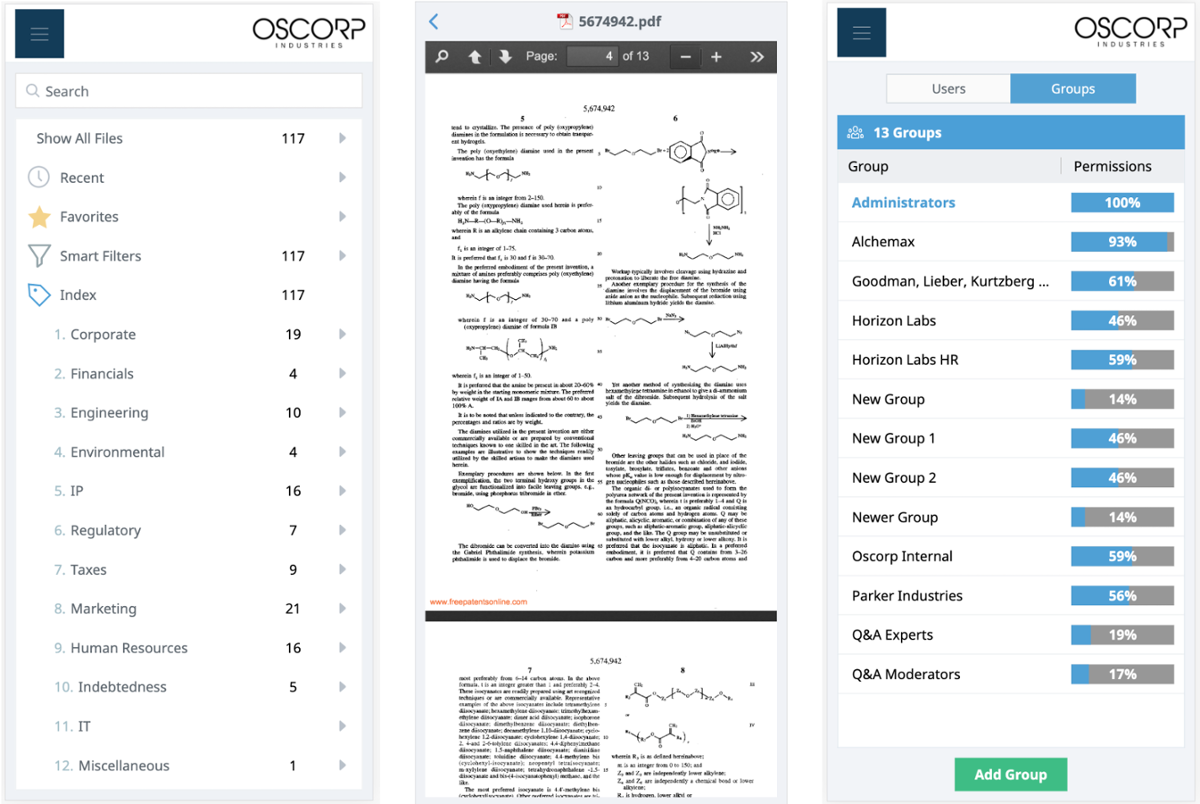 Even More Control Over User Roles

ShareVault 5.0 includes important new capabilities that enable you to manage even more business workflow use cases, including the new Contributor role and per-folder settings that give you robust, granular control over a user's rights.

Enhanced Support for Single Sign On (SSO)

Additionally, the latest ShareVault 5.0 release includes improvements to Single Sign On (SSO) for enterprise deployments, including a new SSO-friendly login page and support for SSO on the new mobile app.
To experience the ultimate data room, click to schedule a personalized walkthrough.



Request a Demo