Top Tech M&A Transactions Week of 03/26/21
31 March, 2021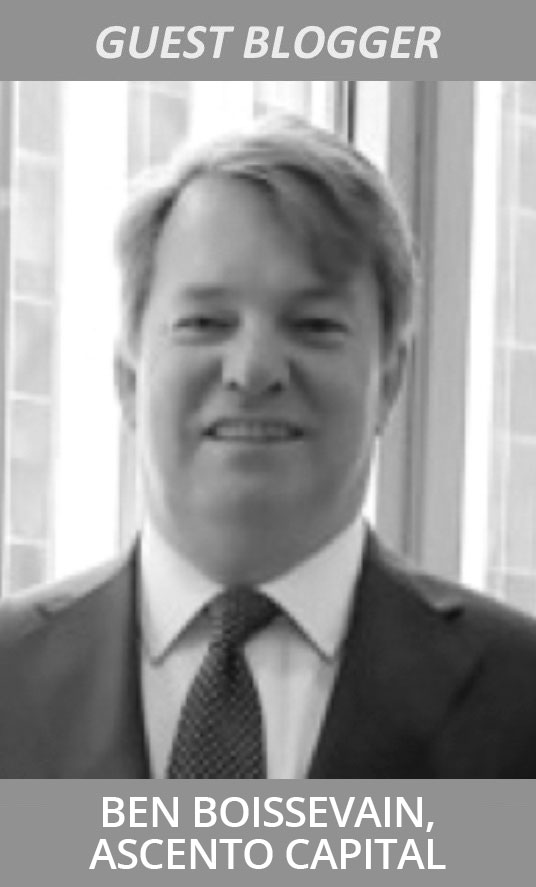 Every week, our friend Ben Boissevain, founder of Ascento Capital, provides a snapshot of the top global tech M&A deals of the previous week. Ascento Capital is an independent investment bank focused on providing financial advice on significant mergers, acquisitions, capital raises and divestitures. Ben frequently speaks on panels in New York City and has appeared on Fox Business News and Bloomberg TV. Read the summary here and learn more about how ShareVault can facilitate your next tech M&A deal by streamlining the process and maximizing valuation.
---
03/26/21 Fiserv to acquire payments technology company Pineapple Payments
Fiserv, a leading global provider of financial services technology solutions, has announced entering a definitive agreement to acquire Pineapple Payments.
Under the deal, Fiserv will continue to provide payment processing services to Pineapple Payments merchants, while improving its seamless delivery of an array of customer-focused, innovative solutions. The transaction is subject to customary approvals and closing conditions and is expected to close in the second quarter of 2021. Financial terms of the transaction were not disclosed.
"With Pineapple Payments already operating as a key distribution partner of Fiserv, we expect to accelerate the delivery of new and innovative capabilities to a host of new merchant clients. Together, we will provide omni-channel payments technology and services to enable merchants to maximize the potential of electronic payment processing. We look forward to welcoming Pineapple Payments to the Fiserv family and continuing to provide the best-in-class solutions and service that merchants and their customers expect," said Frank Bisignano, President and Chief Executive Officer of Fiserv.
Learn More on IBS intelligence
---
03/23/21 Microsoft in talks for $10 billion acquisition of Discord
Microsoft is reportedly in the late stages of $10 billion acquisition talks with Discord, a gaming-focused community chat platform, according to unnamed "people familiar with the matter" who spoke to Bloomberg.
Epic Games and Amazon were also involved in acquisition talks previously, according to Bloomberg's sources. VentureBeat also reported this week that Discord is exploring sale options with "multiple parties."
First launched in 2015, Discord lets individual users create public or private servers that allow members to chat with others in that server via text, images, voice, and video livestreaming. The service now reportedly has 6.7 million such servers, which serve as centralized communication hubs for everything from official news and discussion from game publishers and multiplayer match organization among small groups of friends to a chaotic gathering place for people betting on the stock market—and everything in between.
Learn More on ARS
---
03/23/21 Fintech Startup Beanworks To Be Acquired By Quadient For $104 Million CAD
Vancouver-based FinTech startup Beanworks is set to be acquired by French enterprise company Quadient for $104 million CAD ($70 million EUR).
The all-cash deal will see Quadient acquire a 96 percent stake in Beanworks. A statement from Quadient noted that "two key leaders" from Beanworks will retain a minority stake in the company, but the names of those individuals were not disclosed. Quadient said it also has an option to acquire 100 percent of the company "in the coming years."
Quadient said it sought to acquire Beanworks to strengthen its portfolio of smart hardware and software solutions. Quadrant offers a variety of products and services, mostly targeted toward the mailing equipment, business process automation, and customer experience management segments.
Beanworks offers in accounts payable software that allows accounting teams to automate redundant tasks, with a goal of reducing data entry and approval follow-ups so teams can focus on more strategic accounting decisions.
Learn More on Betakit
---
03/23/21 Predictmedix Inc. Announces LOI to Acquire Symp2pass Inc.
Predictmedix Inc. is pleased to announce it has entered into a letter of intent, to acquire Symp2Pass Inc.. The LOI was executed on February 24, 2021 and currently Predictmedix and Symp2pass are working on the definitive agreement.
Symp2Pass is a profitable, revenue generating AI powered IoT product suite of technologies developed by SmartCone Technologies Inc. Symp2Pass had revenues of $2.27 million for the fiscal year ending December 31, 2020 (unaudited) with earnings before taxes of approximately $205,000.
Symp2Pass is one of the first end-to-end advanced touchless health and wellness testing solutions that currently provides advanced COVID-19 symptom screening from multiple independent sensors with geolocation mapping making it unique and more reliable than a single test or measurement. Much like Predictmedix's Safe Entry Station units, Symp2Pass affords hardware product installation that is coupled with scalable, AI powered software technologies.
Transaction Value $4.0M | EV/Revenue Multiple 2.2x | EV/EBITDA Multiple NA
Learn More on Street Insider
---
03/23/21 IFS inks agreement to acquire Axios Systems
Enterprise applications company IFS has signed a definitive agreement to acquire Axios Systems, a global provider of cloud-based Enterprise Service Management (ESM) software.
IFS says that over the years, it has significantly invested in its Service Management business, which grew over 100 percent year on year in 2020 - and the acquisition of Axios Systems adds further depth to the company's capabilities with new ITSM and ITOM functionality that will help companies "improve the design and automation of workflows, drive efficiency internally, and connect data across teams and systems to ultimately create opportunities to better serve its customers".
"The combination of IFS and Axios Systems is instrumental in extending IFS's ambition to cement itself as the market leader in the Service space," IFS said when announcing the purchase.
Learn More on IT Wire
---
03/22/21 Thoma Bravo to buy online trading co Calypso Technology
Private equity firm Thoma Bravo said on Monday it has agreed to acquire online trading services provider Calypso Technology from investment firms Bridgepoint and Summit Partners.
The software and tech-focused company did not disclose the financial terms of the deal, which is expected to close in the second quarter of 2021.
However, the Financial Times had reported on Friday that the buyout deal values Calypso at $3.75 billion.
San Francisco-based Calypso is a cloud-enabled provider of online trading software to banks, asset managers and clearing houses in more than 60 countries. It was acquired by Bridgepoint and Summit Partners in 2016.
Earlier this month, data solutions firm Talend agreed to go private in a $2.4 billion all-cash deal with Thoma Bravo.
Learn More on Reuters
---
03/22/21 Optimizely adds real-time customer data tracking with Zaius acquisition
Optimizely, a provider of tools for building websites and applications that drive digital experiences, today announced it has acquired Zaius to add a customer data platform (CDP) to its portfolio. Terms of the acquisition were not disclosed.
The addition of a CDP that tracks user behavior in real time will enable organizations to create digital experiences that are personalized down to the individual level, Optimizely CEO Alex Atzberger told VentureBeat.
Zaius is able to accomplish that by creating a predictive model using a neural network that analyzes the data an organization collects about each user to determine, for example, what products they are likely to purchase next. Atzberger said this insight makes it possible to surface a highly personalized online experience in real time.
That specific capability is what attracted Optimizely to Zaius, Atzberger said, adding, "Not all CDPs are structured the same."
Learn More on Venture Beat
---
03/22/21 Fremont-based Synnex buys Florida IT company Tech Data for $7.2B
Synnex Corp. has agreed to buy Tech Data Corp. in a $7.2 billion combination of information technology hardware and service companies.
The news sent Fremont-based Synnex stock (NYSE:SNX) up more than 10% to an all-time high in trading before the markets opened on Monday.
Synnex and Tech Data distribute, integrate and service technology made by other companies. The companies said that after the merger they will operate in more than 100 countries, offering more than 200,000 product and solutions to 150,000 customers from more than 1,500 vendors.
Synnex is buying Tech Data from New York private equity firm Apollo Global Management Inc. (NYSE:APO), which bought the Clearwater, Florida-based company for about $6 billion last year. When the deal is done in the second half of this year, Synnex will own 55% of the combined company and Apollo will own 45%.
Transaction Value $7.2Bn | EV/Revenue Multiple 0.2x | EV/EBITDA Multiple 9.8x
Learn More on Biz Journals
---
03/22/21 Fortinet Buys Multi-Cloud Security Vendor ShieldX Networks
Fortinet snapped up multi-cloud security vendor ShieldX Networks late last week. Founded in 2015, ShieldX offers a software-defined network security platform designed to protect infrastructure services that span multiple physical, virtual, and cloud-based environments.
In a LinkedIn post late Friday, ShieldX CEO Ken Levine confirmed the acquisition. "I cannot think of a better landing spot for ShieldX than Fortinet," he said.
Fortinet has been quiet regarding the acquisitions or its plans for ShieldX, which has raised $34 million in three funding rounds since its founding, according to a Crunchbase report. However, according to Levine, Fortinet began courting the company last year at the RSA security conference. At press time, Fortinet had not returned a request for comment.
Learn More on SDX Central
---
03/22/21 Instem To Acquire D-Wise Technologies In Up To $31Mln Cash, Stock Deal
IT solutions provider Instem Plc (INS.L) announced on Monday that it has exchanged contracts to buy US-based clinical trial technology company d-Wise Technologies, Inc. for a total consideration of up to $31 million, in a cash and stock transaction. The acquisition process is expected to be completed by March 31.
The total consideration consists of $20 million on completion, $8 million of deferred consideration and up to an additional $3 million, payable based on d-Wise's future financial performance.
The initial $20 million payment is being done by $13 million in cash and $7 million in new ordinary shares of 10 pence each.
The company expects the acquisition to be accretive to earnings in 2021. The addition of d-Wise Technologies to the company's portfolio will help it offer solutions to life science organizations for enhanced data-driven decision making.
Learn More on Nasdaq
---
Interested in more weekly M&A transactions, "subscribe to Ascento Capitals newsletter."
Ready to take your M&A deal to the next level? Request a demo and experience for yourself how ShareVault expedites due diligence and maximizes deal valuation.
Request a Demo