Top Tech M&A Transactions Week of 05/14/21
19 May, 2021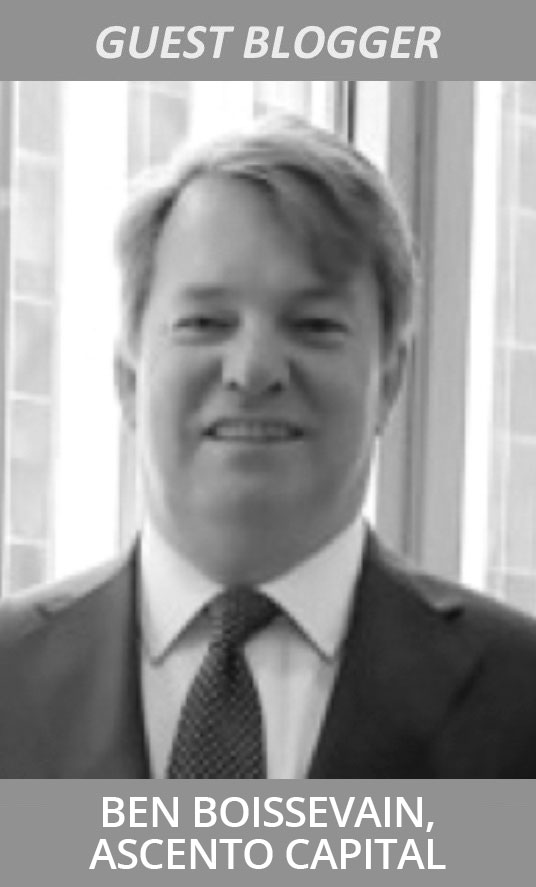 Every week, our friend Ben Boissevain, founder of Ascento Capital, provides a snapshot of the top global tech M&A deals of the previous week. Ascento Capital is an independent investment bank focused on providing financial advice on significant mergers, acquisitions, capital raises and divestitures. Ben frequently speaks on panels in New York City and has appeared on Fox Business News and Bloomberg TV. Read the summary here and learn more about how ShareVault can facilitate your next tech M&A deal by streamlining the process and maximizing valuation.
---
05/13/21 PayPal acquires returns logistics business, Happy Returns
PayPal announced today it's acquiring Happy Returns, a returns solution provider that offers online shoppers access to easier ways to send back unwanted merchandise to retailers without having to box it up and ship it themselves. The company today offers a network of more than 2,600 drop-off returns locations in the U.S., including those in over 1,200 metros and in every U.S. state.
It also has relationships with hundreds of brands that have been using its returns software and reverse logistics services. The company says it will continue to offer its returns experience to online retailers and shoppers as a part of PayPal.
Founded in 2015, Santa Monica-based Happy Returns' value proposition was to take some of the overhead and cost out of the returns process for online retailers. Because online shoppers can't inspect items they buy directly, online retail tends to see higher return rates, especially in apparel. Happy Returns found that online items are three to four times as likely to be returned than those purchased in store, for example.
Learn More on Tech Crunch
---
05/13/21 Walmart acquires virtual clothing try-on startup Zeekit
Retail giant Walmart announced this morning it's acquiring the Tel Aviv-based startup Zeekit, which allows consumers to virtually "try on" clothing when shopping online. The company leverages a combination of real-time image processing, computer vision, deep learning and other AI technology to show shoppers how they would look in an item by way of a simulation that takes into account body dimensions, fit, size and even the fabric of the garment itself.
Deal terms were not disclosed. According to data from PitchBook, Zeekit had raised over $24M in outside capital, but we've confirmed that's inaccurate. Zeekit raised a $9M Series A in 2016, and has raised a total of $16M since 2014.
The company had already been working with a range of retailers and brands ahead of the acquisition, including Walmart, as well Macy's, Asos, Tommy Hilfiger, Adidas and others. It had once worked with Rebecca Minkoff during Fashion Week to help women shop the show's looks.
Learn More on Tech Crunch
---
05/12/21 Cisco to acquire Socio Labs for livestreaming large events
Cisco on Wednesday announced its plans to acquire Socio Labs, an event technology platform that it intends to use to make Webex Events a better tool for live, large-scale events. The idea is ot build a platform well-suited for event coordinators organizing "hybrid" events that combine in-person and virtual attendance.
The five year-old Socio Labs, based in Indianapolis, Indiana, started as an in-person event management solution but built a virtual event suite at the onset of the Covid-19 pandemic. It offers tools that help event organizers plan entire events, from registration to post-event analytics.
The acquisition follows Cisco's December purchase of Slido, and audience engagement tool with capabilities like polling, trivia, Q&A and gamification.
Cisco plans to combine Slido's and Socio's capabilities with Webex's virtual meeting capabilities. With its new capabilities, the platform will enable live streaming, sponsorship, networking and advanced analytics, as well as continuous engagement before, during and after events.
Learn More on ZD Net
---
05/12/21 NWN Acquires Carousel Industries To Form $1B Cloud Communications Powerhouse
NWN Corp. has acquired Carousel Industries in a blockbuster deal that brings together two leading solution providers in cloud communications, forming a national powerhouse in the fast-growing space with a $1B run rate.
The companies—both more than two decades old and well known as specialists in unified communications, networking and security—will "combine all of our strengths" following the now-closed acquisition, said Jim Sullivan, who has served as CEO of NWN. Sullivan will continue as chief executive of the combined company, which will be known as NWN Carousel.
Backing the acquisition is Larchmont, N.Y.-based private equity firm New State Capital Partners, which has owned a majority stake in NWN since 2015. The financial terms of the Carousel acquisition were not disclosed.
Jeff Gardner, CEO and co-founder of Carousel, will hold a seat on the board at NWN Carousel but won't have an operational role with the combined company. Jim Marsh, co-founder and chief revenue officer of Carousel, will stay on as chief revenue officer at NWN Carousel.
Learn More on CRN
---
05/11/21 DataRobot looks to enterprise AI coders with Zepl acquisition
Enterprise AI vendor DataRobot acquired Zepl, a vendor of a cloud data science and analytics platform.
The acquisition gives AI and machine learning coders Zepl's cloud-native, self-service notebook to use their own code in Python, R and Scale while using DataRobot's enterprise features such as collaboration, versioning and security.
DataRobot, based in Boston, did not disclose the amount it paid for Zepl, based in San Jose, Calif. Zepl has raised $13.1M since it was founded in 2016 by the creators of Apache Zeppelin, a popular open source notebook for data and analytics.
DataRobot revealed the acquisition, its eighth since 2017, on May 11, the opening day of its virtual conference, AI Experience Worldwide. The vendor also introduced enhancements to its platform, including Composable ML, Continuous AI, No Code AI App Builder, and Bias and Fairness Production Monitoring.
Learn More on Tech Target
---
05/11/21 Accenture adds 900-strong Linkbynet to Cloud First division
Accenture has closed its largest deal of 2021, with the acquisition of Paris-headquartered Linkbynet in a move that adds a 900-strong team to its Cloud First division.
When Accenture launched its Cloud First division in September last year, the firm simultaneously announced ambitions growth plans for the unit, backed by $3B war chest over three years. As often is the case for Accenture (the firm has closed 34 acquisitions in its 2020 fiscal year), turning to deals forms an integral part of the growth strategy.
The bolt-on of Linkbynet adds 900 professionals to Accenture's offices in France, Belgium, Canada, China, France, Luxembourg, Mauritius, Singapore and Vietnam. Founded in 2000, Linkbynet is a cloud consulting and implementation partner that works across a number of technology platforms, including Alibaba, Amazon, Google and Microsoft.
"Linkbynet's team brings deep cloud and engineering specialization, managed services, sophisticated technology tools and cybersecurity intelligence to our capabilities," said Karthik Narain, global leader of Accenture Cloud First.
Learn More on Consultancy.eu
---
05/11/21 Jamf acquires zero-trust cloud security startup Wandera for $400M
Apple enterprise management firm Jamf Holding Corp. today announced it has signed an agreement to acquire zero-trust cloud security startup Wandera Inc. for $400M.
Founded in 2012, Wandera offers a unified cloud security solution pitched as protecting the modern workplace. The company enables zero-trust access to all customer applications to secure data and devices against cyberthreats and to help apply policies to filter internet access and reduce risk exposure.
Wandera says it believes in making security simple and in doing so offers a unified offering managed through a single console. In short, it offers zero-trust network access to software-as-a-service and internal applications to protect against discoverability and reachability of data and apps.
Wandera claims thousands of customers, including Banco Santander S.A., PepsiCo Inc., Eurostar International Ltd., Ernst & Young Global Ltd., General Electric Co., Mastercard Inc., PayPal Holdings Inc., Deloitte Touche Tohmatsu Ltd. and Toshiba Corp.
Learn More on Silicon Angle
---
05/11/21 Absolute Software to acquire NetMotion for $340M
Absolute Software (OTCPK:ALSWF) signs a definitive agreement to acquire NetMotion Software, a leading provider of connectivity and security solutions.
Under the terms of the agreement, Absolute will acquire 100% of privately-held NetMotion for $340M in cash.
NetMotion brings a compelling business with a strong base of annual recurring revenue (orARR); on a last twelve month basis (through March 31, 2021), NetMotion presents a compelling financial profile of 115+% Net Dollar Retention and ~$55M in ARR.
"The acquisition of NetMotion is expected to strengthen our financial profile with scale, revenue diversity and a foundation of profitability as we continue to drive growth. Importantly, it strengthens our commitment to the 'Rule of 40' balance between revenue growth and profitability, which we believe will enable the company to seize on its potential to deliver a unified solution in expanded markets." said Steven Gatoff, Absolute's CFO.
Transaction Value $340M | EV/Revenue Multiple 5.7x | EV/EBITDA Multiple 18.9x
Learn More on Seeking Alpha
---
05/10/21 ServiceNow acquires Lightstep, aims to leverage observability across enterprises
ServiceNow is buying application monitoring and observability company Lightstep in a move to combine workflow automation for IT and AIOps with software development.
Lightstep plays in a crowded observability and application monitoring market that includes Dynatrace, BMC, Datadog, Sumo Logic, Splunk's SignalFx, New Relic and a host of others.
ServiceNow isn't worried about Lightstep's competition. The company is aiming to bolster DevOps engineers' ability to build, deploy, run and monitor cloud-native apps. CJ Desai, chief product officer for ServiceNow, told ZDNet the goal is to "transform software development like we transformed IT."
Desai said the appeal of Lightstep is that it offers visibility into the full software stack without bouncing between platforms. ServiceNow will combine its AIOps and IT workflow automation tools to "seamlessly connect insight with action across all the tools, people, and processes involved in delivering digital customer experiences," said Desai.
Learn More on ZD Net
---
05/10/21 Zynga to Acquire Programmatic Advertising Platform Chartboost
Zynga Inc. (Nasdaq: ZNGA), a global leader in interactive entertainment, today announced it has entered into a definitive agreement to acquire Chartboost, a leading mobile programmatic advertising and monetization platform. Along with its talented team, Chartboost brings a global audience of more than 700M monthly users and more than 90B monthly advertising auctions. Together, Zynga and Chartboost possess all the elements of a complete, next generation platform: high-quality content, direct player relationships, massive reach and full-stack advertising technology that can be applied across Zynga's game portfolio and Chartboost's advertising partners.
Chartboost is a unified advertising platform that includes a Demand Side Platform (DSP) as well as Supply Side Platform (SSP) and mediation capabilities delivered through an SDK solution. By leveraging advanced machine learning and data science capabilities, Chartboost brings together premium inventory, global scale and audience-based targeting to optimize programmatic advertising and yields.
Learn More on Mar Tech Cube
---
Interested in more weekly M&A transactions, "subscribe to Ascento Capitals newsletter."
Ready to take your M&A deal to the next level? Request a demo and experience for yourself how ShareVault expedites due diligence and maximizes deal valuation.
Request a Demo