Top Tech M&A Transactions - Week of 04/16/21
21 April, 2021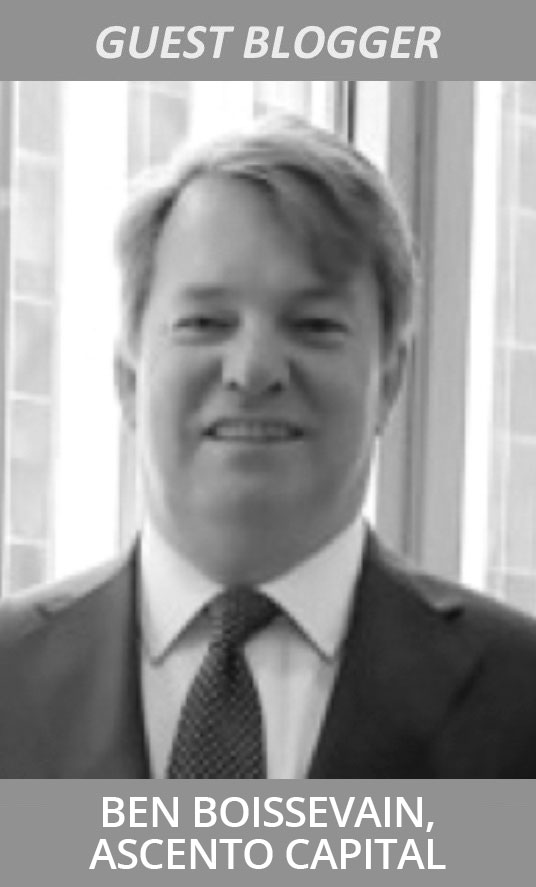 Every week, our friend Ben Boissevain, founder of Ascento Capital, provides a snapshot of the top global tech M&A deals of the previous week. Ascento Capital is an independent investment bank focused on providing financial advice on significant mergers, acquisitions, capital raises, and divestitures. Ben frequently speaks on panels in New York City and has appeared on Fox Business News and Bloomberg TV. Read the summary here and learn more about how ShareVault can facilitate your next tech M&A deal by streamlining the process and maximizing valuation.
---
04/15/21 IBM to acquire myInvenio with an eye on AI-enabled automation
During the coronavirus pandemic, digital transformation and automation efforts have accelerated as organizations look to streamline workflows and reduce operational costs. On Thursday, IBM announced a definitive agreement to acquire an Italy-based process mining software company, MyInvenio.
"Digital transformation is accelerating across industries as companies face increasing challenges with managing critical IT systems and complex business applications that span the hybrid cloud landscape," said Dinesh Nirmal, general manager, IBM Automation.
The move highlights IBM's investments to provide an AI-enabled automation suite "one-stop-shop" for organizations, the company said, with capabilities such as robotic process automation, document processing, and process mining among others.
---
04/15/21 Autodesk To Acquire Cloud-Based PLM Software Firm Up chain
In recent years, Autodesk—the self-described "leader in 3D design, engineering, and entertainment software"—has steadily expanded the reach and scope of its apps. In the past few months, the company made a Series B investment in Factory_OS (modular housing solutions), has done work in moviemaking with stop-motion animation masters LAIKA and supported the SnapEDA search engine tool for electronic device design.
To further broaden its reach across the technical design world, Autodesk has made key recent acquisitions as well, including Innovyze (water infrastructure design, modeling and simulation software) and CAMplete (CNC machining apps). Today the company announced that it had signed a definitive agreement to acquire Upchain, a provider of cloud-based product lifecycle management (PLM) and product data management (PDM) software.
---
04/14/21 Cardlytics to Buy Data Platform Bridg in $350M Deal
Bank-focused advertising platform Cardlytics will acquire customer data platform Bridg in a stock-and-cash deal worth some $350M, the company announced today.
The buyout is the second for Cardlytics, following its March acquisition of Dosh, a firm that runs cashback offers for brands. The $275M acquisition was the company's first-ever.
In a statement, Cardlytics CEO Lynne Laube said Bridg's "walled garden" approach was similar to its own, and gathering data on actual consumer purchases helped drive the deal.
"[The platform] is based on actual consumer purchases across all merchants and in a privacy-first way," she added. "Bridg built a similar model, but instead focused on all the products within those purchases at an individual retailer."
---
04/14/21 AdEPT Makes 'Game-Changing' Acquisition
AdEPT has made good on its recent commitment to an M&A spree with the purchase of Datrix.
London-based Datrix specializes in cloud-based networking, communications, and cybersecurity. It counts RingCentral and Unify among its vendor partners.
AdEPT has made the purchase with an initial cash consideration of £9M. This has been funded through the company's new banking facility, which it will use to make up to two acquisitions a year for the next three years.
"This acquisition is a game-changer for AdEPT, taking us to the forefront of next-generation networking delivery," stated AdEPT Chief Executive, Phil Race.
"Datrix is a high-quality business with a well-established customer base, generating strong levels of recurring revenue and a cash generative, CAPEX light, business model."
Transaction Value $22.1M | EV/Revenue Multiple 1.5x | EV/EBITDA Multiple 10.7x
---
04/13/21 Private equity firm Hellman & Friedman acquires majority stake in Enverus
U.S. private equity firm Hellman & Friedman agreed to buy a majority stake in energy data and analytics provider Enverus from Genstar Capital, the companies said.
The deal values Enverus at $4.25B including debt, according to a person familiar with the matter. Genstar Capital will retain an undisclosed stake in Enverus, which has grown rapidly through acquisition. It has more than 1,400 employees.
Hellman & Friedman "are eager to support our vision of providing customers with the most accurate and actionable intelligence available so they can deliver energy to the world," said Jeff Hughes, chief executive officer of Enverus.
Genstar Capital in 2018 acquired its stake in what was then called DrillingInfo from Insight Venture Partners and renamed the business a few months later.
---
04/13/21 KKR May Acquire Ensono in $1.7B Deal: Report
Global investment firm KKR & Co. may be on the verge of unveiling the acquisition of global solution provider and IT services provider Ensono in a deal worth $1.7B, according to Reuters.
KKR is looking to acquire Ensono from its current owners Charlesbank Capital Partners and M/C Partners and could unveil the deal as early as Wednesday of this week, reported Reuters, which cited unnamed sources familiar with the matter.
Ensono, based in Downers Grove, IL., is a hybrid IT services provider focused on helping clients with IT infrastructure and software for digital transformation. The company designs builds, and optimizes services for clients across mainframe, midrange system, private cloud, and public cloud infrastructures. The company's list of clients includes Travelodge, Guinness World Records, and Windstream.
---
04/13/21 1Password acquires Dutch startup to hone secret-keeping
AgileBits, the Toronto-based maker of a popular password management tool, 1Password, has acquired SecretHub, a Dutch cybersecurity startup.
While the terms of the deal were not disclosed, Jeff Shiner, AgileBits' chief executive, told Fortune the acquisition can be considered an "acquihire," meaning a small deal focused on bringing aboard a new set of people and skills. The price tag for such deals rarely exceeds the single-digit millions of dollars.
Founded six years ago, SecretHub never raised outside venture capital, according to PitchBook, a startup tracker. The company employed about a dozen people, all of whom have since joined AgileBits to help bolster 1Password's secret-keeping chops for businesses. The team has "a lot of experience and talent," Shiner said.
---
04/12/21 UK-based HealthHero acquires French telehealth provider Qare
Digital health provider HealthHero has entered the French market with its acquisition of Paris-based telehealth startup Qare.
Backed by health tech venture builder Kamet Ventures, the acquisition strengthens HealthHero's telehealth position in Europe and now covers 22 million people, with plans to provide just under three million consultations this year.
Qare combines medical expertise with digital innovation and has aimed to improve the quality of health services for patients and practitioners since its launch in 2016.
The company will add to HealthHero's offerings, which include clinical services such as GP support, prescription services, mental health consultations, and musculoskeletal specialists.
---
04/12/21 Why Nuance? Microsoft is making a $19.7B bet on ambient digital healthcare
Microsoft's move to pay $19.7B in cash for Nuance Communications is a bet that it can be a digital healthcare operating system that pulls its cloud portfolio into an industry being transformed.
The deal for Nuance comes as the enterprise and healthcare artificial intelligence company is just hitting its stride. Not only does Microsoft's purchase of Nuance make more sense than rumored talks for TikTok, Pinterest, and Discord, but the two companies are already partners and can drive revenue across the healthcare industry and enterprises.
Nuance's technology uses voice recognition, AI, and natural language processing to streamline healthcare processes. The company in recent years has shed units and businesses to double down on AI-driven healthcare under CEO Mark Benjamin, who will report to Scott Guthrie, chief of Microsoft cloud and AI businesses.
Transaction Value $19.7B | EV/Revenue Multiple 13.3x | EV/EBITDA Multiple 71.4x
---
04/12/21 B2B Fintech Tipalti Announces Acquisition of Cloud Procurement Solutions Provider Approve.com
U.S.-based B2B fintech Tipalti announced on Monday it has acquired Approve.com, a cloud procurement solutions provider. The acquisition will reportedly expand Tipalti's portfolio of financial operations offerings.
According to Tipalti, Approve.com provides a cloud-based procurement solution that enables businesses to rapidly deploy a proper purchase order process.
"The Approve.com platform streamlines requisitions, approvals, real-time budgets, and vendor onboarding while delivering real-time spend controls and insights."
Tipalti acquired Approve.com for an undisclosed amount. The transaction is expected to close in early Q2 2021.
---
Interested in more weekly M&A transactions, "subscribe to Ascento Capitals newsletter."
Ready to take your M&A deal to the next level? Request a demo and experience for yourself how ShareVault expedites due diligence and maximizes deal valuation.