Top Tech M&A Transactions - Week of 04/23/21
30 April, 2021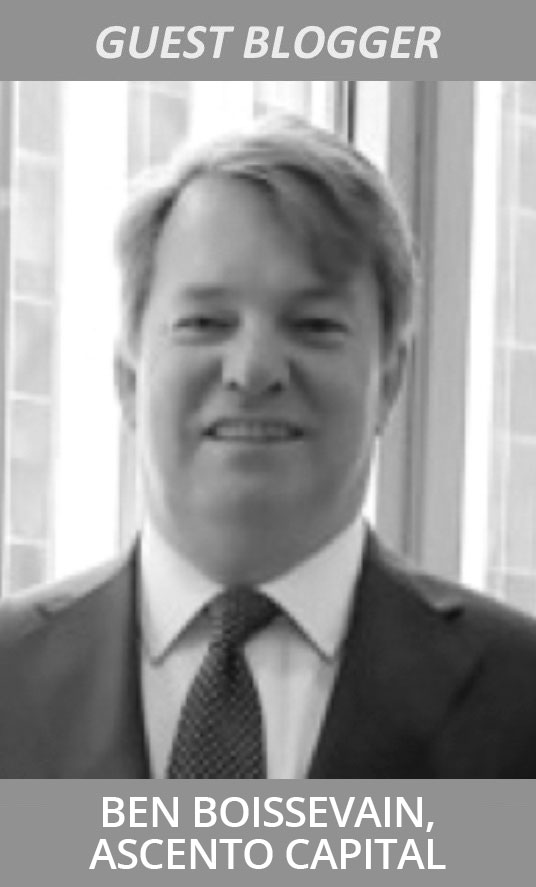 Every week, our friend Ben Boissevain, founder of Ascento Capital,, provides a snapshot of the top global tech M&A deals of the previous week. Ascento Capital is an independent investment bank focused on providing financial advice on significant mergers, acquisitions, capital raises, and divestitures. Ben frequently speaks on panels in New York City and has appeared on Fox Business News and Bloomberg TV. Read the summary here and learn more about how ShareVault can facilitate your next tech M&A deal by streamlining the process and maximizing valuation.
---
04/23/21 Panasonic to buy U.S. supply-chain software firm Blue Yonder for $7.1B
In its biggest acquisition in a decade, Panasonic Corp (6752.T) on Friday said it will buy U.S. supply-chain software company Blue Yonder in a deal worth $7.1B, to tap growing demand from companies as the COVID pandemic tests their resilience to disruption.
Panasonic, which bought a 20% stake in Blue Yonder for 86B yen ($797M) last year, will acquire the rest of the stock from shareholders including Blackstone Group Inc (BX.N) and New Mountain Capital, in an agreement, including debt, that values Blue Yonder at $8.5B, the company said in a press release.
"The need for more intelligent, autonomous and edge-aware supply chains has been dramatically heightened by the COVID-19 pandemic," Panasonic said.
---
04/21/21 Infovista acquires Empirix, extending its 5G Network Lifecycle Automation leadership
Infovista, the global leader in network lifecycle automation, announced today that it had completed the acquisition of Empirix, a Thoma Bravo portfolio company. The combined company becomes the only independent software vendor providing both Communications Service Providers (CSPs) and Enterprises with a carrier-grade, cloud-native network lifecycle automation platform designed for the 5G era.
Empirix is a leader in network and service testing, performance monitoring, assurance and analytics. It serves Tier 1 CSPs and large Contact Centers of Fortune Global 500 companies. It is headquartered in Billerica, Massachusetts, and employs approximately 300 people worldwide.
With this acquisition, Infovista extends its ability to serve CSPs globally and expands the capabilities of its cloud-native, open platform which manages the entire network lifecycle. This enables the digital transformation of CSPs and the acceleration of 5G deployments while delivering unprecedented efficiency and productivity levels in managing both 5G and legacy networks.
---
04/20/21 TekStack to Acquire Sales Acceleration app SalesSpark
TekStack Inc, a B2B software provider for SaaS companies, announced that it had signed an asset purchase agreement to acquire SalesSpark, Inc., a Sales Acceleration app powered by the Microsoft Power Platform.
Under the agreement, TekStack now owns the product, brand, and all other assets of SalesSpark. TekStack will incorporate SalesSpark into its existing product offering. It will also make the app commercially available on Microsoft's AppSource for any Dynamics 365 for Sales customer.
With TekStack Sales Accelerator; sales reps, business development reps, and customer success reps can engage with a buyer through a series of choreographed steps. The app can significantly increase outbound productivity through automated motions as well as by providing users with activity reminders to engage with buyers at the right time. Users are informed of the buyer's level of email engagement.
---
04/20/21 Netreo acquires Stackify to strengthen IT monitoring and AIOps offering
Information technology infrastructure and network monitoring company Netreo Inc. announced it had acquired software-as-a-service application programming monitoring startup Stackify LLC for an undisclosed sum.
Founded in 2012, Stackify offers a solution that allows developers to monitor and manage their applications' performance. Designed to improve application performance, the company's Retrace service allows users to proactively identify issues in quality assurance and continuously improve and observe applications in production environments.
Stackify's Retrace includes centralized logging, application performance management, error tracking, full transaction tracing, monitoring and user monitoring. For users, the service offers a way to aggregate all logs across applications and services in one place with a unified dashboard to view and search across all apps and server logs, the ability to go from a log statement to a full transaction trace, analysis with log tags and structured logging, and the ability to configure and monitor automated logs.
---
04/20/21 GoodRx to acquire health video company HealthiNation for $75M in cash
GoodRx is expanding into consumer education with the acquisition of health video company HealthiNation.
GoodRx, an online platform that offers coupons for discounts on prescription drugs, is buying the company for $75M in cash, according to the latest 10-K document filed with the Securities and Exchange Commission (SEC).
The company expects to fully fund the proposed acquisition with available cash on hand but may also opt to fund a portion or all of the consideration through borrowings under existing lines of credit, according to the SEC filing.
The deal is expected to close by the end of the second quarter.
HealthiNation offers a comprehensive library of thousands of premium videos on a wide range of health topics that provide a platform for pharmaceutical manufacturers to reach targeted audiences and high-intent consumers, according to GoodRx.
---
04/19/21 Tech Mahindra acquires DigitalOnUs for $120M
IT major Tech Mahindra announced it had acquired DigitalOnUS, a hybrid cloud, and DevOps services provider, for $120M to augment hybrid-cloud offerings for enterprise customers globally.
Tech Mahindra has acquired 100 percent stake in the organization to strengthen cloud-native development, hybrid cloud infrastructure and SRE (Site Reliability Engineering) automation, a statement said. In a regulatory filing, Tech Mahindra said the total consideration for the deal is "up to $120M including retention bonus and Earnout".
DigitalOnUs is headquartered in San Jose, CA, and has more than 380 employees. For the financial year ending December 31, 2020, its revenue was at $30.6M.
---
04/19/21 Britain's Kantar clinches deal to buy Vista-backed Numerator
British market research firm Kantar said it has clinched a deal to buy U.S. rival Numerator from Vista Equity Partners as it seeks to boost its presence overseas and better compete with the likes of Nielsen in gathering data on consumer behavior.
The deal, which was first reported by Reuters earlier on Monday and is expected to complete by September, will see Kantar taking full control of Numerator for about $1.5B, two sources familiar with the transaction said.
Chicago-based Numerator specializes in providing market intelligence and has been backed by buyout fund Vista since 2017.
The business, which ranks as a leading player in shopper data, relies on a panel of more than 1M shoppers and has an advanced technology platform to capture real-time shopper behavior.
---
04/19/21 MVB acquires Trabian Technology
MVB Financial Corp. (Nasdaq: MVBF), the holding company for MVB Bank, Inc., announced today its acquisition by MVB Bank of a majority interest in Trabian Technology, Inc., a leading software development firm serving financial institutions.
"The acquisition of Trabian will significantly enhance our expanding Fintech vertical by putting more 'Tech' in our 'Fin,' " said Larry F. Mazza, President and CEO, MVB Financial. "Trabian's well-established reputation and nearly two decades of Fintech experience carry with it a leading role in the financial services ecosystem and an established book of business, simultaneously adding a new revenue stream and profit center and technological expertise that will benefit MVB, and all of our stakeholders."
---
04/19/21 Omnicom's Credera Acquires Areteans for Digital Transformation
Credera, a consulting firm focused on strategy, transformation, data, and technology, announced it has agreed to acquire a majority stake in Areteans, a leading global services, and solutions company, to extend its depth in digital transformation, digital marketing, and eCommerce capabilities. Credera is part of Omnicom Precision Marketing Group (OPMG), the digital and customer relationship management specialist practice area within Omnicom Group Inc. (NYSE: OMC).
"Areteans brings a depth of expertise that enables meaningful customer experiences," said Justin Bell, president, and CEO of Credera. "Together, Credera, Areteans, and the broader Omnicom network of companies provide a comprehensive strategy of creating meaningful experiences for our clients' customers. As a part of Credera's growth strategy, we will continue to invest in organizations that enhance digital transformation and customer experience."
---
04/18/21 Riot Blockchain buys Texas data center for $650M from rival Northern Data
Riot Blockchain (NASDAQ: RIOT) has announced that it's set to purchase the largest BTC block reward mining center in the United States. It will now reportedly become the largest publicly traded blockchain mining company globally.
Riot revealed in a press release that it has signed a definitive agreement to acquire Whinstone U.S Inc. from its rival Northern Data AG. It will pay $80M in cash and $571M in its common stock, equaling a total transaction value of $651M.
Riot CEO Jason Les remarked, "The acquisition of Whinstone is the most significant achievement in Riot's growth to date and positions Riot as an industry leader in [BTC] mining. Whinstone will serve as the foundation of Riot's [BTC] mining operations, upon which we will drive our goal of increasing the American footprint in the global [BTC] mining landscape."
---
Interested in more weekly M&A transactions, "subscribe to Ascento Capitals newsletter."
Ready to take your M&A deal to the next level? Request a demo and experience for yourself how ShareVault expedites due diligence and maximizes deal valuation.