Top Tech M&A Transactions - Week of 3/19/21
24 March, 2021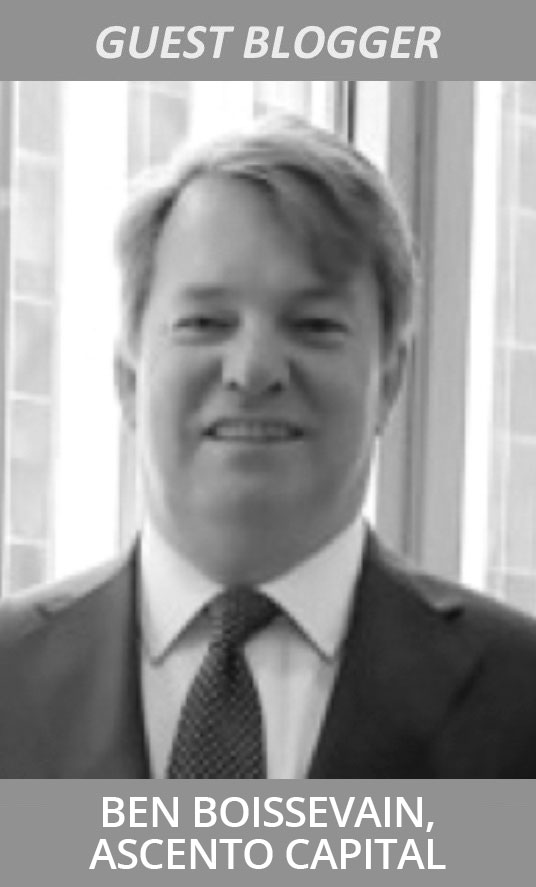 Every week, our friend Ben Boissevain, founder of Ascento Capital, provides a snapshot of the top global tech M&A deals of the previous week. Ascento Capital is an independent investment bank focused on providing financial advice on significant mergers, acquisitions, capital raises and divestitures. Ben frequently speaks on panels in New York City and has appeared on Fox Business News and Bloomberg TV. Read the summary here and learn more about how ShareVault can facilitate your next tech M&A deal by streamlining the process and maximizing valuation.
---
03/18/21 VMware Buys Mesh7, Joins Cloud-Native App Security Feeding Frenzy
VMware today said it will acquire API security startup Mesh7. The deal bolsters VMware's growing security portfolio and also reflects the increasing importance of securing microservices and cloud-native applications.
VMware and Mesh7 did not disclose the transaction details.
Mesh7 provides cloud-native application security and observability software that detects and mitigates threats. It collects and correlates contextual data from APIs, host processes, user identities, public cloud data-event logs, and threat intelligence, and then continually monitors applications for any API vulnerabilities and behavioral changes that could indicate a breach.
It's built on Envoy, an open-source service mesh substrate — and this is particularly important to VMware because Envoy is a foundational component of its Tanzu Service Mesh, which provides connectivity and security for microservices across Kubernetes clusters and clouds.
---
03/17/21 Instaclustr to Acquire Credativ to Enrich Open Source Data-Layer Services
Instaclustr, delivering reliability at scale through fully managed open-source data technologies, is acquiring Credativ, adding a rich collection of open-source software and services to Instaclustr's portfolio.
By acquiring Credativ, Instaclustr gains a powerful and respected business with a like-minded commitment to fully open-source data-layer technologies.
Credativ expands the breadth and depth of Instaclustr's open-source capabilities by adding new technologies—such as PostgreSQL—and bolstering Instaclustr's current offering.
Credativ provides a comprehensive suite of technical expertise, services, and support to ensure successful implementation, operation, and optimization of key open source data-layer technologies for business applications.
In particular, credativ provides expertise and support for relational database PostgreSQL, Kubernetes, Debian, and other solutions critical to a modern enterprise infrastructure.
---
03/17/21 Microsoft Acquires Industrial IoT Partner Marsden Group
The Marsden Group, a Microsoft partner that helps with industrial automation and safety processes, has been acquired by Microsoft for an undisclosed amount.
Based in Houston, The Marsden Group lists the industries it supports as factories, industrial plants, offshore oil and original equipment manufacturing facilities. Its Vision IQ solution, deployed by Seadrill, uses special cameras and AI to track personnel on oil derricks, sending them alerts about hazards. Other products include Sense IQ for use on factory floors and Asset IQ for use with logistical operations such as shipping.
Microsoft apparently is buying The Marsden Group to further experiment in digitally transforming industrial processes. "This acquisition will further enhance Microsoft's ability to create new customer value through experimentation and deep industry solutions based on Microsoft cloud, edge and AI products," said Omar Abbosh, Microsoft's corporate vice president for cross-industry solutions, in the announcement.
---
03/17/21 Snap acquires Fit Analytics, a fitting technology startup, to double down on fashion and e-commerce
"Snap, Inc. is a camera company," Snap notes on its homepage, and while a lot of its effort up to now have been about using that camera ethos to help people share images of their lives with their social circles on its flagship app Snapchat, today the company made an acquisition to further that camera reach in another direction: selling fashion and more generally, e-commerce and shopping.
Snap today confirmed that it has acquired Fit Analytics, a startup based in Berlin that has built technology to help shoppers find the right-sized apparel and footwear from online retailers, along with a wider set of personalization tools and other analytics to help retailers figure out how to sell more overall.
Fit Analytics already works with a number of big retailers, including North Face, Asos, Calvin Klein, Patagonia, Puma, and many more — in all, some 18,000 retailers already.
---
03/17/21 CX Leader Genesys Announces Intent to Acquire Bold360
Genesys®, a global leader in cloud customer experience and contact center solutions, announced its intent to acquire Bold360, a leader in AI powered digital customer engagement. The proposed acquisition of Bold360 from LogMeIn will advance Genesys' Experience as a Service(SM) vision. Chosen by the largest businesses in the world and recognized by industry analysts, Bold360 is known for its leading digital capabilities, including its conversational AI, dynamic knowledge base and intuitive agent experience.
By uniting Bold360's complementary capabilities with the Genesys AI and data platform and partner ecosystem, Genesys will enable companies to deliver experiences that are fluid, context-based and personalized across any part of their business or channel. With Bold360, Genesys will accelerate its vision for Experience as a Service, reimagining how empathy can inextricably link marketing, sales and service experiences for customers.
---
03/16/21 Meltwater Announces Agreement to Acquire Social Media Intelligence Company Linkfluence
Online media monitoring Meltwater has entered an agreement to acquire Linkfluence, a French SaaS company that uses Artificial Intelligence to algorithmically mine social media for consumer insights. The agreement is part of Meltwater's growth strategy, which involves investments and acquisitions in the social media segment. The acquisition has been board approved by both companies and remains subject to completion of the information consultation process of the Linkfluence employees' committee, as well as other customary conditions to closing. The transaction is expected to close by May 2021. Since 2016, Meltwater has had nine acquisitions including Linkfluence and the first since the company was listed on Euronext Growth Oslo in December 2020.
Transaction Value $59.5M | EV/Revenue Multiple 2.9x | EV/EBITDA Multiple N/A
---
03/16/21 Signiant Acquires Lesspain Software to Enhance SDCX SaaS Platform
Signiant Inc. today announced the acquisition of Lesspain Software, a German provider of embedded media processing software and the desktop application Kyno. Lesspain's talent and technology will be used to extend the functionality of Signiant's market-leading Software Defined Content Exchange (SDCX) SaaS platform, adding powerful tools for interaction with media assets. With nearly 1M users worldwide, the platform connects more than 50,000 Media & Entertainment companies of all sizes.
Commenting on the move, Margaret Craig, CEO of Signiant, points to the unique nature of the company's acquisition approach. "There are several consolidators in the media technology space focused on aggregating the revenue of legacy hardware and software companies. We aren't looking to replicate that kind of roll-up model. Instead, Signiant is executing a true platform strategy by targeting software companies with complementary functionality that can be transformed into cloud-native SaaS.
---
03/16/21 Accel-KKR Acquires Salesforce Cloud ISV Kimble
Private equity firm Accel-KKR has acquired Kimble Applications, a provider of cloud-based professional services automation (PSA) software that runs on the Salesforce platform.
This is technology M&A deal number 172 that ChannelE2E has covered so far in 2021. See all technology M&A deals for 2021 and 2020 listed here.
Accel-KKR plans to further accelerate Kimble's growth in North America both organically and vial tuck-in acquisitions. The PSA software provider's initial roots were in London.
The PSA software market will reach about $14.39B by 2022, up from $6.26B in 2014, according to Grand View Research.
Within the MSP and IT services provider markets, ConnectWise Manage and Datto's Autotask are widely considered the North American market share leaders, with platforms like Kaseya BMS, Atera, Syncro, Harmony PSA, Tigerpaw Software and dozens more carving out their own niches.
---
03/15/21 Rogers' $16B bid for Shaw shakes up Canadian telecoms industry, may irk regulators
Rogers Communications Inc said on Monday it was buying Shaw Communications Inc for about C$20B ($16.02B) in a deal that would create Canada's second-largest cellular and cable operator but might attract stiff regulatory scrutiny.
By acquiring fourth-ranked Shaw, Rogers would leapfrog Telus Corp and take on market leader BCE Inc in the highly competitive Canadian telecommunications industry.
Rogers, whose business is concentrated in the urban centers of Ontario, is also expected to gain from Shaw's strong presence in the sparsely populated regions of Western Canada and help it double down on its efforts to roll out 5G throughout the country.
Shaw shares jumped 42% to C$34, but traded well below the offer price of C$40.50, suggesting doubts about the deal, which is valued at C$26B including debt. Shares of Rogers were also up 7% at C$64.
Transaction Value $21.3B | EV/Revenue Multiple 4.8x | EV/EBITDA Multiple 11.6x
---
03/15/21 Global IoT provider KORE to merge with Cerberus Telecom Acquisition Corp.
KORE Wireless Group, Inc., a global leader in Internet of Things solutions and worldwide Connectivity-as-a-Service ("CaaS"), and Cerberus Telecom Acquisition Corp., a special purpose acquisition company affiliated with Cerberus Capital Management, L.P. ("Cerberus"), announced today that they have entered into a definitive merger agreement.
Upon completion of the transaction, the combined company expects to be listed on the New York Stock Exchange under the ticker symbol "KORE".
Powered by a strong IP portfolio and a differentiated IoT platform, KORE delivers mission-critical IoT enterprise solutions and CaaS services to more than 3,600 customers worldwide, including Fortune 500 enterprises. The Company manages over 12M connected devices, serving a range of industries, with an increasing focus on key sectors that collectively represent over 80% of the IoT market. With the global IoT market forecasted to grow to nearly $1 trillion by 2025, KORE believes it is well-positioned to expand organically and through accretive acquisitions.
---
Interested in more weekly M&A transactions, "subscribe to Ascento Capitals newsletter."
Ready to take your M&A deal to the next level? Request a demo and experience for yourself how ShareVault expedites due diligence and maximizes deal valuation.