Top Tech M&A Transactions Week of 05/07/21
12 May, 2021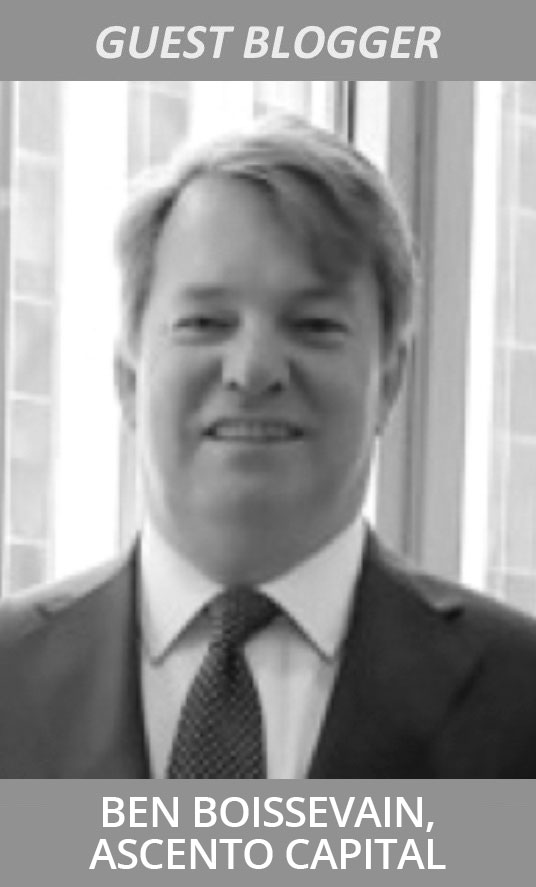 Every week, our friend Ben Boissevain, founder of Ascento Capital, provides a snapshot of the top global tech M&A deals of the previous week. Ascento Capital is an independent investment bank focused on providing financial advice on significant mergers, acquisitions, capital raises and divestitures. Ben frequently speaks on panels in New York City and has appeared on Fox Business News and Bloomberg TV. Read the summary here and learn more about how ShareVault can facilitate your next tech M&A deal by streamlining the process and maximizing valuation.
---
05/06/21 Why did Bill.com pay $2.5B for Divvy?
As expected, Bill.com is buying Divvy, the Utah-based corporate spend management startup that competes with Brex, Ramp and Airbase. The total purchase price of around $2.5B is substantially above the company's roughly $1.6B post-money valuation that Divvy set during its $165M, January 2021 funding round.
Divvy's growth rate tells us that the company did not sell due to performance weakness.
Per Bill.com, the transaction includes $625M in cash, with the rest of the consideration coming in the form of stock in Divvy's new parent company.
Bill.com also reported its quarterly results today: Its Q1 included revenues of $59.7M, above expectations of $54.63M. The company's adjusted loss per share of $0.02 also exceeded expectations, with the street expecting a sharper $0.07 per share deficit.
The better-than-anticipated results and the acquisition news combined to boost the value of Bill.com by more than 13% in after-hours trading.
Learn More on Tech Crunch
---
05/06/21 Walmart Health Acquires Telehealth Provider MeMD
Walmart Health has entered into an agreement to acquire MeMD, a multi-specialty telehealth partner, according to a Thursday (May 6) press release.
The release said the acquisition works toward Walmart's goal of "integrated, omnichannel health delivery that leverages data and technology to improve engagement, health equity and outcomes."
"Telehealth offers a great opportunity to expand access and reach consumers where they are and complements our brick-and-mortar Walmart Health locations. Today people expect omnichannel access to care, and adding telehealth to our Walmart Health care strategies allows us to provide in-person and digital care across our multiple assets and solutions," said Dr. Cheryl Pegus, executive vice president, Health and Wellness in the release. "Our Health & Wellness mission is to focus on the consumer's seamless experience and improved health. We are excited to welcome MeMD employees to the Walmart family, and we are looking forward to together, accelerating health care access across the country."
Learn More on Pymnts
---
05/05/21 Precisely to Acquire Data Integrity and Governance Software Provider Infogix
Precisely, a provider of data integrity software, newly backed by Clearlake Capital Group, L.P. and TA Associates, has announced a definitive agreement to acquire data integrity and governance software provider Infogix. The announcement comes less than 2 weeks after Clearlake and TA completed their acquisition of Precisely and represents the first major step to accelerate growth under their ownership. Terms of the deal were not disclosed.
Precisely helps companies achieve a foundation of trusted data on which to build their digital futures. The company's data integrity software portfolio provides accuracy, consistency, and context in data for more confident business decisions. In Infogix, Precisely is acquiring data governance, data catalog and strategic data services that extend its data integrity software leadership. Infogix also brings highly complementary data quality capabilities that help ensure customers' business decisions are made with the right data at the right time and with the right context.
Learn More on DBTA
---
05/05/21 R1 RCM to buy digital payment solutions company VisitPay for $300M
Revenue cycle management company R1 RCM plans to acquire patient financial engagement company VisitPay for $300M in cash.
R1, a publicly-traded company, intends to fund the transaction with a combination of cash from its balance sheet and debt. The transaction provides a tax benefit valued at approximately $40M, equating to an effective purchase price of approximately $260M, the company said in a press release issued Tuesday.
The transaction is expected to close in the third quarter of 2021, subject to regulatory approval and other closing conditions.
The deal combined two major players in revenue cycle management.
VisitPay, a privately-held company based in Boise, Idaho, sells patient billing tools. Its clients include Intermountain Healthcare, Geisinger, Henry Ford Health System, Carilion Clinic, St. Luke's Health System and many other healthcare organizations.
Learn More on Fierce HealthCare
---
05/04/21 Health tech startup Ciitizen acquires Stella Technology's HIE business to improve patient access to health records
Ciitizen, a startup that helps patients collect and share their medical records digitally, has acquired Stella Technology's health information exchange business to improve patients' access to their full health history.
Financial terms of the deal were not disclosed.
Considered a pioneer in information exchange and interoperability, Stella Technology developed solutions to optimize workflows and unify disparate data. The company has worked over two decades with state and regional health information exchanges (HIEs) to connect their healthcare ecosystems to enable better patient care, drive population health improvements and provide timely data collection and reporting, according to a Ciitizen press release.
By acquiring Stella Technology's digital health information technology platform and interoperability expertise, Ciitizen aims to advance HIEs' data quality and analytics capabilities and get patients faster access to complete healthcare records.
Learn More on Fierce HealthCare
---
05/04/21 Tech Mahindra acquires cloud consultancy DigitalOnUs
Tech Mahindra, an India-based IT consulting firm, has acquired DigitalOnUS, a San Jose-based firm specializing in hybrid cloud and DevOps services.
Founded in 2015, DigitalOnUs supports clients with cloud native development, hybrid cloud automation, quality engineering, cloud security, and site reliability engineering (SRE) automation. The firm's technology partners include SAP Cloud Application Services, Google Cloud, and Cloudbees.
Tech Mahindra's $120M, all-cash acquisition of DigitalOnUs will strengthen its nearshore capabilities in cloud native development, cloud infrastructure, and SRE, according to a release from the firm.
"The acquisition of DigitalOnUs marks an important milestone in Tech Mahindra's growth journey, and will further enhance our capability in cloud native engineering, and better equip us to develop cutting-edge digital solutions for our customers," said Vivek Agarwal, president at Tech Mahindra. "Scaling up nearshore delivery capability in Mexico and Canada will be critical to executing digital transformation programs."
Learn More on Consulting.us
---
05/03/21 Verizon to Sell Yahoo, AOL for $5B to Apollo
Apollo Global Management Inc. APO -0.15% agreed to pay about $5B to acquire Yahoo and AOL from Verizon Communications Inc. VZ +0.81% as the wireless company exits its ill-fated foray into the media business.
The private-equity firm is paying $4.25B in cash for a 90% share of the media assets. Verizon VZ 0.89% will keep a 10% stake and $750M of additional preferred stock in the new company, called Yahoo, that will be formed to operate the business.
Apollo's strategy for the business revolves around getting more revenue from each of its 900M active monthly users. Verizon's positioning of the media business as a complement to its core mobile business—aimed at helping it add subscribers and reduce the number of people who quit—meant it hasn't pursued some opportunities to maximize the value of each asset, executives at the private-equity firm said.
Learn More on WSJ
---
05/03/21 As Epic Games battles Apple, it buys ArtStation and cuts 30% commission to 12%
Epic Games has announced that it has acquired artist portfolio and sales site ArtStation, for an undisclosed fee. In a move likely designed to strengthen its antitrust case against Apple, Epic has told artists that it is reducing its standard commission from 30% to 12%.
The two companies made a joint announcement:
Today we are excited to announce that ArtStation is joining the Epic Games family. ArtStation provides a platform for creators across games, media and entertainment where they can develop and share their portfolios, post and discover job opportunities and make a living doing what they love. Together we will continue to grow the ArtStation community and integrate new features and tools that expand creators' ability to showcase their talent and artwork.
At Epic, ArtStation will continue to operate as an independently branded platform while collaborating closely with the Unreal Engine team. By joining forces, the ArtStation and Unreal Engine teams will be able to empower the creative community with expanded tools, resources, and connections.
Learn More on 9To5 Mac
---
05/03/21 Switch Acquires Data Foundry for $420M, Enters Texas Market
Switch is acquiring data center provider Data Foundry for $420M, expanding into the Texas market. The deal provides Switch with its fifth "prime" data center region, which will include Data Foundry facilities in Austin and Houston. Switch says it intends to add additional capacity in both cities.
This is the first major acquisition for Switch, which builds large data centers and serves a roster of marquee clients in the cloud and enterprise sectors. The company a massive data center cluster in its home base of Las Vegas, and has since expanded into Reno, Atlanta, and Grand Rapids, Michigan.
The Data Foundry deal provides an instant entry to the strategically important Texas market, including three data centers in Austin, which is seeing an influx of technology firms relocating from the West Coast. The acquisition also adds more than 400 customers, with limited overlap with Switch's existing customer base. Switch will now have 16 data centers across six locations.
Learn More on Data Center Frontier
---
05/03/21 Francisco Partners, TPG Agree to Buy Dell's Boomi for $4B
Dell Technologies Inc. has agreed to selling its Boomi cloud business to private-equity firms Francisco Partners and TPG in a cash deal valued at $4B, as part of efforts by Chief Executive Officer Michael Dell to trim down the personal computer maker.
The deal is expected to close by the end of this year, the companies said in a statement Sunday without providing additional details of the terms. Dow Jones had earlier reported the companies were near a deal.
Boomi specializes in integrating different cloud platforms for companies and has more than 15,000 customers. Dell agreed to acquire the company for an undisclosed amount in 2010, a statement showed at the time.
"This proposed transaction positions Boomi for its next phase of growth and is the right move for both companies, our shared customers and partners," Jeff Clarke, vice chairman and chief operating officer of Dell, said in the statement. "For us, we're focused on fueling growth by continuing to modernize our core infrastructure and PC businesses and expanding in high-priority areas."
Learn More on Bloomberg
---
Interested in more weekly M&A transactions, "subscribe to Ascento Capitals newsletter."
Ready to take your M&A deal to the next level? Request a demo and experience for yourself how ShareVault expedites due diligence and maximizes deal valuation.
Request a Demo