Top Tech M&A Transactions - Week of 04/02/21
7 April, 2021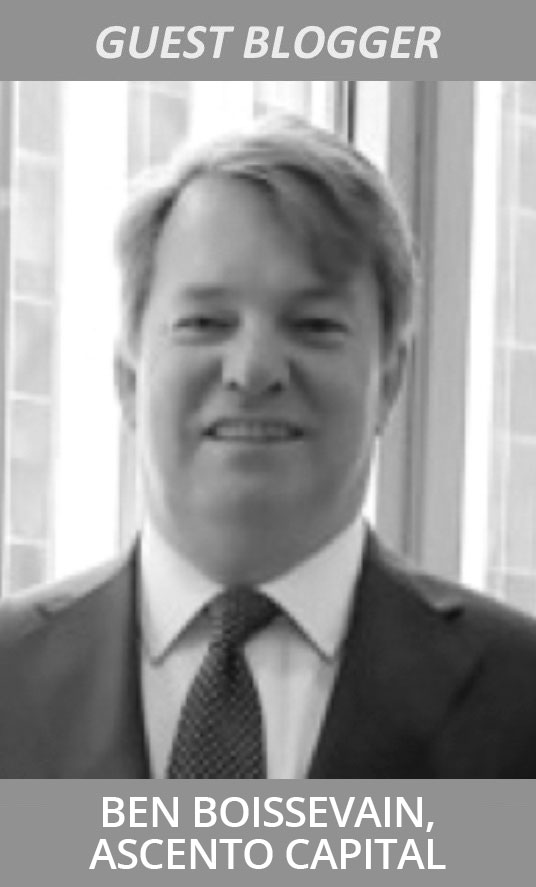 Every week, our friend Ben Boissevain, founder of Ascento Capital,, provides a snapshot of the top global tech M&A deals of the previous week. Ascento Capital is an independent investment bank focused on providing financial advice on significant mergers, acquisitions, capital raises, and divestitures. Ben frequently speaks on panels in New York City, and has appeared on Fox Business News and Bloomberg TV. Read the summary here and learn more about how ShareVault can facilitate your next tech M&A deal by streamlining the process and maximizing valuation.
---
03/31/21 National Investment Center for Seniors Housing & Care acquires Senior Living Industry Market Analytics Platform VisionLTC
Ascento Capital represented The National Investment Center for Seniors Housing & Care (NIC) in its acquisition of senior living industry market analytics platform VisionLTC.
NIC and VisionLTC formed a new company called NIC MAP Vision that will include the NIC MAP® Data Service and provide significantly deeper and broader data for industry stakeholders. NIC will continue to invest in events, networking opportunities, research, and thought leadership consistent with its mission of promoting access and choice for older adults. NIC continues to be based in Annapolis, MD, led by President and CEO Brian Jurutka.
Mr. Jurutka commented, "Ben Boissevain was instrumental in the success of NIC's acquisition of VisionLTC. Mr. Boissevain's senior-level connections in the tech sector, decades of experience in M&A, and his background in corporate law, all contributed to a successful transaction."
---
04/01/21 Dimension Data acquires Amazon cloud specialist Acacia
Dimension Data said on Thursday that it has acquired Acacia Cloud Solutions, a cloud implementation specialist that works closely with Amazon Web Services (AWS).
It's the first deal to be announced by newly appointed Dimension Data CEO Werner Kapp, who recently replaced Grant Bodley in the hot seat at the IT services group. The value of the deal was not disclosed.
"The move cements Dimension Data's commitment to invest in cloud services and solutions that meet the digital transformation and hybrid cloud requirements of organizations in the Middle East and Africa region in an increasingly competitive and digital business operating landscape," the group said in a statement.
Kapp said Dimension Data's acquisition of Acacia Cloud Solutions, and its global relationship with parent company, Japan's NTT, "enhances" its ability to "localize the delivery of cloud-managed services, through significantly expanding our managed hybrid infrastructure services offering".
---
03/31/21 In $9.5B deal, Hitachi to acquire software engineering firm GlobalLogic
Japanese industrial giant Hitachi Ltd. has signed a $9.5B agreement to acquire GlobalLogic Inc., a California-based software engineering firm that develops applications for large enterprises.
Tokyo-based Hitachi is a major player in the industrial sector that makes products ranging from auto parts to elevators. It also maintains a sizable presence in the information technology market through its Hitachi Vantara business. The subsidiary sells data storage hardware and hyper-converged infrastructure appliances, as well as software products such as analytics applications.
The acquisition of GlobalLogic is poised to significantly expand Hitachi's presence in the IT market. GlobalLogic, which is on track to generate revenues of about $1.2B this year, helps organizations build new software applications to support their technology initiatives. The company's client roster includes Qualcomm Inc., Oracle Corp. and other major tech companies, as well as hundreds of other enterprises.
---
03/31/21 ThoughtSpot makes first acquisition, buys SeekWell
ThoughtSpot revealed on Wednesday that it has entered into a definitive agreement to acquire SeekWell, marking the first acquisition in the analytics vendor's history.
ThoughtSpot, founded in 2012 and based in Sunnyvale, Calif., is an analytics vendor whose platform is built on augmented intelligence and machine learning to enable customers to easily search and interact with their data using natural language processing.
SeekWell, meanwhile, is a startup analytics vendor founded in 2018 and based in Wilmington, Del., with a platform -- as its name suggests -- that uses SQL code to query data and deliver insights and updated data sets to users back in the business applications where they work and their data originated.
In essence, SeekWell reverses the extract, load and transform process and returns processed data back to its origin, according to co-founder and CEO Michael Ritchie.
---
03/30/21 StorMagic Acquires SoleraTec For Edge Data Protection, Archiving
StorMagic, which provides data protection and security around customers' data from the data center to the edge, on Tuesday unveiled the acquisition of SoleraTec, which develops video and digital asset management software.
With the acquisition, StorMagic also gets SoleraTec's ARQvault video surveillance and digital evidence management technology that provides multiple tiers of storage from on-premises to the cloud to protect business users' video and object storage data, said Bruce Kornfeld, chief marketing officer and chief product officer of Bristol, England-based StorMagic.
SoleraTec has been around for about eight years, and has customers with about 3,500 sites worldwide, with a focus on government and law enforcement customers who have found ways to bring evidence into a large object store, Kornfeld told CRN. The technology organizes the videos so data is easy to search for and quickly find, he said.
---
03/30/21 MessageBird acquires 24sessions to bring video to its 'omnichannel' platform
MessageBird, the omnichannel cloud communications platform recently valued at $3B, is continuing to ramp up its M&A activity. Following last year's acquisition of Pusher, a company that provides real-time web technologies, it is announcing that it has acquired "video-first" customer engagement platform 24sessions, and customer data platform Hull.
Terms of the two new deals aren't being disclosed, although MessageBird founder & CEO Robert Vis tells me the three acquisitions add up to about $100M in total, and we already know that Pusher's acquisition price was $35M. I also understand that the 24sessions and Hull acquisitions saw both companies' investors exit entirely.
Originally seen as a European or "rest of the world" competitor to U.S.-based Twilio — offering a cloud communications platform that supports voice, video, and text capabilities all wrapped up in an API — MessageBird has since repositioned itself as an "Omnichannel Platform-as-a-Service" (OPaaS).
---
03/29/21 Accenture's Cloud Acquisition Spree Continues With Cygni
Accenture's acquisition spree to significantly beef up its cloud business continued Monday with the purchase of cloud-native development firm Cygni, marking the seventh purchase this month for the IT services powerhouse.
Accenture, which made CRN's 2021 Tech Elite 250 list, has been rapidly acquiring many cloud companies this year as part of its $3B Accenture Cloud First initiative aimed at helping businesses quickly build cloud-first infrastructures and drive digital transformation. Accenture Cloud First includes a multiservice group of 70,000 cloud professionals out of the company's 537,000 global employees.
The Chicago-based solution provider giant is spending millions on buying cloud-focused IT companies to boost cloud sales, capabilities, cloud teams, and market presence across the globe. Swedish cloud vendor Cygni develops cloud-native full-stack solutions to help companies transform via advanced technical software development services. Financial terms were not disclosed.
---
03/29/21 H.I.G. Capital Signs Definitive Agreement To Acquire Hibu
H.I.G. Capital, a leading global alternative investment firm with over $43B of equity capital under management, is pleased to announce that an affiliate has signed a definitive agreement to acquire Hibu Group (USA), Inc., a leading provider of digital marketing services to small and medium-sized businesses across the United States.
Headquartered in Cedar Rapids, Iowa, Hibu is a leading provider of digital marketing solutions to SMBs across the United States. The Company's comprehensive suite of solutions includes search, social and display advertising, and search engine optimization ("SEO"), as well as custom website development, listings management, and reputation management. Hibu's solutions provide a one-stop-shop and allow its SMB customers to have a truly integrated digital marketing program to attract and retain customers and grow their businesses. Today, Hibu serves over 80,000 customers across a wide range of industries through a highly trained sales force with nationwide local coverage.
---
03/29/21 Fintech firm Broadridge to acquire trading technology provider Itiviti for over €2B
Fintech firm Broadridge Financial Solutions, Inc. today announced the acquisition of Itiviti, a provider of trading and connectivity technology to the capital markets industry, from Nordic Capital.
Broadridge and Itiviti have signed a definitive agreement for the all-cash transaction. The deal is valued at €2.143B (approximately $2.5B).
The acquisition is expected to close in the fourth quarter of the fiscal year 2021.
Headquartered in Stockholm, Itiviti has offices in 16 countries and serves 24 of the top 25 global investment banks and more than 2,000 brokers, trading firms, and asset managers across 50 countries. The company's Trading and Connect solutions suite provide comprehensive tools to support both connectivity and adaptivity to changing market dynamics and regulatory demands.
---
03/29/21 Ripple Acquires 40% Stake in Asian Payments Fintech Tranglo
Ripple has agreed to acquire a 40% stake in cross-border payments Fintech Tranglo, according to a public release. Tranglo, based in Malaysia but operates across Asia, reports 1300 partners having completed 20 million transactions at $4B in value. Tranglo claims to be one of Asia's leading cross-border payment hubs that offer airtime top-ups as well also foreign remittance and business payments.
The company states that the partnership with Ripple will enable it to "meet growing customer demand in the region and expand the reach of On-Demand Liquidity (ODL), which uses the digital asset XRP to send money instantly and reduce working capital needs."
Ripple expects to broaden its ODL footprint in the region and will allow customers using ODL to leverage Ripple's Line of Credit to free up working capital and scale cross-border payments. Tranglo expects to continue to provide and expand its current payment services to make cross-border transactions faster and cheaper.
---
03/29/21 Accel-KKR to acquire Navis from Cargotec for $448M
Technology-focused investment firm Accel-KKR has concluded an agreement for the acquisition of the US-based provider of operational technologies and services Navis from Finnish company Cargotec.
The acquisition, which has been valued at about $448M (€380M), will undergo council consultation in related jurisdictions and is yet to receive normal regulatory approvals.
The final purchase price will be fixed on the basis of customary working capital and debt-like adjustments at closing.
Accel-KKR managing director Park Durrett said: "We are thrilled to welcome the entire Navis team to the Accel-KKR portfolio of market-leading software companies. In today's world, the movement of goods for a vast array of shippers and operators has increased exponentially in volume, velocity, and complexity, amplifying the need for powerful workflow optimization and full visibility into every corner of supply chains.
Transaction Value $448.2M | EV/Revenue Multiple 3.6x | EV/EBITDA Multiple N.A.
---
Interested in more weekly M&A transactions, "subscribe to Ascento Capitals newsletter."
Ready to take your M&A deal to the next level? Request a demo and experience for yourself how ShareVault expedites due diligence and maximizes deal valuation.