Top Tech M&A Transactions - Week of 3/12/21
17 March, 2021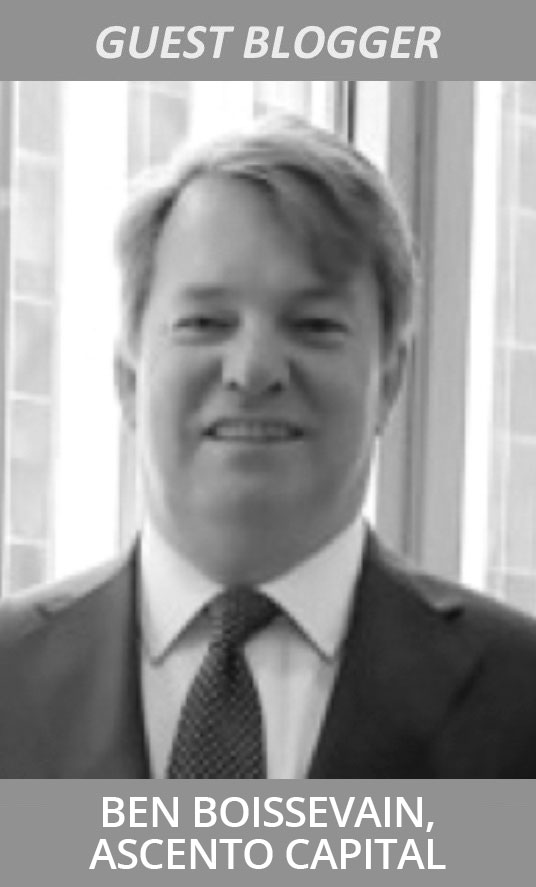 Every week, our friend Ben Boissevain, founder of Ascento Capital, provides a snapshot of the top global tech M&A deals of the previous week. Ascento Capital is an independent investment bank focused on providing financial advice on significant mergers, acquisitions, capital raises and divestitures. Ben frequently speaks on panels in New York City and has appeared on Fox Business News and Bloomberg TV. Read the summary here and learn more about how ShareVault can facilitate your next tech M&A deal by streamlining the process and maximizing valuation.
---
03/10/21 French data company Talend agrees to be acquired by Thoma Bravo in $2.4B deal
French data management company Talend SA said Wednesday it has entered a memorandum of understanding with private-equity firm Thoma Bravo to be acquired in a $2.4B deal. Under the terms of the deal, Thoma Bravo will pay $66 per ordinary share and American Depositary Share in cash, equal to a premium of 29% over Talend's closing price on March 9 and an 81% premium to the volume weighted average price over the last twelve months.
"Data has become critical to every facet of the world, and Talend's data fabric empowers organizations to operationalize their data," said Chip Virnig, a Partner at Thoma Bravo, in a statement. The agreement includes a 30-day "go-shop" period that expires April 10 and allows Talend to solicit other bids. Thoma Bravo will launch a tender offer as soon as works council consultations have been completed and the board recommends it.
Transaction Value $2.4B | EV/Revenue Multiple 9.0x | EV/EBITDA Multiple N/A
---
03/10/21 VTS to buy proptech peer Rise Buildings in $100m deal
Real estate lease management platform VTS is buying property technology startup Rise Buildings in a $100m (€90.9m) deal.
VTS said it has entered into an agreement to acquire Rise Buildings, the proptech platform used by landlords across the US States and globally including Blackstone, Hines, and CIM Group.
IPE Real Assets understands VTS is investing $100m in the deal which is expected to broaden VTS' existing offerings for landlords.
The Rise Buildings platform provides end-to-end occupant experience and property operations and will expand the offering of the VTS platform which manages more than 11bn sqft of commercial real estate and has a user base exceeding 45,000.
As part of the acquisition, Prasan Kale, CEO and co-founder of Rise Buildings, will join the VTS team in the newly created position of managing director, where he will oversee the strategic direction of Rise within VTS.
---
03/10/21 Northvolt Purchases U.S. Startup Cuberg to Boost Battery Technology
Swedish battery maker Northvolt AB has acquired U.S. startup Cuberg Inc., gaining access to technology that could significantly boost the range of its electric-vehicle batteries, in the latest move in a race between upstart battery makers and established ones to get a competitive edge.
The deal comes as Europe becomes a focus for the industry, with Asia's big dominant battery makers competing against Europe's homegrown startups to supply auto makers such as Volkswagen AG , Stellantis NV, BMW AG and Daimler AG with the batteries that will power millions of electric cars.
To serve rising demand amid an EV sales boom in Europe, Northvolt, founded in 2016 by Swedish native Peter Carlsson, a former Tesla executive, is building a giant battery factory in northern Sweden, a second plant together with VW in Germany, and is looking for a site for a third plant that will also be built in Germany.
---
03/09/21 CanDeal acquires CIBC bond data business, eyes other purchases
CanDeal Inc. acquired the fixed-income data business of Canadian Imperial Bank of Commerce in a deal that will expand the scope of data backing CanDeal's bond pricing services, the company said in a statement.
The transaction follows a smaller acquisition previously carried out with another Canadian bank, Andre Craig, executive vice president at CanDeal Data and Analytics, said in an interview without identifying the bank. The firm pools trading and pricing data from securities dealers in Canada that institutional clients can use to review bond valuations recorded on their books, among other purposes.
"As we expand our offerings into analytics and other pricing services, we continue to keep our eyes open for synergistic strategic acquisitions," said Craig, adding that pricing data on interest rate swaps is among the company's expansion targets.
---
03/08/21 McAfee sells enterprise biz to Symphony Technology Group for $4B
Security firm McAfee announced this morning that it will be selling its enterprise business to a consortium led by the private equity firm Symphony Technology Group for $4B.
It should pair well with RSA, another enterprise-focused security company the private equity firm purchased last February for $2B.
McAfee President and Chief Executive Officer Peter Leav says that his company has decided to direct the firm's resources to the consumer side of the business. "This transaction will allow McAfee to singularly focus on our consumer business and to accelerate our strategy to be a leader in personal security for consumers," he said in a statement.
The company has been making some moves in the last year, returning to the public markets after a decade as a private company. In January, the company reportedly laid off a couple of hundred employees and shut down its software development center in Tel Aviv.
Transaction Value $4.0B | EV/Revenue Multiple 3.1x | EV/EBITDA Multiple N/A
---
03/08/21 PayPal to acquire cryptocurrency security startup Curv
PayPal has announced that it plans to acquire Curv, a cryptocurrency startup based in Tel Aviv, Israel. Israeli newspaper Calcalist originally reported the move. And PayPal has now made an official announcement.
Curv is a cryptocurrency security company that helps you store your crypto assets securely. The company operates a cloud-based service that lets you access your crypto wallets without any hardware device.
Curv also lets you set up sophisticated policies so that the new intern cannot withdraw crypto assets without some sort of approval chain. Similarly, you can create allow lists so that regular transactions can go through more easily.
Behind the scenes, Curv uses multi-party computation to handle private keys. When you create a wallet, cryptographic secrets are generated on your device and on Curv's servers. Whenever you're trying to initiate a transaction, multiple secrets are used to generate a full public and private key.
---
03/08/21 DZS accelerates network process strategy with RIFT acquisition
Just weeks after acquiring coherent optics firm Optelian, packet-based mobile transport and broadband access solutions provider DZS has signed a deal to purchase network orchestration and automation solutions company RIFT.
The acquisition includes the carrier-grade RIFT.ware software platform that is designed to simplify the deployment of network slices, services or application on any cloud, and is part of a strategy that recognizes that the trend toward cloud-based and open software communications solutions is undeniable.
It also builds upon the 20M mobile and fixed broadband products DZS has deployed in more than 100 countries, creating a DZS Cloud platform with end-to-end intelligence for software and network orchestration and automation, advanced data analytics, and service management.
---
03/08/21 Dish to acquire MVNO Republic Wireless
Dish Network is adding yet another entity to its wireless retail business, with plans to acquire Republic Wireless, an MVNO using T-Mobile's network. Financial terms were not disclosed.
The deal means Dish will acquire about 200,000 customer relationships, the Republic Wireless brand and other supporting assets. Republic customers will not see any immediate changes to their service or plans, according to Dish.
Republic Wireless was formed in 2011 and launched as an MVNO using Sprint's network. It was one of the first "Wi-Fi first" service providers, a model shared by Google Fi, where customers' first chance for a wireless connection is Wi-Fi and it reverts to cellular when Wi-Fi isn't available or satisfactory. Engineers at Republic also worked hard to perfect a "bonded technology," designed to improve the customer experience.
---
03/08/21 Sierra Wireless acquires Kiwi IoT solutions company as part of A/NZ expansion
Sierra Wireless, the Canadian-based Internet of Things (IoT) solutions provider, has acquired Auckland-based technology firm M2M One NZ.
Sierra Wireless offers a broad portfolio of edge-to-cloud solutions, comprised of embedded and networking devices integrated with network connectivity services and cloud software.
Sierra Wireless employs more than 1,000 people globally and has an annual revenue of US$448M.
The company reported that the acquisition was made to further grow its footprint in the Australia and New Zealand region, the company wrote in a statement.
M2M One NZ provides wireless products and services for the Machine to Machine (M2M) and IoT industries.
The company will become part of the A/NZ-based M2M Group under Sierra Wireless, tasked with creating new trans-Tasman opportunities for customers.
---
Interested in more weekly M&A transactions, "subscribe to Ascento Capitals newsletter."
Ready to take your M&A deal to the next level? Request a demo and experience for yourself how ShareVault expedites due diligence and maximizes deal valuation.