Top Tech M&A Transactions - Week of 04/09/21
14 April, 2021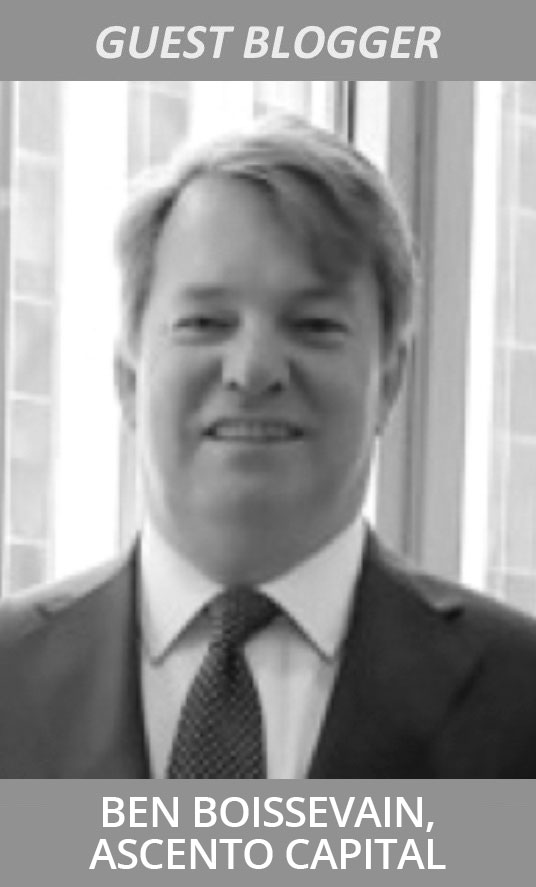 Every week, our friend Ben Boissevain, founder of Ascento Capital, provides a snapshot of the top global tech M&A deals of the previous week. Ascento Capital is an independent investment bank focused on providing financial advice on significant mergers, acquisitions, capital raises, and divestitures. Ben frequently speaks on panels in New York City and has appeared on Fox Business News and Bloomberg TV. Read the summary here and llearn more about how ShareVault can facilitate your next tech M&A deal by streamlining the process and maximizing valuation.
---
04/08/21 AppHarvest acquires ag robotics and artificial intelligence company Root AI to increase efficiency
AppHarvest, an AgTech company focused on farming more sustainably using 90% less water than open-field agriculture, has acquired Root AI, an artificial intelligence farming startup that creates intelligent robots to help manage high-tech indoor farms.
The acquisition of Root AI and its robotic universal harvester, Virgo, is expected to provide AppHarvest with a baseline of harvesting support working alongside crop care specialists focused on more complex tasks. AppHarvest expects the game-changing advantage of the technology to be in the data the robots can collect as they harvest, which can help evaluate crop health, precisely predict yield, and optimize overall operations of the controlled environment agriculture (CEA) facility.
Farming as we've known it is broken because of the increasing number of variables such as extreme weather, droughts, fire, and contamination by animals that make our food system unreliable.
---
04/07/21 Twitter said to have held acquisition talks with Clubhouse on potential $4B deal
Twitter held talks with Clubhouse around a potential acquisition of the live drop-in audio networking platform, with a deal value somewhere around $4B, according to a report from Bloomberg. TechCrunch has also confirmed the discussions took place from a source familiar with the conversations.
While the talks occurred over the past several months, they're no longer taking place, though the reason they ended isn't known according to the report. It's also worth noting that just a few days ago, Bloomberg reported that Clubhouse was seeking to raise a new round of funding at a valuation of around $4B, but the report detailing the potential acquisition talks indicate that the discussions with Twitter collapsed first, leading to a change in strategy to pursue securing additional capital in exchange for equity investment.
---
04/07/21 Impact Acquires Analytics Platform Affluent
Impact has today announced the acquisition of Affluent, the leading analytics and automation platform designed to help agencies manage partnership programs for brands at scale. This acquisition, the second for Impact in 2021, furthers Impact's investment in the Partnership Economy, offering brands, publishers, and now agencies world-class technology solutions to successfully manage and grow their partnerships.
As Google and Apple move to phase out third-party cookies and the IDFA (identifier for advertisers), brands have increasingly turned to partnerships as an alternative to reach consumers in a more authentic and effective way. Impact has built an all-encompassing partnership automation solution for brands and publishers, and has acquired Affluent to further expand its Partnership Cloud solution for agencies who manage partnership programs on behalf of brands.
---
04/07/21 Irish fintech company Sentenial scooped up by EML in €110M deal
The company behind the Nuapay open banking service has been acquired by Australia's EML to expand beyond Europe.
EML Payments, an Australian payments firms, has acquired Irish fintech company Sentenial for up to €110M.
Sentenial is behind Nuapay, an outfit in the open banking space for deploying APIs and data sharing across financial services. It operates in Europe and is dual-licensed in the UK and France, processing €45B annually and working with 1,750 banks.
The company was already working with EML on providing tech for managing transactions across different payment schemes, such as Mastercard to Visa.
The deal, which is subject to regulatory approval, will see EML acquire a 100pc stake in Sentenial at an upfront cost of €70m and an earn-out component of up to €40M.
---
04/07/21 Accenture Acquires Core Compete, Expands Capabilities and Talent in AI-powered Supply Chain, Cloud and Data Science
Accenture (NYSE: ACN) has acquired Core Compete, a cloud analytics services firm headquartered in Durham, North Carolina, with additional offices in the UK and India. Core Compete enables digital transformations with cloud-native solutions that deliver artificial intelligence (AI) and machine learning-infused business outcomes, to serve a diverse client base across the US and UK, with a particular focus on supply chain, retail and financial services. The terms of the transaction were not disclosed.
Founded in 2012, Core Compete's team of more than 260 professionals will join Accenture's Applied Intelligence practice, strengthening how the company helps clients shape and execute their cloud-based data and AI strategies to drive more business value.
Powered by a deeply skilled group of data science, data engineering, and cloud engineering consultants, the majority of whom have skills across all major cloud providers, Core Compete is well-positioned to meet a significant need in the market.
---
04/07/21 KKR to Buy Therapy Brands for $1.2B in Health Deal
KKR & Co. is buying a majority stake in Therapy Brands, a behavioral-health software provider, for about $1.2B including debt in the private equity firm's latest deal in the sector, according to people familiar with the matter.
New York-based KKR is purchasing the company from investors including Lightyear Capital, Oak HC/FT and Greater Sum Ventures, according to a statement Wednesday, confirming an earlier Bloomberg report. Existing investor PSG will continue to be a minority shareholder in Therapy Brands and will participate in the takeover alongside KKR, the companies said in the statement, which didn't include the transaction's financial terms. The deal will primarily be funded by the KKR Americas XII buyout fund, which closed on $13.9B in 2017.
KKR last month announced an investment in Danish biotechnology group Nordic Bioscience A/S, bringing its spending on health-care acquisitions over the past year to $1.4B -- roughly 30% more than the previous 12-month period, data compiled by Bloomberg show.
---
04/07/21 Anduril Is About To Give An AI Brain Transplant To Area-I's Drones
Defense startup Anduril has moved closer to its ambition to build a new industry giant with the acquisition of drone maker Area-I. Combining Anduril's cutting-edge AI with Area-I's proven air vehicles could breed a formidable new range of smart drones.
Area-I was in the headlines this week with the U.S. Air Force reporting the successful launch of one of their Altius-600 drones from an XQ-58 Valkyrie unmanned jet, hinting at plans for a future of unmanned motherships releasing fleets of drones. The Anduril acquisition is likely to take the already successful Altius to another level by opening up a new range of missions.
Anduril, founded in 2017, aims to bring a fast-paced Silicon Valley approach to the defense sector, challenging the existing giants like Boeing Northrop Grumman and Raytheon which are geared to the traditional crawling pace of military acquisition: "We deploy in hours, not years," states their website.
---
04/06/21 Ensono Acquires Amido In Cloud-native App Development Play
Global solution provider Ensono on Wednesday unveiled the acquisition of a developer of cloud-native applications, a move it says gives it the ability to work with clients across the entire cloud stack.
Ensono's acquisition of London-based Amido brings the Downers Grove, Ill.-based solution provider a profitable cloud-native software engineering firm with about 130 people, said Larry Goldberg, Ensono's senior vice president for global advisory and consulting services.
"Amido is focused on cloud-native application development," Goldberg told CRN. "They're taking customers' business problems and creating new applications using microservices and other tools on Azure, Amazon Web Services, and Google Cloud Platform."
Prior to the acquisition, Ensono, which is ranked no. 94 on CRN's 2020 Solution Provider 500, did not have a cloud-native application development capability, Goldberg said.
---
04/06/21 Tyler Technologies Makes Its Third Acquisition of 2021 With Cloud-Based Platform ReadySub
Tyler Technologies, the largest provider of integrated software and tech services to local, state, and federal governments, has acquired ReadySub, a cloud-based platform that assists school districts with tracking absences, filling substitute teacher assignments, and automating essential payroll processes.
Since ReadySub serves approximately 1,000 school districts across the United States, the acquisition will enhance Tyler's school portfolio and allow it to provide more comprehensive solutions to school district clients.
Tyler plans to add valuable integrations with its school administration products, giving clients a variety in workflow solutions, according to a statement. In fact, some school districts already have integrations between ReadySub's technology and Tyler's school administration products.
Along with ReadySub, Tyler also recently announced its acquisition of DataSpec, a market leader dedicated to providing better electronic management of veterans' claims.
---
03/29/21 Ripple Acquires 40% Stake in Asian Payments Fintech Tranglo
Ripple has agreed to acquire a 40% stake in cross-border payments Fintech Tranglo, according to a public release. Tranglo, based in Malaysia but operates across Asia, reports 1300 partners having completed 20M transactions at $4B in value. Tranglo claims to be one of Asia's leading cross-border payment hubs that offer airtime top-ups as well as foreign remittance and business payments.
The company states that the partnership with Ripple will enable it to "meet growing customer demand in the region and expand the reach of On-Demand Liquidity (ODL), which uses the digital asset XRP to send money instantly and reduce working capital needs."
Ripple expects to broaden its ODL footprint in the region and will allow customers using ODL to leverage Ripple's Line of Credit to free up working capital and scale cross-border payments. Tranglo expects to continue to provide and expand its current payment services to make cross-border transactions faster and cheaper.
---
04/06/21 Bright Health acquires Zipnosis, enters telehealth market
Insurance technology startup Bright Health has acquired Zipnosis, a telehealth platform provider.
Cain Brothers, which served as Zipnosis's exclusive financial advisor during the transaction, made the announcement. Though Bright Health confirmed the news, they declined to provide any additional details about the deal.
The acquisition "reflects a shared vision: lowering costs and providing greater access to quality, affordable, personalized care," Cain Brothers said in its announcement.
Bright Health, a Minneapolis-based startup, operates in more than 50 markets across 13 states. It provides individual, family, small business, and Medicare Advantage plans and works with local partners — including health systems, accountable care organizations, and physician groups — to develop and manage provider networks. It also offers an IT platform that can be used to track healthcare costs.
---
Interested in more weekly M&A transactions, "subscribe to Ascento Capitals newsletter."
Ready to take your M&A deal to the next level? Request a demo and experience for yourself how ShareVault expedites due diligence and maximizes deal valuation.