Top Tech M&A Transactions - Week of 04/30/21
5 May, 2021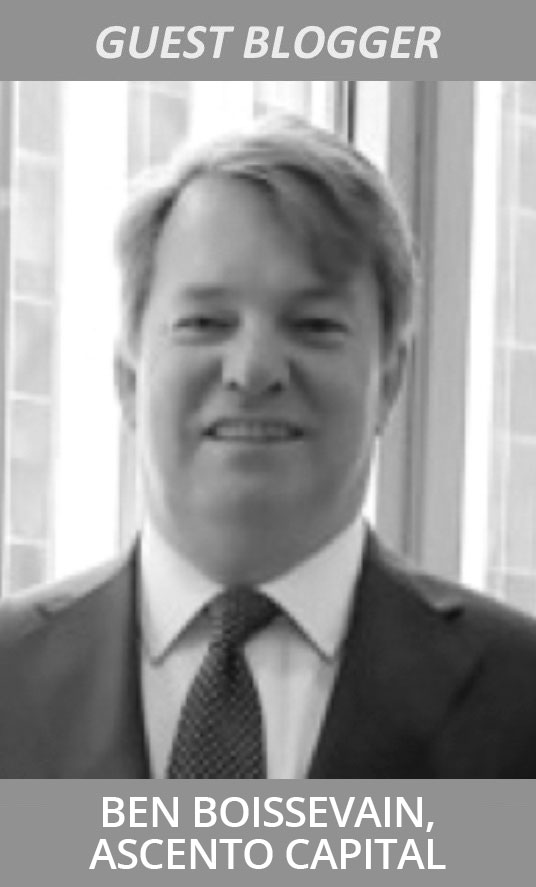 Every week, our friend Ben Boissevain, founder of Ascento Capital,, provides a snapshot of the top global tech M&A deals of the previous week. Ascento Capital is an independent investment bank focused on providing financial advice on significant mergers, acquisitions, capital raises, and divestitures. Ben frequently speaks on panels in New York City and has appeared on Fox Business News and Bloomberg TV. Read the summary here and learn more about how ShareVault can facilitate your next tech M&A deal by streamlining the process and maximizing valuation.
---
04/30/21 Coinbase set to acquire data and analytics platform Skew for an undisclosed sum
Crypto exchange Coinbase announced Friday that it will acquire data and analytics provider Skew for an undisclosed sum, its first acquisition deal following its blockbuster direct listing earlier this month.
Coinbase, which began trading publicly on April 14, will plug Skew's data -- which spans derivatives and spot volumes, charts, and information around bitcoin's volatility -- into its institutional prime brokerage platform, Coinbase Prime.
Skew's tools will compliment Coinbase's existing institutional product offering, which covers a range of products in custody and over-the-counter trading. The deal is expected to close in the second quarter.
"We know that access to high-quality data is essential for institutions assessing investments in crypto assets," Greg Tusar, VP of institutional product at the exchange operator said in a blog post. Coinbase acquired Tagomi last year in a deal that beefed up its suite of institutional products. Filings show Tagomi was valued at $77.2M at the time of the deal.
---
04/29/21 Microsoft Boosts Azure's Container Chops with Kinvolk Acquisition
Microsoft has acquired Kinvolk, a Berlin-based maker of open-source Kubernetes solutions and tools, for an undisclosed amount.
The acquisition will allow Microsoft to support running Kubernetes on both cloud infrastructures and on-premises infrastructures, according to Brendan Burns, corporate vice president of Azure Compute, in Microsoft's announcement on Thursday. Kinvolk's expertise will bolster engineering support for Microsoft products such as the Azure Kubernetes Service and Azure Arc, Microsoft's multi-cloud management tool.
Kinvolk (which translates to "extended family") called the acquisition a "same team, different company" situation. According to its site description, Kinvolk maintains open-source projects across "all layers of the cloud-native stack." Its founding team of four open-source software engineers got started in collaboration with CoreOS to build the rkt container runtime, a command-line interface for running Linux application containers in pods.
---
04/29/21 IBM is acquiring cloud app and network management firm Turbonomic for up to $2B
IBM today made another acquisition to deepen its reach into providing enterprises with AI-based services to manage their networks and workloads. It announced that it is acquiring Turbonomic, a company that provides tools to manage application performance (specifically resource management), along with Kubernetes and network performance — part of its bigger strategy to bring more AI into IT ops, or as it calls it, AIOps.
Financial terms of the deal were not disclosed, but according to data in PitchBook, Turbonomic was valued at nearly $1B — $963M, to be exact — in its last funding round in September 2019. A report in Reuters rumoring the deal a little earlier today valued it at between $1.5B and $2B. A source tells us the figure is accurate.
Turbonomic's tools are particularly useful in hybrid cloud architectures, which involve not just on-premise and cloud workloads, but workloads that typically are extended across multiple cloud environments.
---
04/28/21 Near acquires the location data company formerly known as UberMedia
Data intelligence company Near is announcing the acquisition of another company in the data business — UM.
In some ways, this echoes Near's acquisition of Teemo last fall. Just as that deal helped Singapore-headquartered Near expand into Europe (with Teemo founder and CEO Benoit Grouchko becoming Near's chief privacy officer), CEO Anil Mathews said that this new acquisition will help Near build a presence in the United States, turning the company into "a truly global organization," while also tailoring its product to offer "local flavors" in each country.
The addition of UM's 60-person team brings Near's total headcount to around 200, with UM CEO Gladys Kong becoming CEO of Near North America.
At the same time, Mathews suggested that this deal isn't simply about geography, because the data offered by Near and UM are "very complementary," allowing both teams to upsell current customers on new offerings.
---
04/28/21 MessageBird acquires email data platform SparkPost, closes $1B round
MessageBird, a cloud communications platform that creates APIs for developers and AI-powered contact center tools, is shelling out $600M to acquire SparkPost, an email delivery, optimization, and analytics platform.
Alongside the acquisition, Netherlands-based MessageBird announced that it has significantly extended its series C round of funding from the $200M it announced in October to $1B.
Founded in 2011, MessageBird serves up a Twilio-like platform that enables app makers to add WhatsApp messaging, voice, SMS, and email functionality to their software through APIs — saving them from having to develop the infrastructure internally. Last year, MessageBird launched Inbox, an omnichannel contact center platform that centralizes in-bound communications.
---
04/27/21 Family tracking app Life360 to acquire wearable location device Jiobit for $37M
Popular family tracking app Life360 is investing in hardware. The company this morning announced the $37M acquisition of Chicago-based Jiobit, the maker of a wearable location device designed for use by families with younger children, pets, or seniors. The $37M is primarily in stock and debt, Life360 notes, but if certain performance metrics are met within two calendar years following the deal's close, the deal price could increase to $54.5M.
Jiobit would need to maintain their existing triple-digit growth rates over the next two years to reach the full earnout, Life360 says.
The Jiobit was first introduced on the market in 2018, mainly as a kid and pet tracker. The small, lightweight device can be attached to items kids wear or carry, like belt loops, shoelaces, and school backpacks, and appealed in particular to families who wanted a way to track younger children who didn't yet have their own mobile device. Earlier this year, the company launched an updated version of the Jiobit ($129.99) that included a combination of radios (Bluetooth, Wi-Fi, cellular, and GPS), as well as sensors, including an accelerometer/pedometer, temperature sensor, and barometer.
---
04/26/21 Blackstone Seeks Control of MPhasis for Up to $2.8B
Blackstone Group Inc. offered to take a controlling stake in Indian IT outsourcing services provider Mphasis Ltd. in a deal worth as much as $2.8B, as demand for cloud computing surges amid the pandemic.
Funds managed by Blackstone Capital Partners VIII and Blackstone Capital Partners Asia have teamed up with long-term investors including Abu Dhabi Investment Authority and UC Investments to take a majority stake in Mphasis, the private equity firm said in a statement on Monday. They're buying a 55.31% stake from Blackstone Capital Partners VI fund.
That agreement triggered an open offer for an additional 26% stake in the Indian firm at 1,677.16 rupees apiece, which amounts to as much as 82.6B rupees ($1.1B). The offer price is a 1.1% discount to the closing share price on Friday. The stock gained as much as 6.5% in Mumbai after the offer.
Blackstone's move to increase its stake in Mphasis is in sync with the U.S. asset manager's plans to boost investment in the South Asian nation.
Transaction Value $1.1B | EV/Revenue Multiple 3.2x | EV/EBITDA Multiple 17.4x
---
04/26/21 Skyworks Solutions to acquire Silicon Labs' infrastructure and auto units for $2.75B
Skyworks Solutions announced it would purchase Silicon Labs' infrastructure and automotive divisions for $2.75B. The chipmaker believes the deal will boost and diversify its revenue and give it access to $20B in market opportunities. The firm is paying the sale with cash on hand and debt financing organized by J.P. Morgan.
The transaction, Skyworks' largest-ever acquisition, involves the transfer of proprietary technology and 350 employees.
The Irvine, California-based company expects its arrangement to be complete by the third quarter of this year, regulatory approval permitting.
Although it is a successful semiconductor manufacturer, its business is not diverse. According to the Wall Street Journal, it derived 56 percent of its earnings from selling smartphone components to Apple in the previous fiscal year. That relationship helped the company earn a record $1.5B in Q1 2021. But it makes the provider overly reliant on one client.
Transaction Value $2.8B | EV/Revenue Multiple 7.3x | EV/EBITDA Multiple N.A.
---
04/26/21 Lyft will sell self-driving car unit to a subsidiary of Toyota for $550M
Lyft will sell its self-driving car unit to Woven Planet, a subsidiary of Toyota, for $550M in cash, the company announced Monday.
Shares of Lyft rose more than 2% after hours.
As part of the deal, Lyft and Woven Planet will work together on enhancing automated driving technology safety, according to a release.
"Not only will this transaction allow Lyft to focus on advancing our leading Autonomous platform and transportation network, but this partnership will also help pull in our profitability timeline," Lyft Co-Founder and President John Zimmer said in a statement.
The company expects the deal will remove $100M of annualized non-GAAP operating expenses on a net basis, according to the release. Because of that, Zimmer added that if the deal closes when expected in the third quarter and recovery from the pandemic continues, Lyft expects to become profitable on an adjusted EBITDA basis in Q3.
---
04/26/21 Proofpoint (PFPT) to be Acquired by Thoma Bravo in $12.3B Transaction. $176 Per Share
Proofpoint, Inc. (NASDAQ: PFPT), a leading cybersecurity and compliance company, today announced that it has entered into a definitive agreement to be acquired by Thoma Bravo, a leading private equity investment firm focused on the software and technology-enabled services sector, in an all-cash transaction that values Proofpoint at approximately $12.3B.
Under the terms of the agreement, Proofpoint shareholders will receive $176.00 per share in cash, representing a premium of approximately 34 percent over Proofpoint's closing share price on April 23, 2021, the last full trading day prior to the transaction announcement, and a premium of approximately 36 percent over Proofpoint's three-month volume-weighted average closing share price through April 23, 2021. Upon completion of the transaction, Proofpoint will become a private company with the flexibility and resources to continue providing the most effective cybersecurity and compliance solutions to protect people and organizations around the world.
Transaction Value $12.3B | EV/Revenue Multiple 10.6x | EV/EBITDA Multiple N.A.
---
Interested in more weekly M&A transactions, "subscribe to Ascento Capitals newsletter."
Ready to take your M&A deal to the next level? Request a demo and experience for yourself how ShareVault expedites due diligence and maximizes deal valuation.