Selling Your Healthcare or Life Sciences Company and avoiding common pitfalls
Interest in investing in healthcare services and technology companies is at unprecedented levels.

Supported by enormous reserves of capital, large companies, private equity firms, and family offices are buying medical groups and healthcare companies across the healthcare space.

With this level of interest comes generally higher valuations, but also more pitfalls for sellers.
This whitepaper gives medical groups, life sciences, and healthcare companies in the lower middle market ($10 to $100 in revenue) an understanding of:

Financing and M&A alternatives available

The role of financial buyers

Key issues around selling equity in your business

The typical financing and M&A process

And more.






guest author: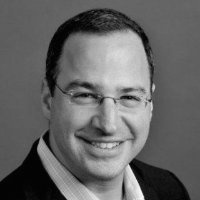 John Selig
Managing Partner, WaveEdge Capital
John Selig is a Managing Partner at WaveEdge Capital, a boutique healthcare investment bank based in Silicon Valley. John has over 20 years of experience in healthcare and M&A transactions. He is a former management consultant to healthcare companies and an M&A attorney.