ShareVault
Partners and Alliances
ShareVault is proud to have formed business partnerships or alliances with the following organizations:
Biotechnology Innovation Organization
The Biotechnology Innovation Organization (BIO) is the international trade association for the biotechnology industry. BIO represents more than 1,100 biotechnology companies, academic institutions, state biotechnology centers and related organizations across the United States and in more than 30 other nations. BIO members are involved in the research and development of innovative healthcare, agricultural, industrial and environmental biotechnology products. BIO also produces the BIO International Convention, the worldís largest gathering of the biotechnology industry, along with industry-leading investor and partnering meetings held around the world. BIO produces BIOtechNOW, an online portal and monthly newsletter chronicling innovations transforming our world.
BIO is also focused on critical business development aspects of the biotech industry. BIO produces industry-leading investor and partnering conferences held around the world. These business development conferences help expose biotech companies to investors as well as to such organizations as pharmaceutical and other biotech companies to forge capital and partnering opportunities. In addition to capital formation, BIO helps companies save money on the cost of goods and services. The BIO Business Solutions® cost-savings program develops alliances with industry-leading suppliers and service providers. Members of BIO and participating state and regional biotech associations can obtain preferential pricing and other benefits through these alliances developed by BIO. Among the BIO Business Solutions® portfolio of cost-savings programs is a program with ShareVault, which offers member companies discounts on most ShareVault products. ShareVault was selected by BIO as the exclusive preferred VDR provider best able to meet the needs of member companies after a comprehensive due diligence process and membership input of the VDR market.
Command Financial

Command Financial, in Partnership with ShareVault, offers best-of breed Virtual Deal Room Solutions. One of the Country's largest financial printers, Command Financial offers the latest in fully integrated, technology-based solutions and personalized service related to data, document, and distribution elements of document lifecycle management. We continue to redefine financial printing by providing a full range of financial printing services including state-of-the-art typesetting, highly experienced customer service, in-house proofreading, EDGAR, XBRL, language translation, virtual data rooms, and extensive in-house press capacity. Our press and production capacity—one of the largest in the Country—includes digital print, print-on-demand, web, and sheet-fed capabilities; and perfect binding; as well as traditional and electronic fulfillment.
Pullan Consulting
Linda Pullan (www.PullanConsulting.com) can help with any aspect of getting a partnering deal done for your drug candidate or drug discovery technology:
making contacts (I have a great network for BD in biotech and pharma)
defining partnering strategy
designing presentations, teasers and business plans
representing you at partnering forums
preliminary valuation, analyzing markets & competition
deal models
negotiating in-licensing and out-licensing
advise on any aspect of partnering.
With a simple hourly fee, you can get help for any tasks of biotech partnering.
Licensing Executives Society

LES is a welcoming business community that empowers, connects, and celebrates IP professionals through: Education, Best Practices, Networking, Participation and Mentoring.
LES (USA & Canada) represents a highly diverse community of nearly 3,000 IP, business development and technology professionals that collaborate across multiple industries to create a unique networking and learning environment.
LMK Clinical Research Consulting
LMK Clinical Research Consulting is the leader in document management solutions to the life sciences industry. LMK provides expert knowledge and experience in TMF and quality document management. LMK also offers custom and comprehensive solutions to meet the needs of pharmaceutical and biotechnology companies and clinical trial sites. At LMK, we believe the Trial Master File (TMF) is the foundation of every clinical trial, and a strong foundation is essential to the overall health and stability of any clinical trail. Our award winning training program TMF University has trained thousands of TMF professionals and students across the globe.
WaveEdge Capital
WaveEdge Capital and its licensed broker dealer, Mavericks Capital Securities, specializes in M&A, capital raises and strategic partnerships across the healthcare sector. We help construct and facilitate innovative and lucrative solutions for our clients. Our practices include therapeutics, devices, diagnostics, services and digital health.
WaveEdge Capital helps its clients determine the optimal path and outcome for the company. They help clients develop a unique value proposition for buyers, partners and investors and educate the market to heighten interest and widen the reach beyond the obvious and traditional. They pressure-test assumptions and bring deep financial, valuation, structuring and negotiating skills to bear, all to increase the value of the client's transaction.
Speaking the language of the target audience takes more than investment banking skills. WaveEdge Capital's unique, systematic approach is differentiated by a diverse, senior team with deep medical and patient perspectives, core scientific knowledge, proprietary analytics, and three decades of investment banking experience in healthcare and life science sectors.
DEL BioPharma

DEL BioPharma provides innovative CMC strategies to biopharmaceutical organizations of all sizes from established and fully integrated companies to start-ups looking for proof of concept. Specific services include:
Design and implementation of medicinal chemistry programs
GMP manufacturing of drug substance and drug product
Process development and manufacturing route selection
Related CMC services (solid state chemistry, metabolite ID, radiolabeling, etc.)
Module 3 drafting
Founder Daniel E. Levy received his Ph.D. in organic chemistry from MIT and his B.S. degree from the University of California - Berkeley. Since 1992, Dr. Levy worked with companies in all capacities from consultant to vice president. His broad experience in pharmaceutical discovery and development provides him a unique perspective and ability to address issues at the interface of chemistry and biology long before they impede progress.
Dr. Levy has strategies for addressing the most challenging problems independent of therapeutic area or biological target. With a strong focus on PK/ADME, pre-formulation, toxicity and scale-up issues, new paradigms for discovery research and development are applied. Through early parallel screening and incorporation of CRO activities, timelines and manufacturing costs are reduced.
StratusG Consulting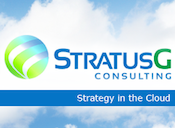 StratusG is a business and technology consulting firm with over 15 years of experience. We work with business executives and other decision makers in the lifescience, aerospace, and technology verticals to deliver on projects of all scopes and sizes.
StratusG consultants have guided many businesses to success with strategy developments, systems implementations, regulatory compliance, engineering efforts, and project rescues.
S. Jordan & Associates

S. Jordan Associates (SJA) is a management consulting firm dedicated to assisting early-stage/growth companies accelerate therapeutic, medical device, and medtech development programs. Leveraging over 25 years of experience in pharma, biotech, investment banking, and FinTECH (founder of the premier online investment portal, HealthiosXchange), SJA has established a strong track record of executing licensing agreements, private placements and M&A exits on behalf of clients.
Inova

INOVA is the partnering place designed for the life sciences industry. With over 10 years of market leadership and 40 Pharma and Biotech clients (including half of the top 20 companies), INOVA makes it possible to create connections that lead to new treatments. Convinced that we live in the age of the team, INOVA helps this innovation-intensive industry build networks of partners that will address today's biggest challenges: healthcare access, climate change, aging populations, and more. INOVA's state-of-the-art partnering platform covers the collaboration process end-to-end. This ready-to-use platform is configured according to our expert industry knowledge, best practices and acute understanding of partnering challenges in the life sciences industry.
NeoTrials LLC

NeoTrials LLC, is a Maryland-based boutique research consulting firm. They provide consulting services to biotechnology, pharmaceutical, device, institutions, site networks and contract research entities. NeoTrials brings experts from project management, clinical operations, quality assurance, and related backgrounds to meet the rigors of an FDA-regulated environments. NeoTrials tailors its service offerings to meet the individual needs of its clients, from large established commercial companies to small start-up companies ready to move into clinical trials.
ShareVault Technology Partners
RackSpace

Rackspace (NYSE: RAX) is a global leader in managed IT services. Their ability to apply best practices and provide exceptional solutions has resulted in numerous industry awards, including being a leader in the Gartner Magic Quadrant for Public Cloud Infrastructure Professional and Managed Service Providers, Worldwide 2019. Hundreds of thousands of customers look to Rackspace to deliver the best-fit infrastructure for their IT needs, leveraging a product portfolio that allows workloads to run where they perform best—whether on the public cloud, private cloud, dedicated servers, or a combination of platforms. RackSpace manages ShareVault's deployment at AWS, providing comprehensive support, security and compliance services.
Neevia Technology

Neevia Technology creates fast, reliable, user friendly software products that enable business, information and publishing professionals to streamline the process of editing and preparing documents for electronic distribution. Neevia provides much of the software that ShareVault uses to convert documents to PDF, and has collaboratively developed powerful capabilities that extend our unique capabilities in document conversion and display.
ShareVault Partner Programs