Practical Application of Artificial Intelligence in Drug Discovery and Development

Artificial Intelligence (AI) is changing the drug development landscape.

Learn how artificial intelligence is being used across biotech and pharma for drug discovery and development.

In this whitepaper, you'll learn:
What is AI and how is it being applied to drug discovery?

What are computers good at versus humans and where is the intersection?

How does AI-driven drug discovery and development impact cost and timelines?

How do AI applications define specific point problems in drug discovery?

Plus much more
WhitePaper Contributors: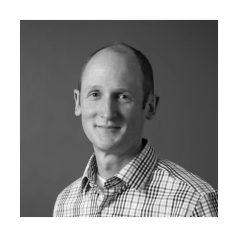 Andrew A. Radin, Co-founder & Chief Executive Officer (Panelist)
twoXAR
Andrew A. Radin is co-founder and Chief Executive Officer of twoXAR, an artificial intelligence-driven drug discovery company. Andrew developed the company's proprietary algorithm and as Chief Executive Officer is focused on overall company strategy, product development and fundraising. Prior to co-founding twoXAR, Andrew held Chief Technology Officer roles at several early stage companies where he managed teams as large as a hundred technologists distributed around the world. Andrew studied biomedical informatics in Stanford University's SCPD graduate program and holds Master of Science and Bachelor of Science degrees in computer science from Rochester Institute of Technology.

John M. Baldoni, Senior Vice President, Platform Technology and Science (PTS), PhD (Panelist)
GSK Pharma R&D
John joined GSK in 1989 and has worked in the pharmaceutical industry for 37 years. His experience spans new chemical entity design, development and commercialization, and biopharmaceutical development. His PTS activities span the drug discovery and development process, contributing to preclinical activities leading to clinical candidate selection through commercial launch. Working with therapeutic area scientists, PTS conducts a wide range of activities to evaluate the potential of a molecule in early drug discovery; assessment of risks associated using in vitro and non-clinical models; and provision of the chemistry, formulation and manufacture of the physical drug product, ultimately for transfer to commercial manufacturing. This accountability covers the discovery of small molecules, biopharmaceuticals, and cell and gene therapies. Further, PTS is a key contributor to the modernization of R&D.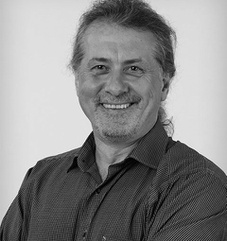 Mark Ashwell, Senior Vice President, Chemistry, PhD (Panelist)
Nimbus
Mark Ashwell has worked in R&D in both biotech and pharma for more than 25 years, with experience advancing research portfolios across multiple target classes and therapeutic areas. Mark specializes in the fields of drug discovery research, technology utilization, portfolio creation and management, and business development. Before joining Nimbus, he was Principal Consultant at Ashwell Consulting Group, where he provided strategic counsel to biotech, pharma, academia and R&D service industries in a number of areas including oncology, medicinal chemistry, structure-based drug discovery, intellectual property creation and atypical modes of target inhibition.

Prior to this, Mark was Vice President, Head of Chemistry at ArQule Inc., where he built and manatoged a cross functinal team responsible for multiple research collaborations, which significantly contributed to the delivery of eight INDs into clinical development. Mark was an inventor and key driver of the ArQule Kinase Inhibition Technology Platform (AKIPTM), which was leveraged to establish strategic R&D partnerships with global pharmaceutical companies, including Daiichi-Sankyo.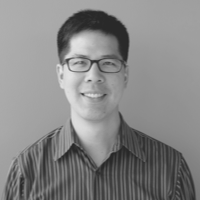 Craig Mak, Editor, PhD (Moderator)
Cell Systems - Cell Press
Craig has worked at the interface of life sciences research and computer science for nearly 15 years. He is the founding Editor of Cell Systems (https://www.cell.com/cell-systems), a broad, multidisciplinary scientific journal from Cell Press devoted to research in the life sciences and related disciplines. The journal's scope includes systems at all scales—from molecules and cells to whole organisms and ecosystems—and across a diversity of traditional subject fields. Previously, Craig worked as a software engineer at Sun Microsystems, Inc. and as a Senior Editor at Nature Biotechnology, where he published scientific papers in areas including genomics, computational biology, genome engineering, and systems biology.

Sponsored by: