The Opportunities and Future Challenges in the Cannabis Industry

Are you prepared for the wealth of opportunities available in the cannabis industry?

According to BDS and Arcview Market Research, it's estimated that global consumer spending on cannabis will reach $32B by 2022, which is 3 times the current spending level.

During this 60 minute webinar, you'll discover:
Major events that have helped build the industry





The differences between marijuana and hemp





Current challenges to the MJ and hemp industries





What the future holds for MJ and hemp





Unique opportunities and potential risks for investors





And much more...
our partner: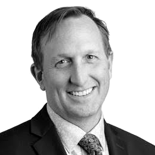 David Traylor
Sr. Managing Director, Golden Eagle Partners
David Traylor is Senior Managing Director at Golden Eagle Partners, a firm he founded in 2012 to advise life science companies. After advising on various transactions in the life science sector, he took an interest in the cannabis sector and started advising cannabis companies in 2013. In 2014, he joined Surna, Inc. (OTC:SRNA) as Chief Business Officer. After close to a year stint at Surna, Mr. Traylor re-founded Golden Eagle Partners to provide his knowledge to companies across the cannabis sector. Before Golden Eagle Partners, Mr. Traylor served at leading investment banking firms including Pacific Growth Equities (which later became Wedbush), Caris & Company and Headwaters MB (which later became Capstone Headwaters). During his banking tenures he has advised private and public biotechnology and medical device companies in various transactions including IPOs, private offerings, mergers and acquisitions totaling over $500 million in value.

Before investment banking, Mr. Traylor spent fifteen years in diverse operational roles in biotechnology companies, from research and development to business development, manufacturing, program management and senior management. He began his career in biotechnology, with a position in bioprocess manufacturing at Synergen (acquired by Amgen), and then moved into R&D and process development positions at Somatogen, a company pursuing a recombinant blood substitute. After Somatogen (acquired by Baxter), he led the management of programs and development initiatives at Affymetrix (acquired by Thermo Fisher), the leading innovator in microarray technology. Mr. Traylor began his business development career at Deltagen then moved over the lead the U.S. operations for atugen AG (acquired by Silence Therapeutics), a Berlin-based functional genomics company. At Bioseek (acquired by Asterand), David led the business development efforts for one of the first systems biology companies.In 1988, Mr. Traylor was one of five Colorado players selected to play for the Denver Rifles in the American Lacrosse League (ALL) – the first U.S. professional field lacrosse league. Mr. Traylor is parlaying his athletic background and knowledge in cannabis as a valuable member of Athletes for Care. He received B.A. degrees from the University of Colorado, Boulder in Biochemistry and Molecular, Cellular and Developmental Biology and an M.B.A. from the Leeds School of Business at the University of Colorado-Boulder. He is also the inventor on three issued U.S. patents. Mr. Traylor is a registered representative and has passed the FINRA Series 7, 63 and 66 examinations. Learn more.