Valuation of Your Early Drug Candidate: A "No-Formulas" Tour of Valuation
Biotech companies seek partnerships (collaborations, licensing deals, joint ventures, etc) to advance their drug candidates and raise funds. They frequently ask "How much is this drug candidate worth to a partner?"
Early drug candidates, due to numerous factors such as long development timelines before the value is realized, many questions yet unanswered, ever-changing market conditions and regulatory requirements and the high risk of technical failure can be more difficult to value.
In this new whitepaper, author Linda Pullan, reviews the different techniques, key variables, and characteristics of what makes a drug candidate more valuable to a partner. Find out how valuation gets translated to deal terms and get a clear, conceptual framework for your drug's valuation.
WHITEPAPER AUTHOR: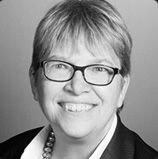 Linda Pullan, PhD
Pullan Consulting
Linda offers biotech and
pharmaceutical companies consulting
in all aspects of partnering. Linda has
a Ph.D. in Biochemistry, a B.S. in
Chemistry, and more than twenty
years of drug industry
experience. Learn More