Best Practices for Fundraising and M&A Due Diligence - How to Avoid Nightmares & Optimize Value

Surprises during M&A transactions can cause delays, even derail deals completely. But they can be avoided if you know.

In this webinar, our panel of business experts explore:

Mistakes to avoid during the due diligence process




Best practices for successful M&A transactions




Ways you can speed up due diligence



OUR
PANELISTS: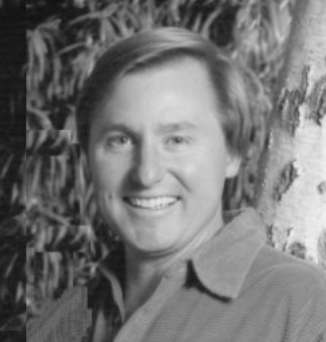 Richard Andersen
Founder, Chief Executive Officer, ShareVault
Richard Andersen is an experienced Silicon Valley software entrepreneur who has spent the past 20 years bringing innovative business software, e-commerce, and financial services solutions to market. His areas of expertise include product management, sales & marketing, business development, team building, global expansion, information technology, and operational efficiency.


Richard began his career at Apple where he developed a lifelong passion for innovation excellence. Early recognition for intrapreneurship at Apple encouraged him to pursue technology management roles at companies including Portfolio Software, Ernst & Young Consulting (clients included Netscape, Novellus, Nextel, and Infoseek), MarketFirst Software, and eBay.
He founded and leads ShareVault where an energized team of professionals are steadfastly blending elements from the enterprise collaboration, productivity, and security spaces into an entirely new enterprise platform for connecting and sharing. He has earned a BA from Whitworth University and an MBA from the University of California, Berkeley.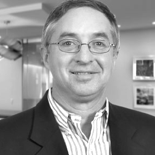 John Pennett, CPA
Partner-in-Charge of the Life Sciences Group and Technology Group, EisnerAmper
John Pennett has 30 years of public accounting experience, with a strong emphasis on public and private life science and technology companies. John is a frequent writer and speaker on topics related to issues impacting businesses in the life sciences and technology space. He is the publisher of Catalyst, a magazine focused solely on issues related to life sciences and pharmaceutical companies. John supports entrepreneurial organizations around the country with content and program development, and serves as a mentor to several early-stage companies.


John has led the accounting, auditing and strategic advisory work for more than a hundred IPOs, private financing and mergers and acquisitions with an aggregate valuation in excess of $1 billion. In addition, he has served as the interim lead of the firm's Risk Advisory Practice, leading internal audit, contract compliance and Sarbanes-Oxley implementation and testing. John previously worked as an Audit Partner for an international accounting and consulting firm.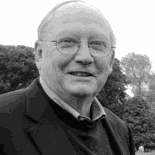 James Burden
President, Dorset Capital, LLC
James E. Burden has over 40 years of experience in corporate finance, law practice, and business operations and is President and majority owner of Dorset Capital, LLC.
Mr. Burden's involvement with co-founding, financing and operating companies in the U.S. and United Kingdom commenced in the 1980s when he was elected an Underwriting Member/Name of Lloyd's of London. Through his Lloyd's connections in the City of London, he began working with Small and Medium Enterprises in the U.K.
Dorset is assisting Par Equity, a UK-based venture capital firm, expand to the United States. The first focus area will be investing in digital health Par Equity USA expanding Par Equity, a UK-based venture capital firm founded in 2009, to the United States. The second focus area will be the Par Transatlantic HealthTech Fund I (the "Fund") investing in digital health technology companies with proprietary products that are, or are close to, generating revenue where transatlantic expansion can accelerate the next stage of their growth. Digital technologies provide new solutions to address the increasing costs of healthcare and develop more cost-effective models of personalized patient medical care. HealthTech includes patient monitoring, wearable medical devices, robotics, diagnostics and imaging, secure data management and genomic screening. The Fund will focus on companies suitable for expansion from the U.K. to the U.S. and companies expanding from the U.S. to the U.K. Transatlantic expansion is a milestone that can trigger a valuation inflection and significant returns to the Fund.
In 2001, Mr. Burden was a founding director of EuroGen Pharmaceuticals Ltd., a U.K. company formed to seek European regulatory approvals of a NASDAQ-listed company's drug portfolio. He also was a founding director of Gloucestershire Innovation Centre, which was formed to develop and manage incubation facilities in the Bank of England's Southgate House in the center of Gloucester, England. Partners included St. John's College Cambridge Innovation Centre, the University of Gloucestershire, and HSBC Bank.
In 2005, he was a founding director of Emiliem, Inc., a Delaware corporation. Emiliem, Inc is a private biotechnology company currently focused on all aspects of the drug discovery and development process. This includes understanding the molecular determinants of target modulation as it relates to the efficacy of therapeutics and to potential adverse drug reactions, and diagnostic markers for rare diseases and the computational aspects of predicting both positive and negative patient outcomes.
Mr. Burden received a B.S. degree from the School of Business Administration, University of California, Berkeley (Haas School of Business), a J.D. degree from the University of California, Hastings College of Law, and did post-J.D. studies at the Graduate School of Law, University of Southern California. He is an active member of the California State Bar, a member of The Faculty Club, University of California, Berkeley, and a Fellow of the Institute of Directors, London.