The 7 Features of Effective Virtual Data Rooms
17 March, 2020
A virtual data room is the ideal platform for the simple, secure and organized sharing of confidential documents with third parties during due diligence for M&A, partnering, fundraising, and asset sales. But not all data rooms are created equal.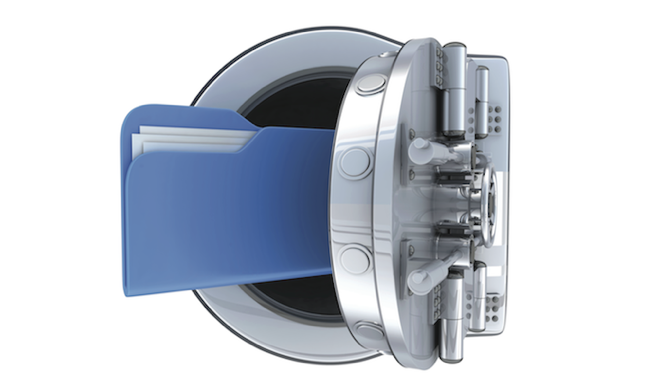 When shopping for a virtual data room, look for one that provides the highest level of features and functionality, but also one that is intuitive to use and quick to deploy. A good virtual data room should require very limited training and should be able to be populated with comprehensive due diligence materials in the matter of an hour or two, not days. When evaluating virtual data rooms for your application, look for the following characteristics and features:
1. DOCUMENT CONTROL
At the heart of any modern virtual data room is the ability to secure and control sensitive documents while sharing them with third parties. A good virtual data room utilizes enterprise-grade security, even on computers and devices that are outside the control of a firm's IT department. This security technology should be applied uniformly, regardless of whether documents are viewed on Windows, Macs, or iOS devices.
2. CONTENT ORGANIZATION & PRESENTATION
A good VDR should make it intuitive and easy to present your documents in a structured, attractive and professional way, enabling efficient and rapid review on all devices. Look for a VDR that has the additional flexibility to organize documents with tags rather than merely with a folder structure. Frequently, it's necessary to place the same file in multiple locations in your hierarchical organization. This can be particularly important in due diligence. With a folder structure, you're required to make copies of the file, and place the copies accordingly. In addition to the cost of the additional storage, this necessitates keeping track of each of the copies of the same document for the purpose of version control. With a tag structure, you simply tag the same file with multiple tags, and the same file becomes visible in each location.
3. USER ACTIVITY MONITORING
The VDR you choose should allow for page-level tracking of who's seen what, when and for how long.
A VDR with full-featured user activity monitoring not only generates detailed audit trails necessary for compliance, but also provides insightful business intelligence into your users' document review progress. For instance, if members of the HR and legal due diligence teams are spending a lot of time reviewing employee complaint records you'll know they have liability concerns and you can address these concerns proactively.
In addition to the ability to view page-level user activity, look for a VDR that tracks IP addresses and has flexible, built-in analytics.
4. SECURE & RELIABLE CLOUD INFRASTRUCTURE
When choosing a virtual data room you need to ask some questions to determine if their servers are located at world-class data centers and hosted by a high-end service provider. Ensure the provider is supplying comprehensive security and reliability through multiple levels of redundancy.
Determine that servers are high availability with hot-swappable components and that the data center infrastructure is designed for high reliability, including redundant network connectivity, power systems, cooling systems, routers and cabling.
5. ACCELERATED DOCUMENT PREPARATION & REVIEW
Often due diligence timelines are compressed, making speed and efficiency paramount. The VDR you choose should allow you to quickly and easily set up and maintain your site without the agony of endless clicking. Look for a VDR that streamlines administrative setup and maintenance tasks. Administration should not be clunky, slow or frustrating, especially when making bulk changes to permissions, policies or the organization of your content.
6. SEAMLESS TECH INTEGRATION
Today's modern virtual data room offers multiple solutions for seamlessly incorporating the data room into your existing business processes. The VDR you choose should offer a flexible, secure web services API that allows you to programmatically create, configure and control the virtual data room and deeply integrate it into your business workflows. Look for the capability of using embeddable widgets and single sign-on so users can log in to your existing secure web application and launch the VDR with just a click.
7. SERVICE & SUPPORT
A good virtual data room should be easy to set up, intuitive to use and require very little training, however, it should also offer unparalleled 24/7 support when the need arises. Don't be afraid to ask the following questions:
What kind of support is offered during the setup, configuration and deployment of my VDR?
Will I have a dedicated project manager that will not only help with setting up my VDR but also offer expertise on how to streamline my project?
Will the training I receive be customized to the specific requirements of my application?
Do you offer 24/7/365 telephone support?
Do you support remote screen sharing to expedite the resolution of issues?
Does your support include the migration from other VDRs or file sharing systems?
Final Words
A virtual data room can be an essential tool for facilitating deal transactions and other applications where it's imperative to share confidential documents securely. However, choosing the right virtual data room with the advanced functionality you require can be the difference between an efficiently streamlined process and one that is aggravating and compromises deal success.
To learn more about what to look for in a virtual data room download our free white paper: