8 Ways to Accelerate Due Diligence Using ShareVault
22 June, 2020
During due diligence, time is not your friend. The longer the diligence process stretches out, the higher the probability that concerns will arise, and purchase price adjustments will occur.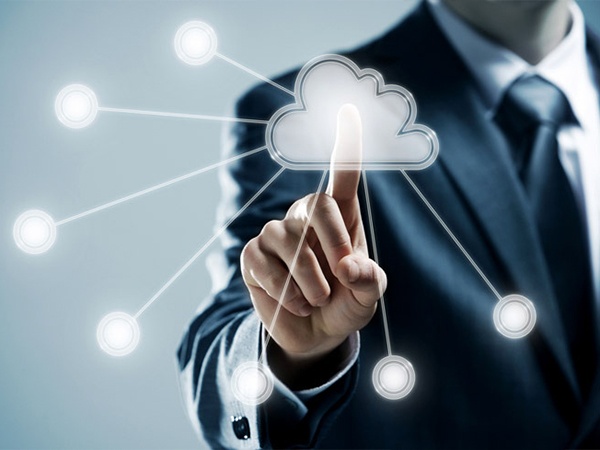 Careful examination of your company from an external perspective and addressing potential buyers' concerns in advance will not only increase the likelihood of receiving the price that was agreed to in the term sheet but will also make the deal move faster and improve the chance of a successful outcome.
Since the pace of due diligence can directly affect valuation, it becomes imperative that the data room you choose streamlines and accelerates the process rather than slows and impedes it.
A good virtual data room can expedite the due diligence process in two important ways: First by accelerating the process of getting ready for due diligence, and second, by accelerating document review for the user during due diligence. At ShareVault we understand the importance of expedited diligence timelines, which is reflected in the ease of use and functionality of our data rooms.
ACCELERATED PREPARATION
#1 Preparation of Data Room Index
The first step in setting up a virtual data room is to create a due diligence index to organize diligence materials. Some of our customers already have their due diligence materials organized in a folder structure that they would like to upload while preserving that structure. ShareVault has a drag-and-drop publishing feature that allows users to rapidly create a mirror image of the folder structure on their computer. Simply drag the folder structure to the drop zone on ShareVault, and that folder structure is recreated on ShareVault in the form of hierarchical tags.
Other customers want to organize their content according to a due diligence checklist provided by their Investment Banker, law firm, or in some cases by one of the potential buyers. These are often provided in the form of an Excel spreadsheet. In this case, the content from the spreadsheet can simply be copied from Excel and then pasted into ShareVault, which quickly replicates the categories and hierarchy.
Most of our customers are actually a blend of these two cases—the CFO often has all of the corporate documents in structured folders that he/she wants to upload, while other departments may need to provide content based on a due diligence checklist. Both methods are incredible time savers.
#2 Easy & Efficient User/Group Management & Effective Batch Tools
Adding users, creating groups, and managing access privileges in a data room shouldn't be burdensome. The Users & Groups page in ShareVault is designed to minimize the amount of clicking and makes it easy to administer users and the groups to which they belong.
To add users, simply click on the Add Users button and enter that user's email and any other personal information you'd like to assign to them. Because ShareVault is designed for speed and high-volume functionality, it is also possible to switch to a Batch Mode where you can simply copy and paste hundreds of email addresses and all of those users will automatically be added to the ShareVault.
Users and Groups are organized in separate panes. Clicking on a user will show the groups that the user belongs to. Conversely, clicking on a group will show which users belong to it. Adding users to groups is simply a matter of dragging and dropping.
The next step after adding users and creating groups is setting the permissions for those groups, or the tags in the hierarchical structure that they will be able to see. To set permissions, simply click on a group, click on Permissions, and then select the sections of the data room that you want them to have access to.
To speed up the process, the permissions feature also has a batch mode. Simply shift-click and apply as many tag permissions you want to a single group. The same feature is also available as you apply Policies to those tags, or the actions users can take with those documents, such as View Only, Allow Printing, Full Rights, etc.
ShareVault has batch-level features throughout, making it quick and easy to make major changes to the organization, permissions, or settings with just a few clicks.
#3 Hierarchical Tags
ShareVault is the only solution of its kind that utilizes tags instead of folders to organize content. Tags are a lot like folders, but much more flexible because you can put multiple tags on the same document. This has numerous applications in due diligence because often the same document, let's say a consolidated financial spreadsheet, can often be the appropriate document for responding to multiple due diligence list items.
Another advantage of tags is when you are using more than one due diligence checklist. For example, the initial due diligence checklist you receive might come from the corporate development department of the company that approaches you. That due diligence list might not be the best way to present your company's materials, but they will push you hard to use it. But ideally, you will have other interested parties where it may be appropriate to use a different due diligence list. With any other folder-based solution, you would need to create an entirely new data room to achieve this, but with ShareVault, you can create two separate tag structures, with separate permission settings, so that when an end-user logs in, he or she will only see the structure appropriate to them.
ACCELERATED REVIEW
Now that you've set up your data room, you're ready to begin the due diligence phase of the process. As stated earlier, the pace of due diligence can greatly affect deal outcome, so speed is of the essence. ShareVault specializes in features designed to streamline the review of due diligence documents.
#4 Fast & Smooth Scrolling
Reviewing documents quickly is critical during the due diligence process. ShareVault incorporates an infinite scrolling feature that eliminates the "hunt and peck" nature of most data rooms or other online document sharing platforms that require you to click many times to find what you need because it is located in folders that are embedded in folders, which are embedded in many other folders.
In most due diligence processes much of the material is skimmed, not read, until the material is found that the user wants to review more comprehensively. In ShareVault not only can you scroll within the documents themselves, but you can also scroll through the entirety of the documents on the Documents page. This is a vital feature for expediting the review process.
ShareVault also provides the option to view documents with the ShareVault Reader, which is secure, simple, high-fidelity and incredibly fast. The app is tiny and installs instantly, even for users who do not have computer administrative privileges. It launches immediately when a document is clicked, and provides for fast, fluid and continuous scrolling, which is important for rapidly reviewing high volumes of documents. In addition, ShareVault Reader provides high-fidelity rendering of PDFs at full color and full resolution for crystal clear viewing.
#5 Secure Batch Download and Print
While you may think that allowing users to download and save documents runs contrary to the primary purpose of keeping documents secure, ShareVault's Secure Save feature allows users to download content to their desktop while also allowing an administrator to "virtually shred" those documents at any time. Allowing users to securely download content can accelerate the due diligence process because they can access the documents right from their desktop, but if a deal doesn't go through with a certain party those documents can be remotely shredded.
ShareVault also employs a secure print feature to enable users to print documents for easy review without sacrificing security. Customizable and dynamic watermarks are applied to every page of a document so that the user's identity, including email, date and time, IP address, is printed on every page. ShareVault also blocks printing to PDF. What that means is that you can allow your end-users to print certain documents and still maintain control over the electronic version of the document.
ShareVault also gives users the ability to batch download and print documents if the user has been given those permissions. Simply select multiple documents and icons will appear which allow you to either download those files as a zip file or to print them as a booklet, complete with a table of contents, separator pages, and page numbers. Again, having documents accessible this way greatly speeds the due diligence process.
#6 Organized Structure and Efficient Timeouts
With most file-sharing systems, the user can sort information by date or alphabetically, but ShareVault allows you to control the order and the structure of the index in order to optimize rapid review. When due diligence materials are organized in a logical structure it makes finding documents easier and speeds the due diligence process. In addition, ShareVault has a unique feature that streamlines timeouts.
Most data rooms, or any secure website for that matter, will log you out after a period of inactivity. Since the due diligence process is very interrupt-driven, it can be frustrating to get kicked back to the login page every time you're inactive for a period of time. With ShareVault, instead of kicking you out to the login page, we display a warning that your session will end in 30 seconds, at which time you can extend it just by clicking a button.
But, even if you miss that your screen will simply be covered with a black "curtain" to protect whatever is on your screen and a login box is provided for your password. When you enter your password you're right back to where you were when the curtain descended.
#7 Full-Text Search
The ability to full-text search a data room is essential for accelerated due diligence. Type a word or phrase, such as "liability" in the search field of your ShareVault, and it instantly pulls up every document, ranked by relevance, that contains your search term highlighted in yellow. This gives users a rapid way to find documents that are of relevance to them and thereby greatly accelerate the due diligence process.
#8 Efficient Q&A
What if a user has a question about a particular document? Using email bypasses the security of the data room, so it's essential to have a built-in Q&A module where users can ask questions and get answers. When a new question is posted Administrators and Q&A Moderators are notified.
Administrators and Q&A Moderators have a variety of options for responding. In addition to simply responding to the person who asked the question, they can decide whether other users and groups will see the question and response, and if so, which ones. They can also change the question's status, or decide that the question can best be handled by forwarding it to a designated expert.
CONCLUSION
It's imperative when entering into a potential transaction to be organized, thorough, and to ensure that the data room you choose has the functionality to streamline both the preparation and review phases of the due diligence process rather than hinder or impede it.
Unlike ShareVault, which requires no plug-ins, many other data rooms require plug-ins to securely display documents. Often these plug-ins prove to be problematic for end users, so they often simply remove them in order to view documents, thus disabling the security.
Other data rooms can also be notoriously clunky, causing the end user much frustration and wasting time. Users often experience slow scrolling, latency, and unresponsiveness. Making changes to the data room, especially large ones, can also cause frustration to administrators due to amount of clicking involved. ShareVault minimizes clicking and thus significantly speeds up the due diligence process. The end result of a streamlined due diligence process can often be a higher valuation for your company and a better deal outcome.
To learn more about how ShareVault can accelerate and streamline the due diligence process, view a demo.